You may have many closets around house, but still find there is limited space even for you to step inside! Organize your closets can be challenging and sometimes a big pain for you to find stuff you need in the mess. If you are in desperate need of more closet space around your home, this tutorial from handyman Brad Rodrigues at Fix This Build That is perfect for you!
By mounting the plywood onto wall, and add slides with screws to make the floating trace.
Make your own crate or buy directly, but be sure to measure the right size for the slides.
The Blogger on fixthisbuildthat made the customized crate himself, sand and spray paint the surface.
Then adding trail on the side of the crate to make the sliding storage in his closet, turn the big mess into order!
To find the full tutorial and all the steps Rodriguez took to complete this project yourself, click here.
You many need more ideas to keep your closet organized: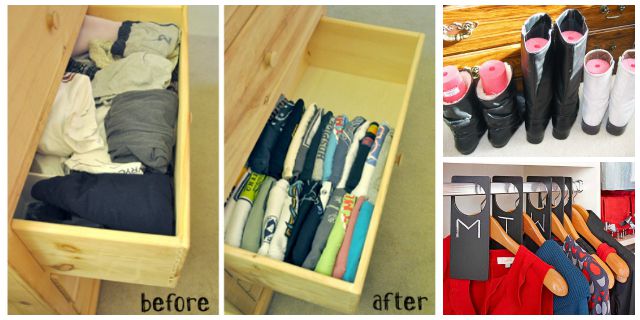 20+ Genius Ways To Organize Your Closet and Drawers