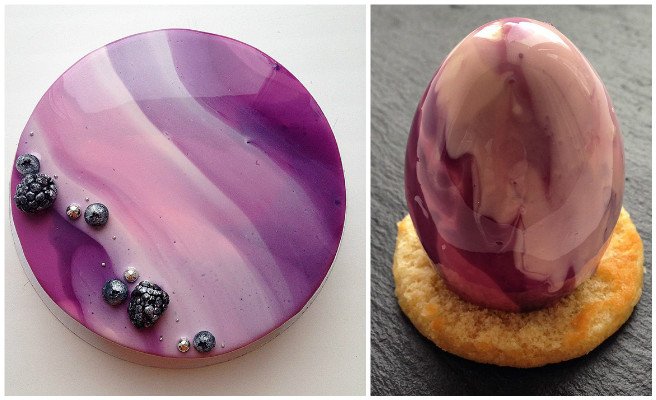 As we have always said that Marble is A Thing and Get trendy in almost everything!! We came across this amazing, stunning and most fabulous cake design. If you are craving for desserts, you may love those silky mousse, and inspired by them, Russian confectioner Olga makes cakes that look like marbled mirrors. "It all began with my love for macarons," she told. "Later I began to devote a lot of time to study confectionery arts. I really wanted to learn how to make European mousse cakes. My mirror glaze is the result of my experience." More info: Instagram (H/T: Bored Panda). Look At some picks of her stunning pieces, they are just too fab to even a tiny bit, aren't they?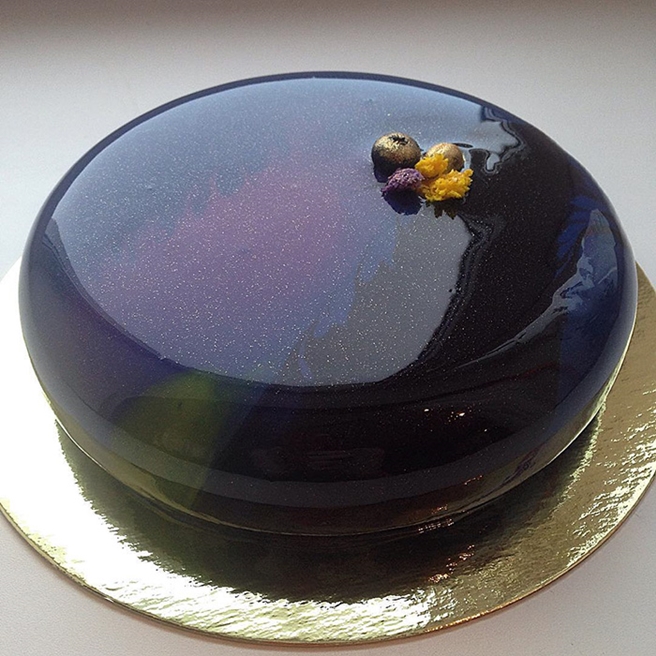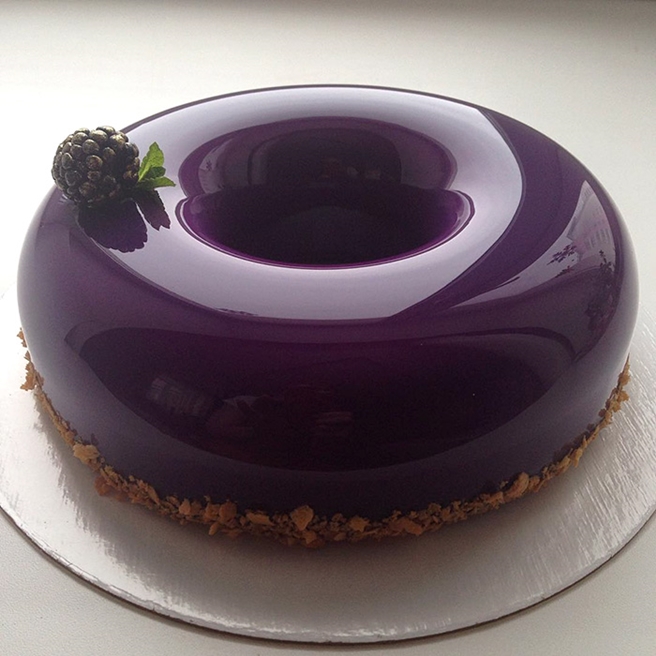 While her recipe remains un-revealed, Reddit user SuperDrew124 shared this mirror-like glaze recipe:
Ingredients: 20 g Gelatin Powder, 120 g Water, 300 g Glucose, 300 g Sugar, 150 g Water, 200 g Sweetened Cond Milk, 300 g Chocolate (White, Milk, Dark or a combination), Food Coloring
Steps:
Bloom the gelatin in the water;
Boil the glucose, sugar & water;
Remove from heat and add the gelatin;
Add the Condensed milk;
Pour over chocolate and buerre mix to remove air bubbles;
Use at 35C/95F.
Cakes StepnBy Step Youtube Channel Shares the Tutorial on how to make dark chocolate mirror glaze cake possible. While before giving it a try, let's guess to make other colored ones with white chocolate and food coloring.
We do find a step by step tutorial but in Russia via zhizn-vkusnaja below with her tips inside, if you can decode it, simply reply in our facebook page FABARTDIY or Pinterest. We All Do Appreciate!
Updated: Here is the English Version of Mirror Cake Recipe from Cookies Cupcakes and Cardio.