We might be too obsessed with the convenience of digital devices and spend too long sitting in front of computers or playing all the Apple products, Ipad, Iphone are often seen by little kids. We are trying to encouge kids to go outdoors, but what activities you can set up for them? We do have some outdoor activities for kids, DIY Outdoor Race Car Track for Kids Backyard Activities, Amazing Ways To Keep Your Kids Busy All Summer Long. And today while Spring is not far away, we are going to build the living green teepee playhouse to get kids hand dirty, make them enjoy the planting experiment as well as the summer fun later on. This DIY project is very easy to make, and Both adult and kids would enjoy playing inside this natural playhouse.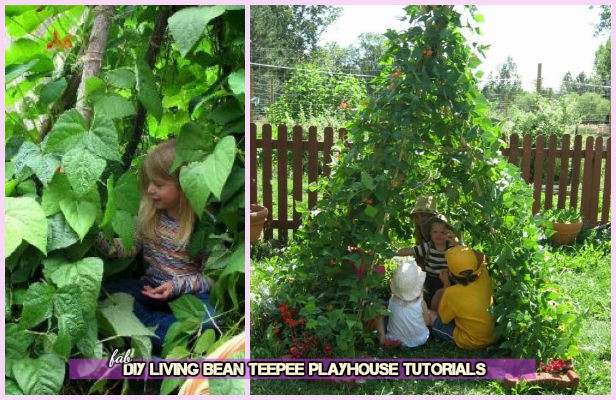 Supplies:
Bamboo Stakes (Bamboo canes) or Tree Branches
Chicken Wire
Runner Bean Seeds
Gardening String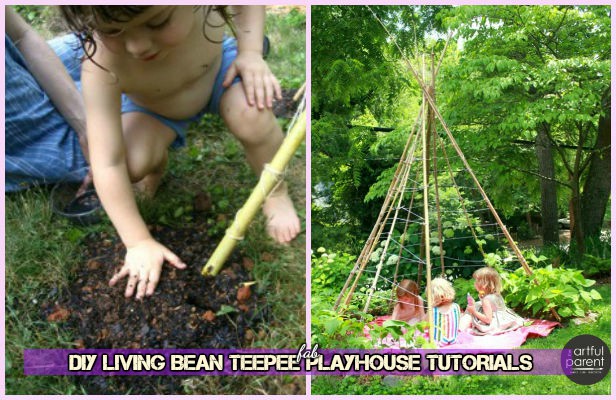 Let the little ones help on the seeding in the garden can be fun and enjoyable for the whole family, A tree dome may take a while, so before then, we can enjoy a bean teepee which can be created in just a couple of months! get the tutorial on how from Artful Parent.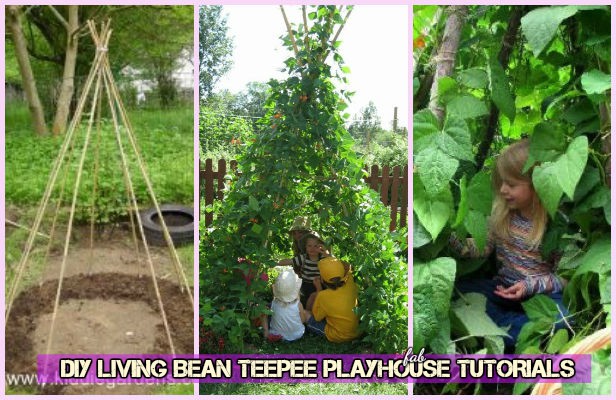 A bean teepee creates a fabulous cool shade as well as hiding spot for young kids during the summer months at the same time as providing a perfect support for growing pole beans! Learn how to set up your teepee frames from Kiddie Gardens. More on Next Page