Here are 10 fashion and beauty hacks found on Pinterest that will blow your mind. You can get seriously inventive yourself by turning your partner's big shirts or t-shirts into dresses directly (even your own shirts). It will amazes everyone that how clever and resourceful you are, esp. when you wear new dress without cutting or sewing and he can get his shirt or tees back still in one piece.
[nextpage title="Page 1″ ]
Image Credits: Brit + Co.

Image Credits: Socal Mermaid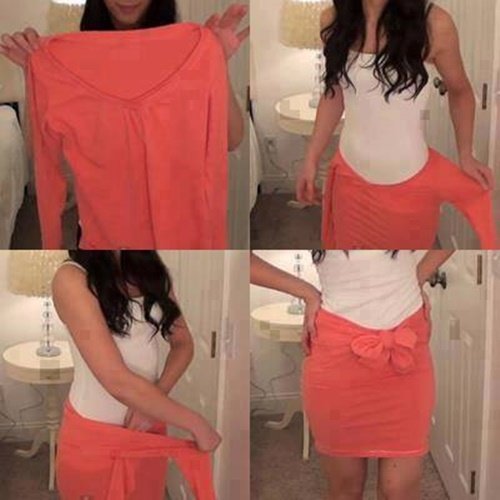 [/nextpage][nextpage title="Page 2″ ]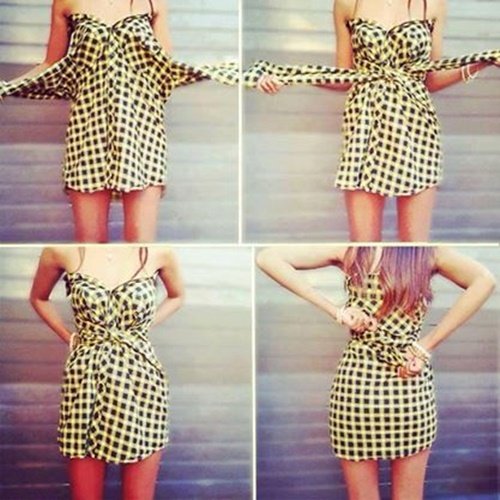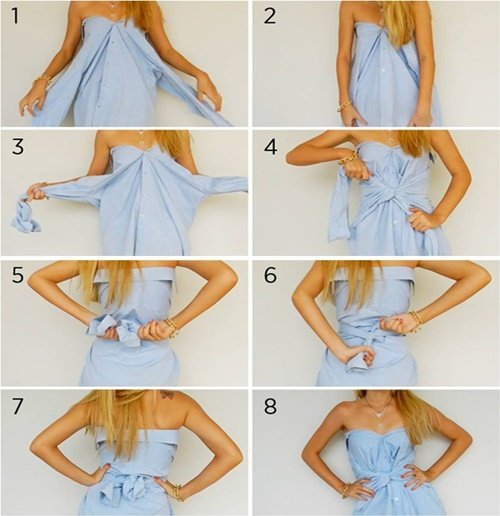 Image Credit: Blond Shine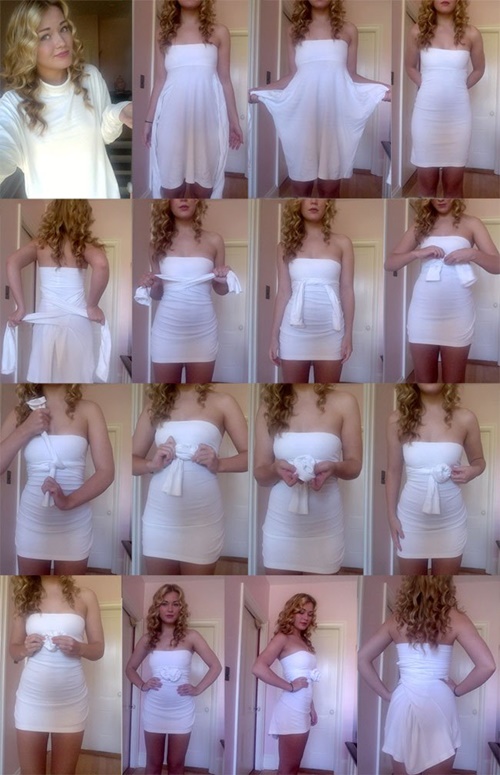 Image Credits: By Wilma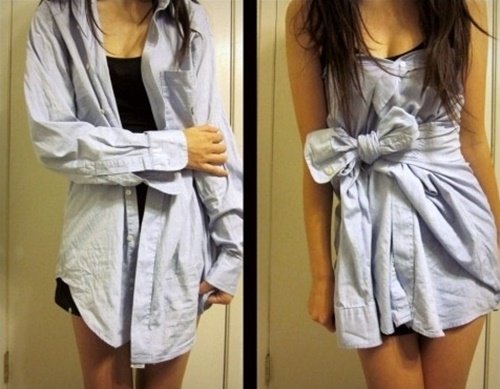 [/nextpage]