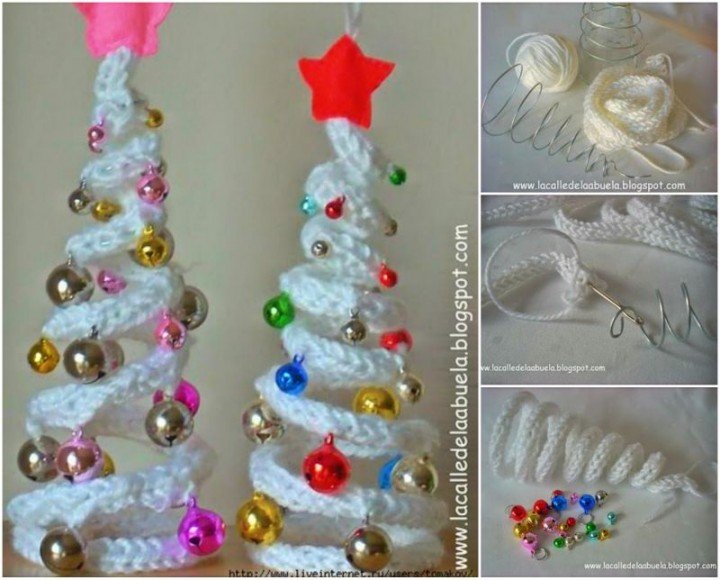 We have so many Christmas Ornaments to craft after. If you are looking for Christmas tree craft ideas, you will be happy to get this idea I love to make Christmas tree with crochet stripes and wire by adding ball ornaments to make it festive fancy.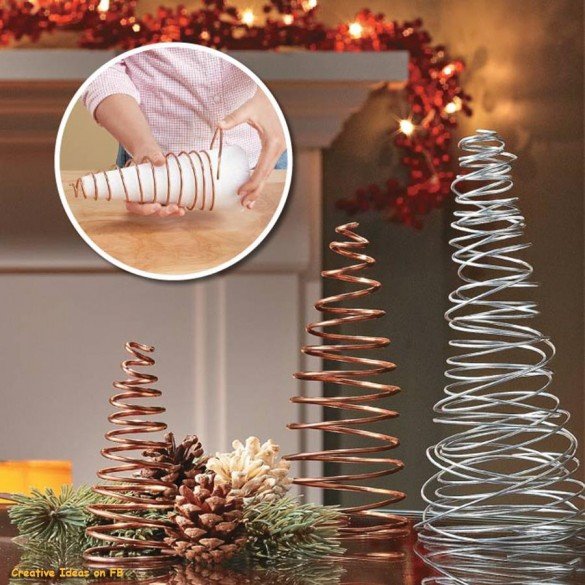 You can make Christmas tree with copper wire directly, or add tricotin or fabric outside to make it cozier for holiday decoration. The original tutorial is in Spanish, you can get the full translated tutorial via Christmas tree with Tricotin.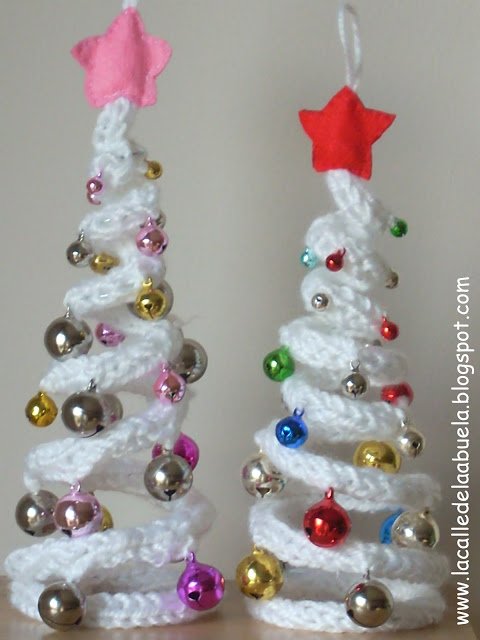 First, we need to crochet or knit an I-cord, here is a video show how to knit an i-cord with knitting needles, so you can follow to try yourself, it's an useful technique to make yarn cord yourself.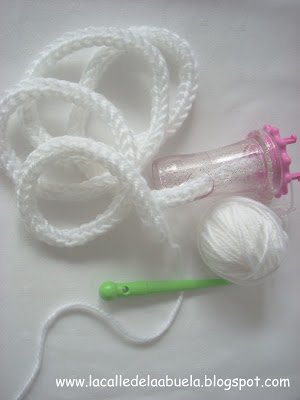 Then make the wire frame of the tree, if it will not be very large, we can make use of some object that has a conical shape, or you can use cone to make as picture above.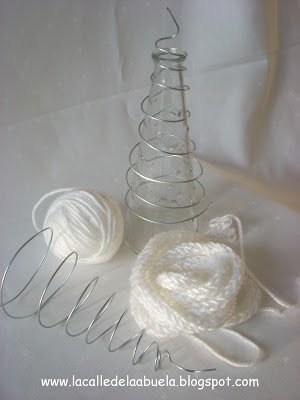 make an eyelet at the end of the wire with pliers for needle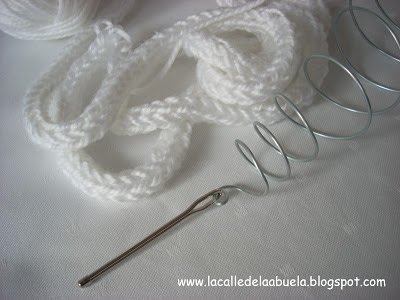 Go slowly putting the wire inside the i-cord, Continue on Next Page