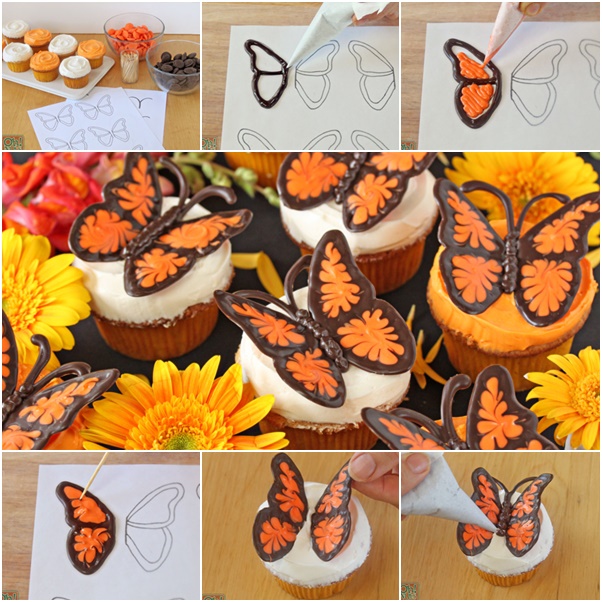 These chocolate monarch butterfly are perfect for baby showers, bridal showers, and any spring or summer party. They make a great cupcake topping, or full-sized cakes and tarts. Display them with some flowers scattered around for the perfect fresh-from-the-garden touch!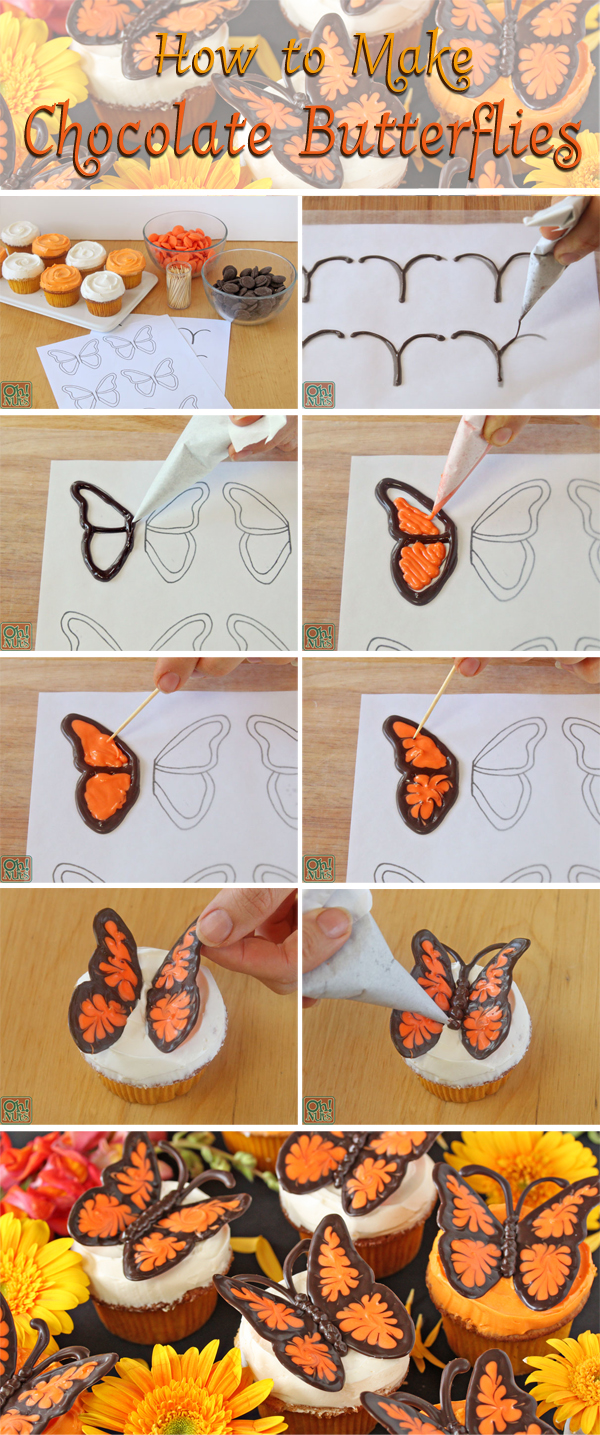 Ingredients for 24
12 oz (about 2 cups) brown melting milk chocolate wafers
12 oz (about 2 cups) orange melting chocolate wafers
Toothpicks
Butterfly wing and butterfly antenna templates
24 frosted cupcakes
Read on to learn how to make your own Chocolate Butterflies via the link:
Here is the video tutorial on how to make the butterflies with same technique, hope it can help you understand more clearly, enjoy your bakery fun!!