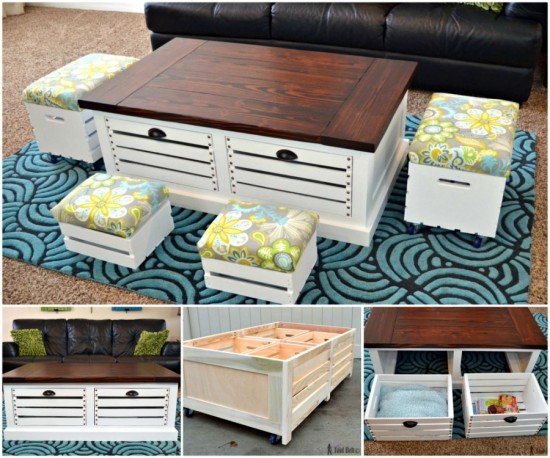 Recycle wine crate into this gorgeous Wine Crate Coffee Table set. A wood coffee table is quite expensive, today we will show a solution that with a little skill and creativity you can create an awesome one yourself out of wine crate, and best of all, you can add stools to make a matching set from crate, too. This easy to build and unique Crate Storage Coffee Table and stools are perfect pieces to get organized in living areas.
You can find step by step guide to this project below together with pictures showing you all details.
Here is another way to make coffee table from Crate table.  The coffee table can be really functional with groovy space in the middle for plants or flower arrangements. And there is more space along the sides for saving your TV remotes ,books or sewing kit.