Let's try something new today, an fun DIY Arm Knitting Scarf Tutorial! Knitting is so much fun, and quite easy to get started. I have shared some fabulous knitting projects available for the cold weather.Remember the asymmetric knit slot scarf design Pfeilraupe by Alpi Alpenrose? I love the knit 6-pedal flowers with different color as the petals. And the knit rib edging makes it more chic as collars to wear in formal occasions. You don't even need the knitting tools, but your arms. It's called arm knitting, a great craft skill to make together with kids, too. And here we come an easy and fun rewarding arm knitting project – a cool arm knitted scarf from flax and twine. There is a video tutorial to guide you through at the bottom, too. Having fun there.
You may love: How To Arm Knit An Infinity Scarf In Only 30 Minutes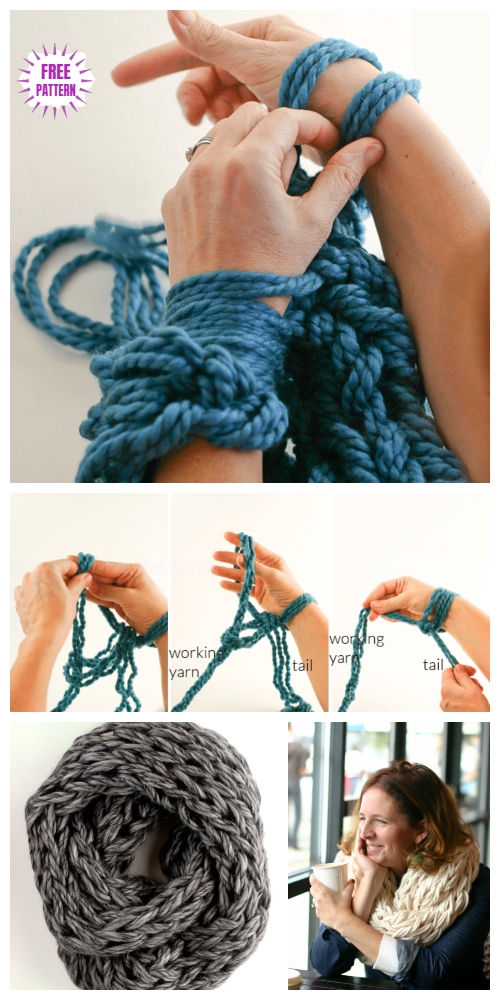 You can follow all 4 parts of the detailed step by step tutorial via the following link:
And here is another great arm knitting video tutorial for beginners.  Having fun here!