If you are looking for the crochet dress for your angels or yourself, we have a collection of crochet dress and set free patterns on our site. It's a thing to buy a little dress for you little lady but to make it yourself by hand means more than anything that will be cherished later on. This beehive baby sport dress and beanie hat set looks so sunny and comfy for kids play. The DIY crochet project is a perfect example of why the handmade alternative is becoming so popular! It makes your little angel looks so adorable in your handmade outfit! The pattern is designed for baby between 6 and 18 months, but you can adjust the size for toddler girls, too.
You may love: Girls Summer Dress & Hat Set Crochet Free Patterns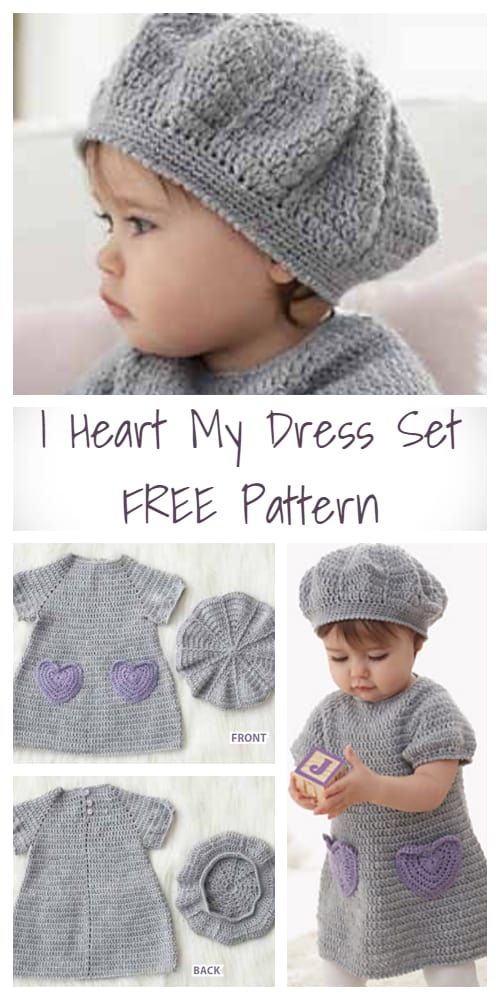 Check out the entire FREE crochet pattern via Yarn Inspirations: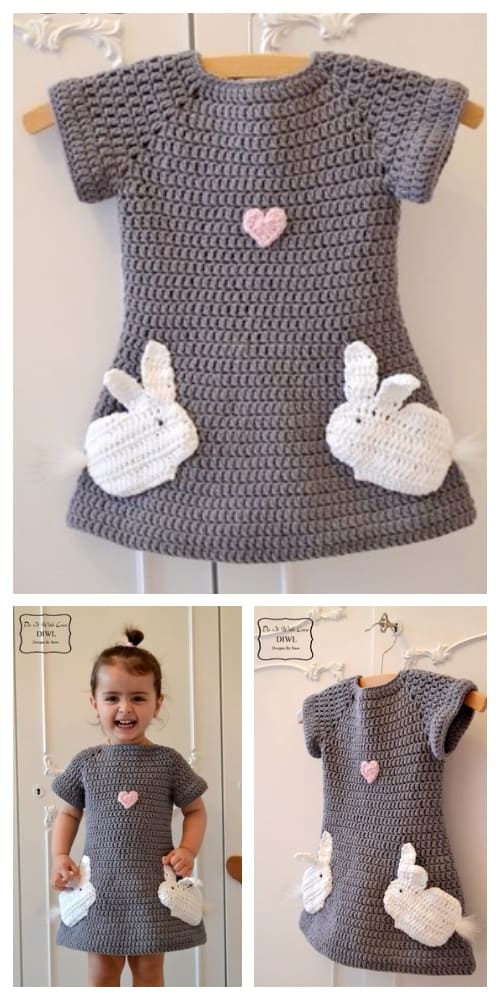 Click the link here to get the pattern: crochet pattern girl dress in love with rabbits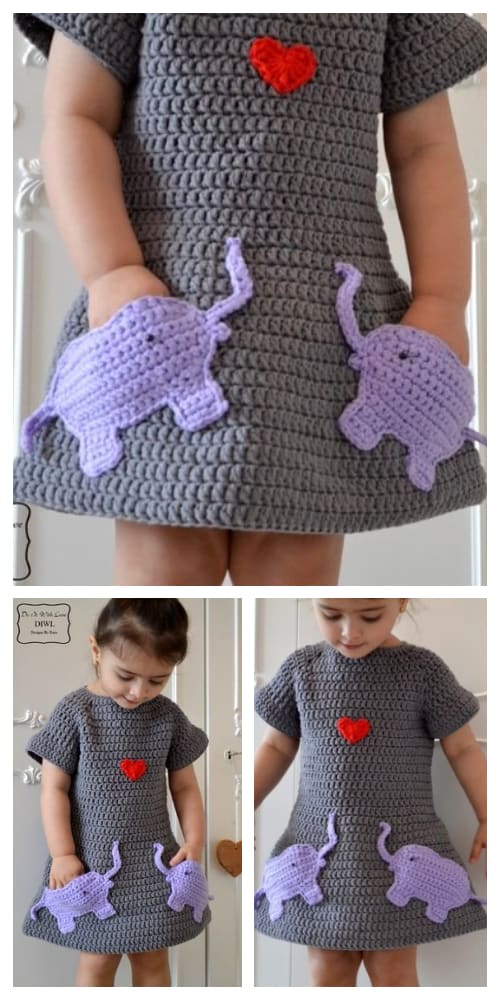 Click the link here to get the pattern: Girl Dress Loved Elephant
Or you can make it long sleeved as this bunny jumper (size 4-5y) with cute paws and pom pom bunny tail at back. The jumper is constructed in two main parts which are sewn together, before the sleeves and edging are added. Finally the details are made and added to the finished jumper. The bunny paws also double up as pockets for your little one.