Here's a fabulous DIY project you will love to try. You will love making this no sew heart pillow for sofa or lounge, car decoration or even as floor cushion, they are good for Valentine gift too. Literally you can use this method to cut any shape, any size large by binding the fringe. It's really a simple tutorial perfect for reading, lounging, or even for your pets!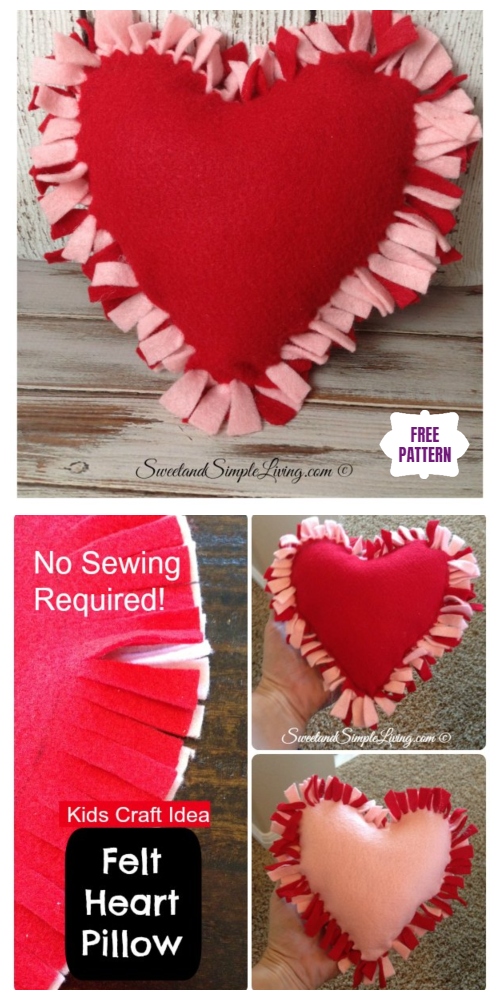 Two different colors together can also be fabulous as Jenifer on Sweet Simple Living
made, it's simple but inspirational to make your own ones in different combination.You can get the
kids friendly
felt heart tutorial on her blog here: 
DIY Easy No Sew Heart Pillow 
. Or just cut them into different shapes, round, oval or star for babies or pet friends.
Here is a quick video on making a decorative heart pillow for Valentine. You can cut and tie a big one for room decor or bedding, or just a small one for your hand cushion while you are working on computers.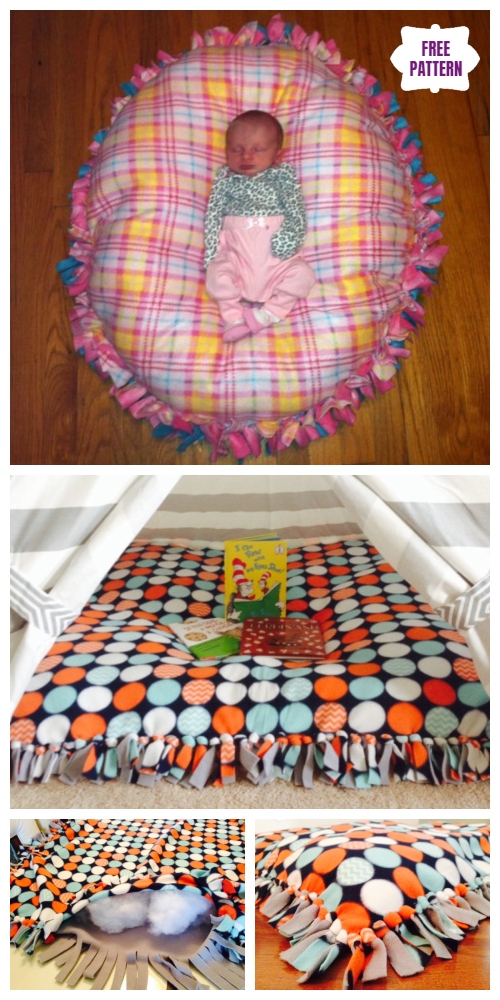 Get the full description from The Kitchen and the Cave via the link: No Sew Floor Pillow. Here is another awesome idea to recycle your extra pillows for kids reading and napping.