Here's a super easy idea to bring a fab holiday scent to your home. Tie cinnamon sticks around your candles. The heated cinnamon makes your house smell amazing. It could be a good holiday gift idea too. I would use a decorative ribbon of some sort to represent the specific Holiday. These would be perfect for Halloween, Thanksgiving and Christmas times!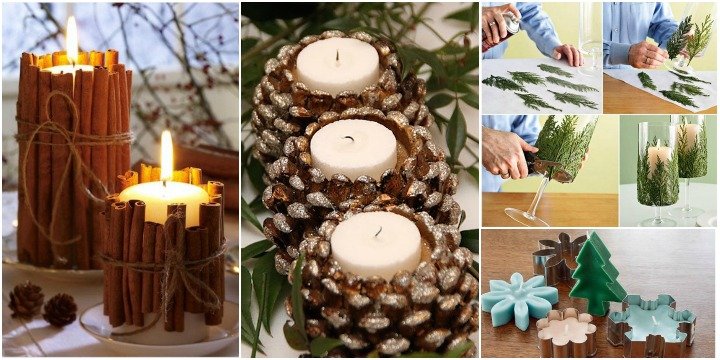 Cinnamon Scented Candle Holder
Anatural way to bring the lovely scent of cinnamon in your home, you can also wrap large pillar of candles with cinnamon sticks like the below taken from the
Home Stories A to Z
. When the candles are lit, their fire warms the sticks and stimulates the pleasant aroma in the room.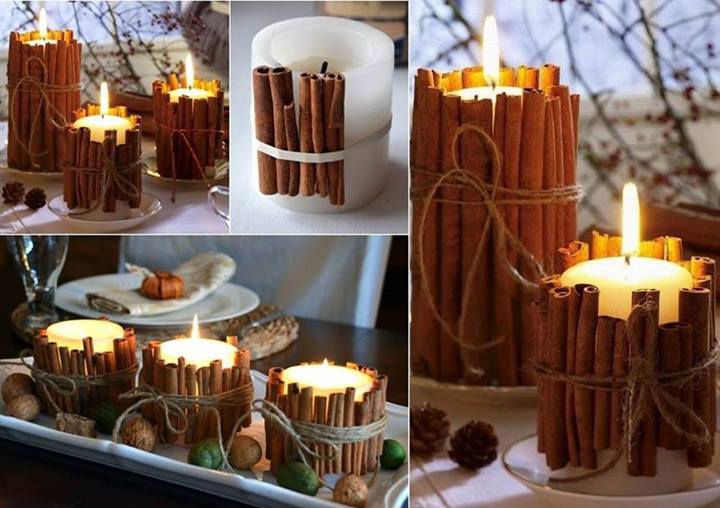 Evergreen Christmas Candle Holder
Make Christmas candle holders using the leaves of evergreen plants and glasses on stems. This candle holder from
Handimania
is quick and easy to make. The results are these glamorous and elegant candle holders that will be beautiful centerpieces on your Christmas table.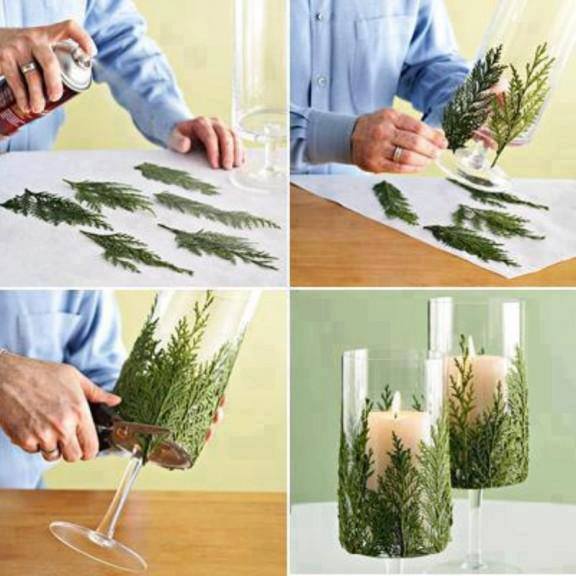 Inverted Wine Glass Candle Holder
Paint wine glasses or simply add festive ornaments under wine glass and inverted them as centerpiece for Christmas table as
the collections
we have had before.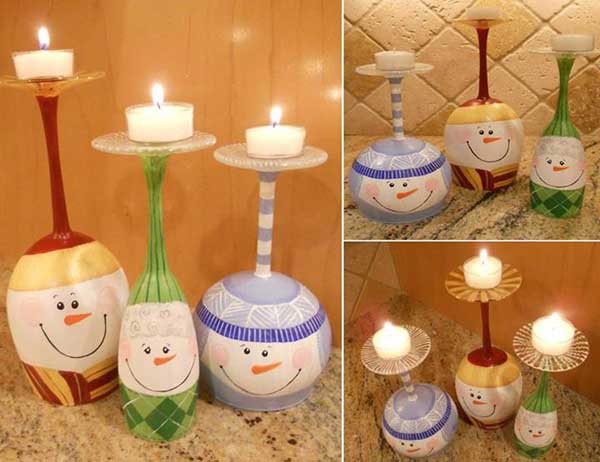 Pinecone Candle Holder
Pine cones
are almost an essential craft material for winter decoration. For this beautiful pine cone candle centerpiece from
A Little Loveliness
., you may need a bigger pinecone to fit in the candles. Artificial pinecones would also do the job. You can easily find them at any craft store.