Taking care of babies is a new full-time challenges for most of us. And we have to buy and make lots of baby stuffs for them. Today I have to show you these darling puff quilts, each quilt is made piece by piece, with lots of love and patience. Quilting is a fulfilling project that gives you an awesome, practical result. Quilts make great gifts for friends and relatives, or even just a present for yourself. If you've done a lot of quilting and feel the need to change it up, however, it's time to try bubble quilting! A bubble quilt is quite possibly the best blanket you can make. It is very warm, fluffy and super easy to make. Even if you have NO sewing experience this type of quilt is still do-able relatively easily. You can adjust the size for actual needs. This project is recommended because we can even use fabric scraps. Awaiting Ada is a pro at making these and has a wonderful tutorial so we can learn to make our own! You can check out her improved version, too.
You may love: DIY Easy and Thrifty Rag Quilt Tutorial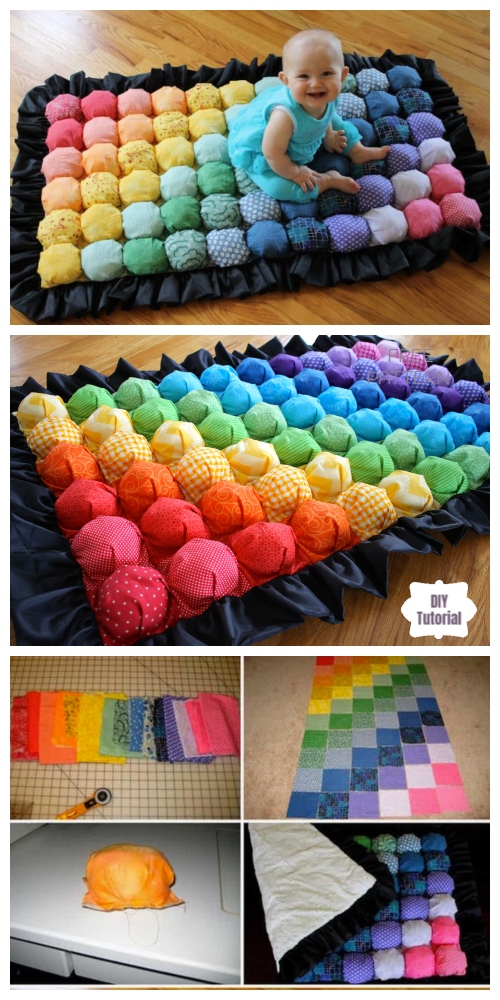 Materials (Reference: size 24×44 without the ruffle by awaiting ada, we can change the size according to actual needs)
16 different colors of scrap fabric (if you want to do the rainbow)
1 yard cheap crappy fabric for the base of the puffs (you won't be able to see them)
1 yard minky
1 1/2 yard silky fabric for the ruffle
Some poly-fill
How to:
Awaiting Ada made the puff quilt for the 1st time for her baby, by cutting 2 sizes of square fabrics and sew each sides of the square and add fiber filling inside, it looks just fabulous with rainbow colors arranged for kids cushion or play mat.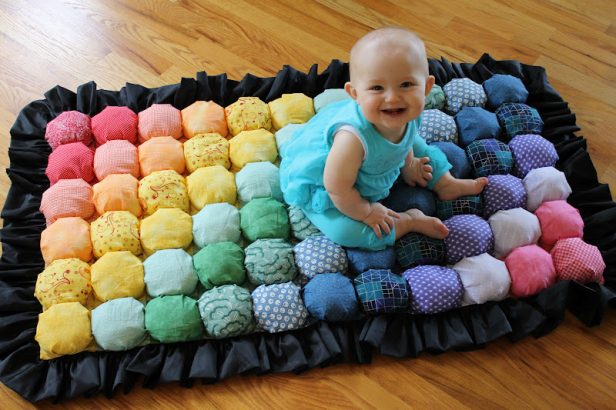 Image: awaitingada.com
It is really time consuming to adjust the squares to right position and hand stitching around, fill each square bubbles and then sew together. It's quite inspiring around the craft bloggers and many of sew lovers such as making history just follows this instruction, it works fine for small quilts but really hard to sew together for large pieces.
So she improves and get another new version by sewing the entire top together before stuffing the puffs, which is easier to to sew on sewing machine and sew tons of time.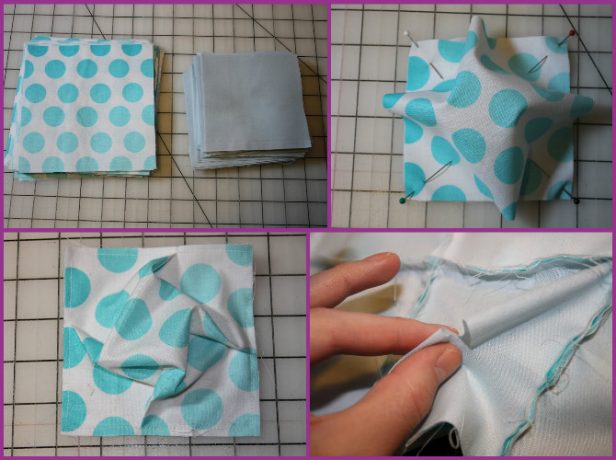 By stitching all the puffs together and adding the backing of the quilts, you can sew extra edging or adding ruffles as Ada did to make the quilts more fabulous.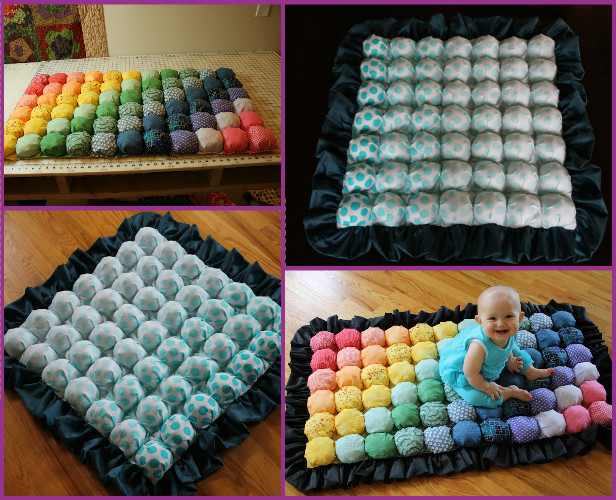 By some reason, awaitingada.com is out of hosting service, if you want the writen tutorial, head over the spruce crafts via the link here. A bright pink ombre quilt is just fabulous addition for little girl's bed.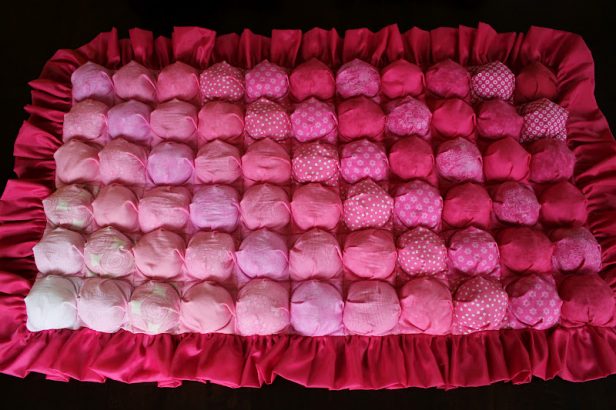 Or try any combination of bright colors to make it more subtle for room decoration.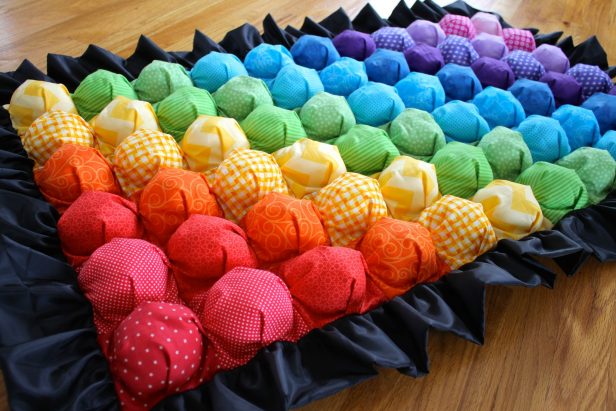 Will you want to sew your own? Don't miss out our other baby blankets you can make for your little ones.