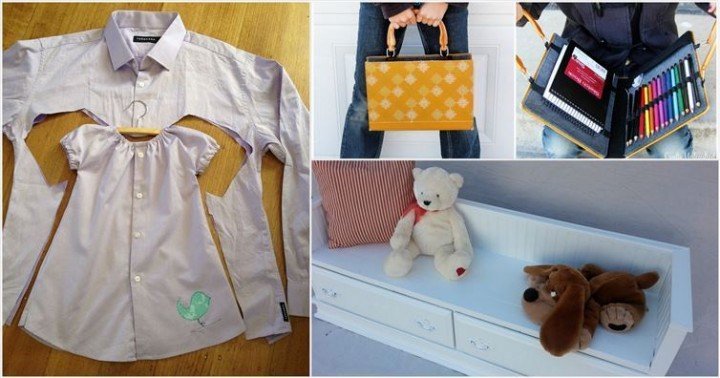 The random stuff is getting more and more cluttered around the house even since you have kids, and you have an increased need for random stuff that you don't already own. No matter what we do it's a never ending battle to try and keep it tidy or even practical for them. Furniture such as cribs can only be used no more than 2 years, and they are expensive, too. So are other products for kids. So instead of tossing away the old stuff you already have and keep buying new ones,  it will be so demanding and creative to save money by up-cycling the existing stuff you have to create the random stuff you need. Even if you have to pick up a few extra items, chances are you will have saved a ton of cash, and have the satisfaction of a job well done.
 Repurpose a mismatched night table into a miniature kitchen.
Your little chef will be whipping up delicious meals in no time via Flickr / Jane Little..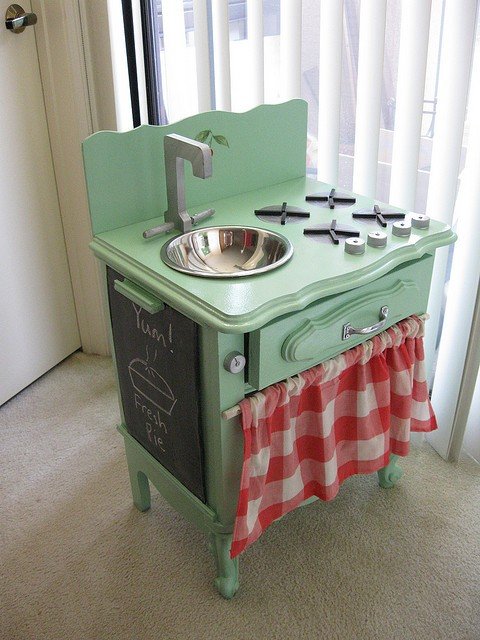 Turn a beat up old dresser into a toy storage bench!
The best part of this is that you can actually get two projects out of one dresser. Check out the tutorial Here via My Repurposed Life.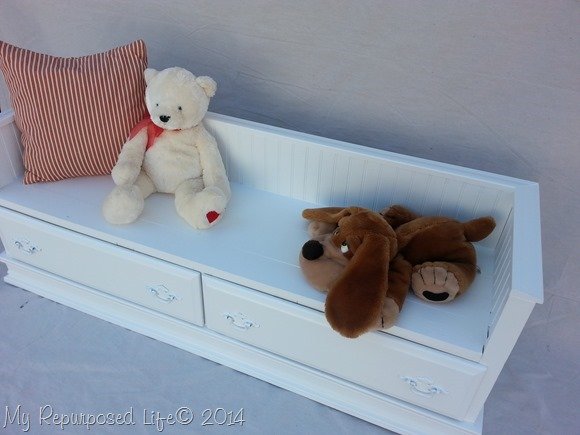 Turn a lunchbox or train case into a take-along dollhouse.
If yours isn't lined nicely like the one in this tutorial, you can either paint it or redecorate using scrapbook paper and Mod Podge via Scrappalific.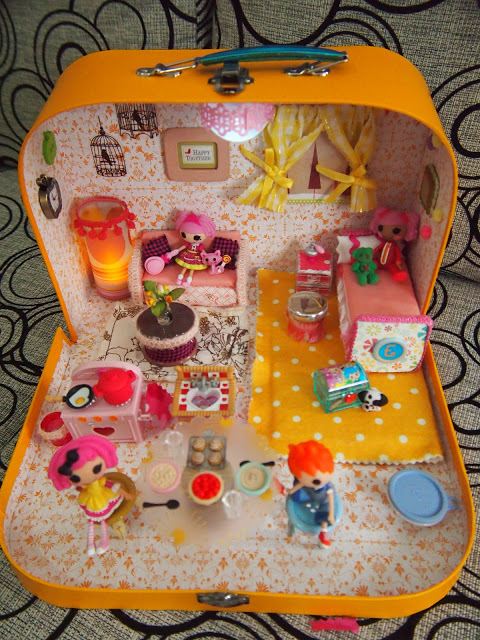 Turn an old crib into a playhouse. 
There's no tutorial for this one, but just flip it upside down and decorate with your child's favorite colors. You could even use the legs as turrets to create a castle, More Re-purpose Projects Here.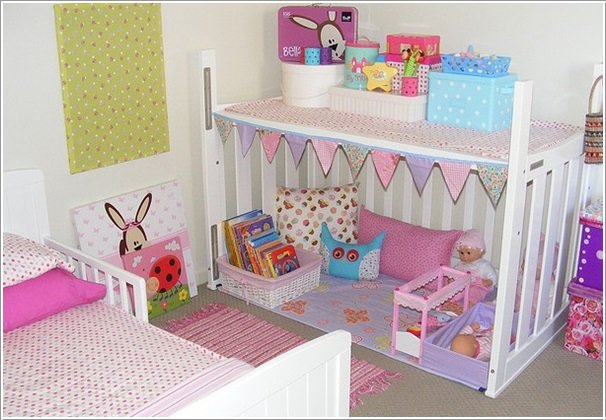 Give an old book new life as a portable art case.
If you feel guilty about using a book, you could also use an old binder or photo album. Check out the tutorial for this genius project Here via Crafts Unleashed.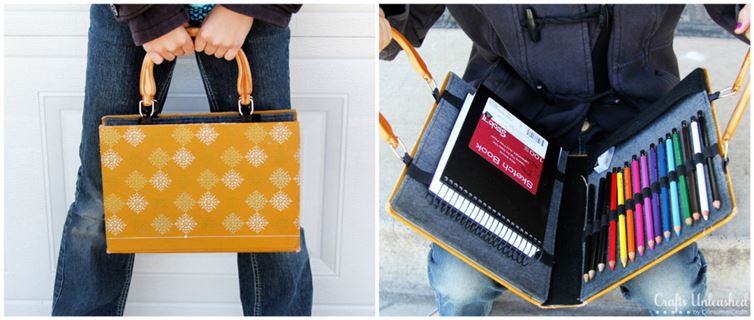 Convert an empty spice rack into a handy paint organizer.
Take that sad, empty spice rack from the thrift store home and give its life meaning again with this tutorial via Hometalk / Meredith Wouters.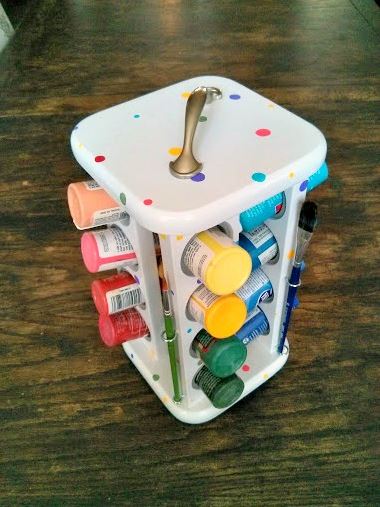 Convert a giant tire into a DIY sandbox. 
This DIY requires a tractor tire in order to be big enough to actually play in, but it turns out they're not too hard to find via I Heart Naptime!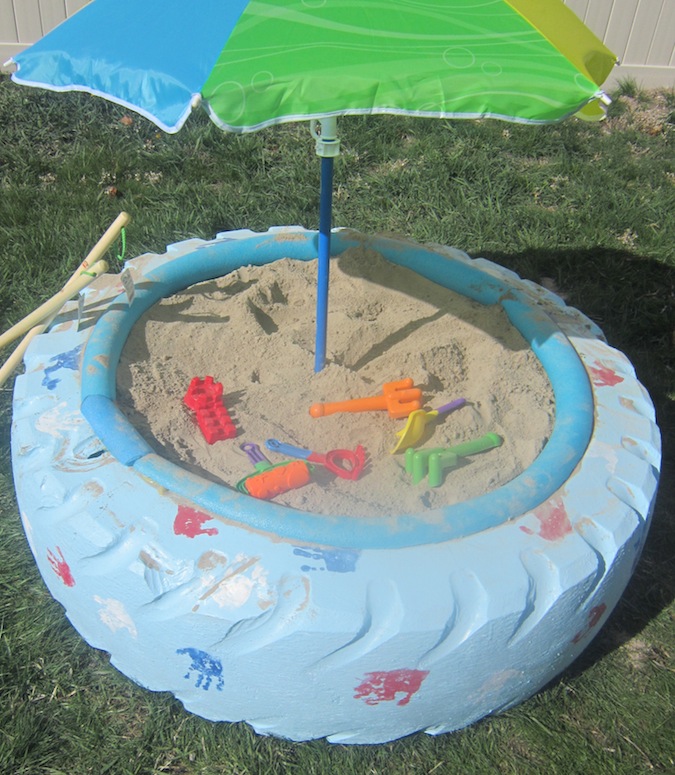 Or use a smaller tire to create a cool teeter-totter! 
The face is totally optional, but the fun isn't. Check out the how-to Here.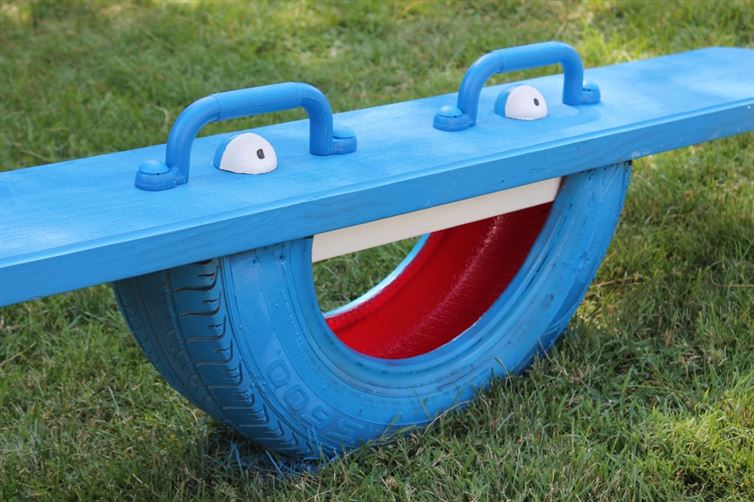 Use a man's dress shirt for this adorable dress. 
With a few sewing skills and some patience, you can totally make this dress. Find out how easy it actually is Here, more ways Here.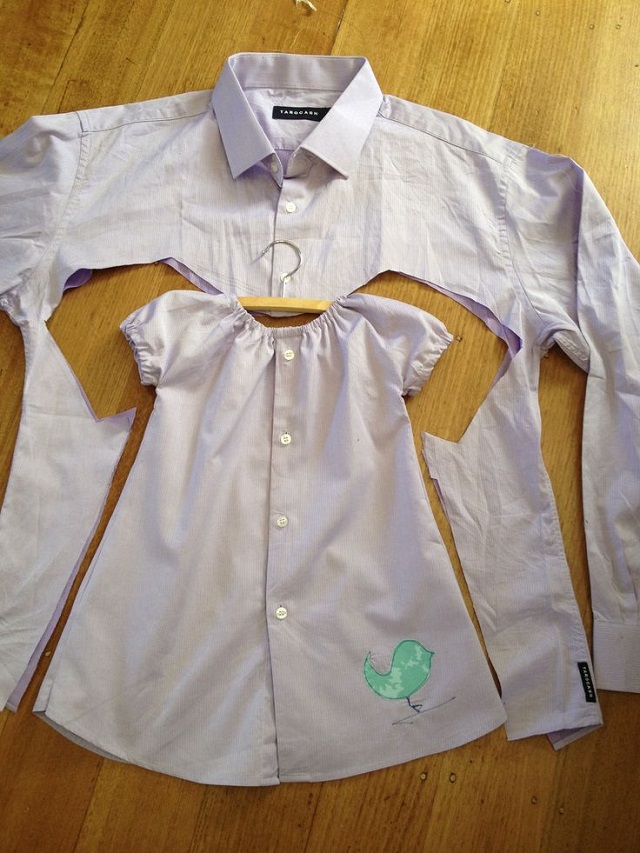 Put those crates to good use as a bookshelf. 
You can buy wooden crates at Home Depot, but you could use milk or vegetable crates if you have them. The tutorial is available Here.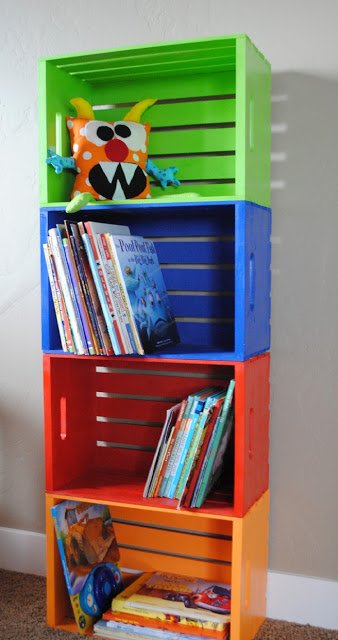 Repurpose an old papasan chair into a reading canopy. 
If you don't have (or see yourself stumbling across) a papasan chair, you could modify this and use a hula hoop. You can find the tutorial Here.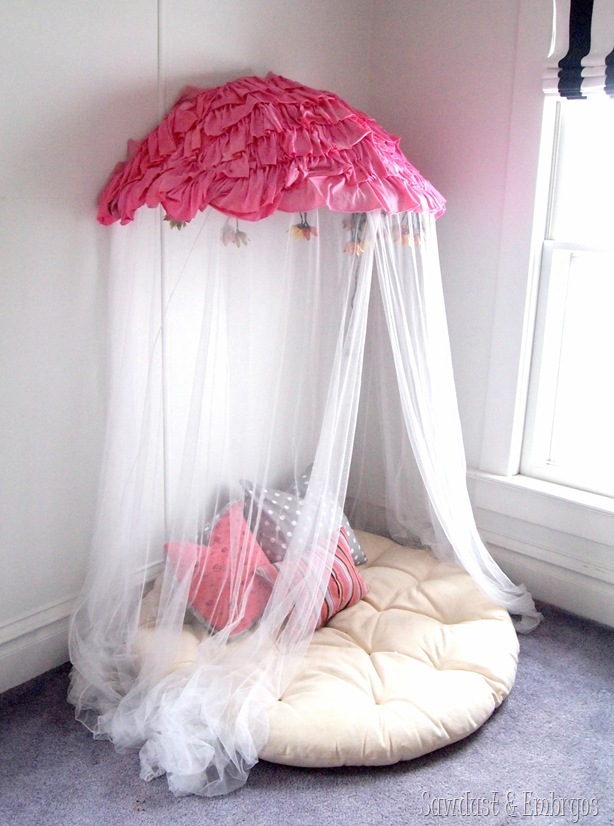 Keep you car in order with that shoe rack you never use. 
Just cut out as many pockets at you'll need and hang from the front seat via Decor-ganize Crafts.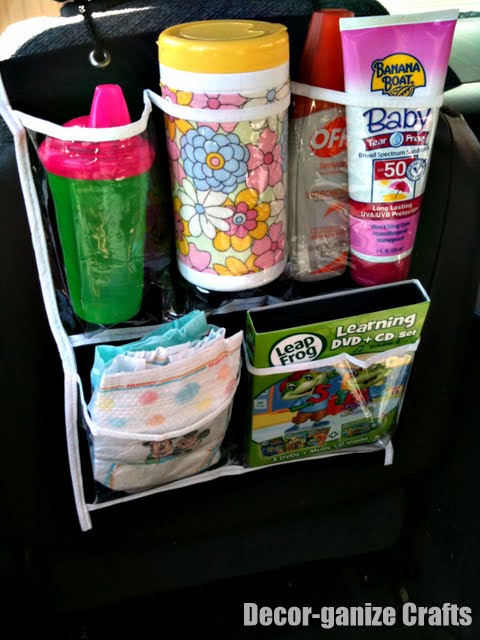 Turn an old dresser into a dress-up closet for the theatrical one.
This tutorial was designed for a kid who really, really likes princesses, but it could also be done in a Spider-Man or jungle theme. Customize the closet to reflect whatever your child likes via A Turtle's Life For Me.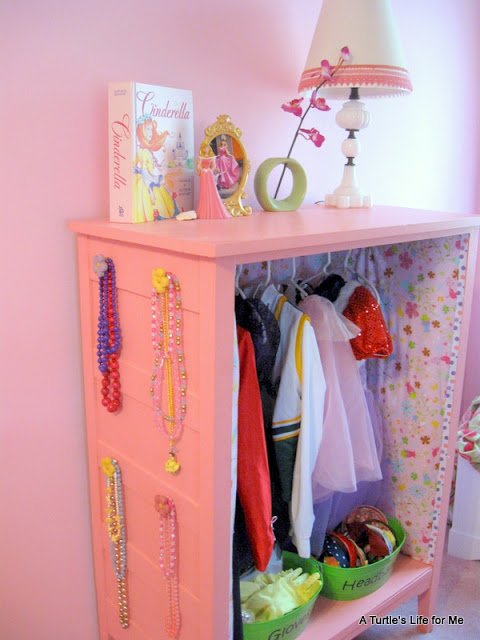 Check out all 20 adorable projects over at diply.com here…