When it's getting really chilly at night here in California, we are trying to get hooks out again and staying with the family, keeping hands busy. What are we going to crochet today? We are trying to bring something new, and now we dig out the ropey rainbow basket by Alia from the Little Bee. Alia, a crochet-a-holic and a complete colour magpie as she said, shared with us a fabulous and bright crochet rainbow basket with ropes, we have featured similiar project with twine rope basket before, and this crochet basket is as gorgeous and sturdy to keep hold of your yarn for your next project, or to organize your room for extra decorative storage.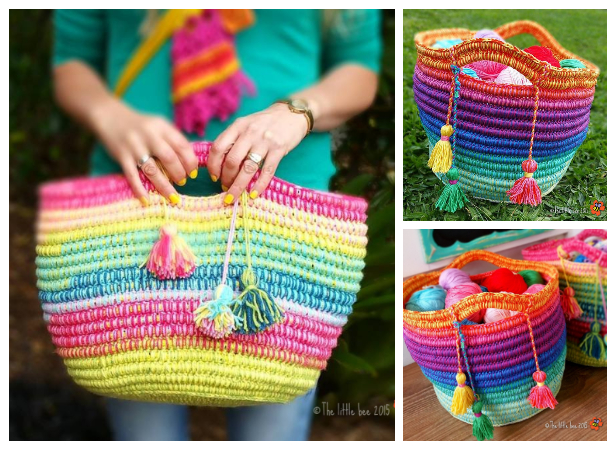 It looks like a totally masterpiece of art on colors!! The crochet stitch is easy, and Alia put together the picture tutorial to make us even beginners to go about. The color combination is just perfect for the Autumn season, go play with the colors with this idea and make a suit of baskets all year around.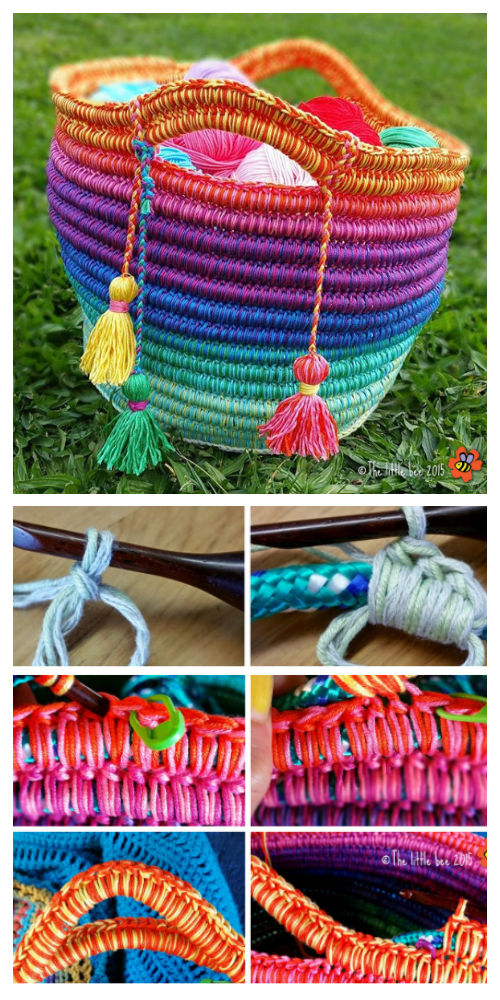 Basket is always an indispensable essential that can put to use in various ways around the home. Besides for your own home storage, they are the kinds of projects that make for heart warming handmade gifts for any occasion, too. Look at the Tote looking basket that you can take out for shopping, with the yarn tassels, are they just fabulous matching for any outfits?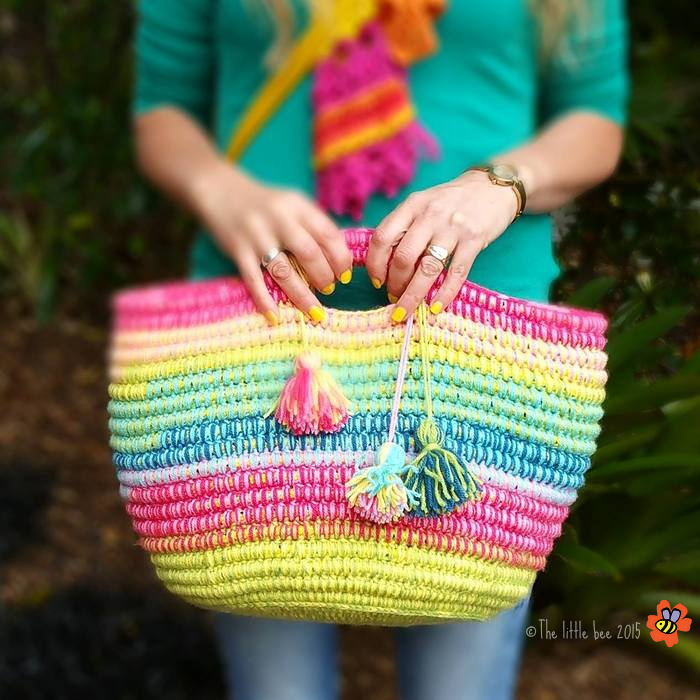 Pretty amazed and want to give it a try, head over to the original designer Alia on Little Bee Blog for the step by step tutorial here: Ropey Rainbow.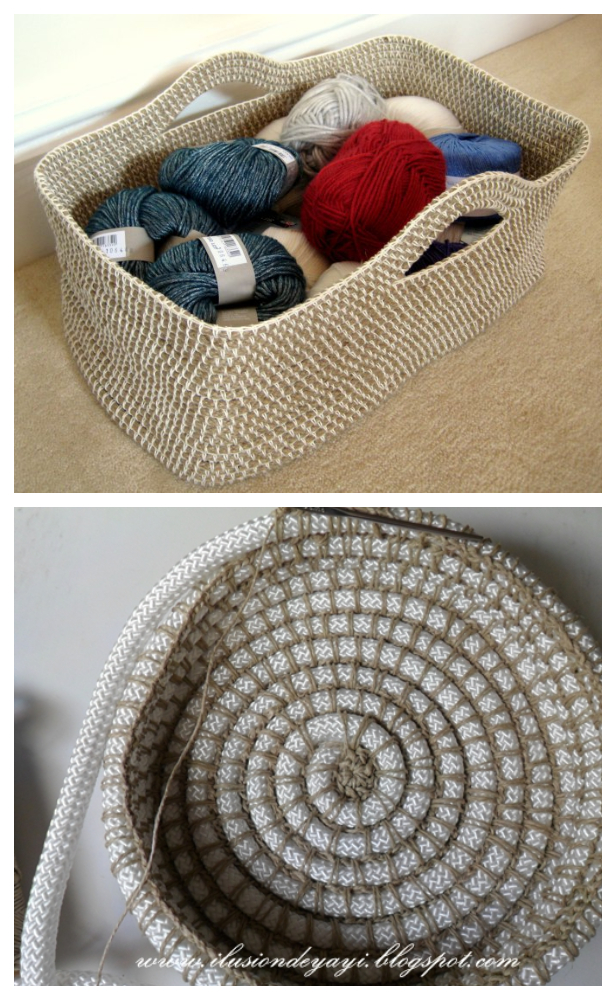 If you are interested in how to make your storage basket with twine ropes, you can check out: