Do you want more storage space at your home? Basket is always the perfect choice to organize and store all stuffs around the house. we have the bright colored ropey rainbow basket by Alia from the Little Bee. And the fabulous idea of rectangle twine rope basket by Esther from the 'Make My Day Creative' blog is a practical crochet project you cannot miss out. This Crochet Rope Basket will be a perfect addition to organize small goodies around your house! It is so awesome to add rustic using ropes for crochet. The technique for making it is pretty simple for all crochet lovers, all you need is patience and some spare time.
You may love: Crocheter's Love Yarn basket Free Crochet Pattern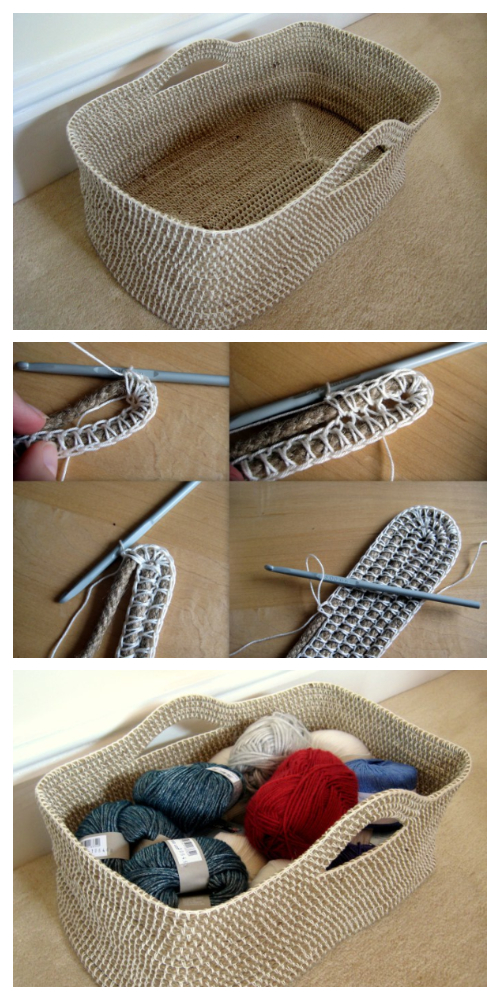 Besides, this crochet basket is as gorgeous and sturdy to keep hold of your yarn for your next project, or to organize your room for extra decorative storage. You can find the whole tutorial and the list of supplies to make the crocheted basket on the link:
Try to bring bright colors into this crochet project as we featured Here, Aimee C has an detailed video tutorial on crochet over ropes (Right Handed Above) that you want to hook out your very first project for your home. And if you are left hand, don't worry, she got you covered too with the Left Hand Video Tutorial Here.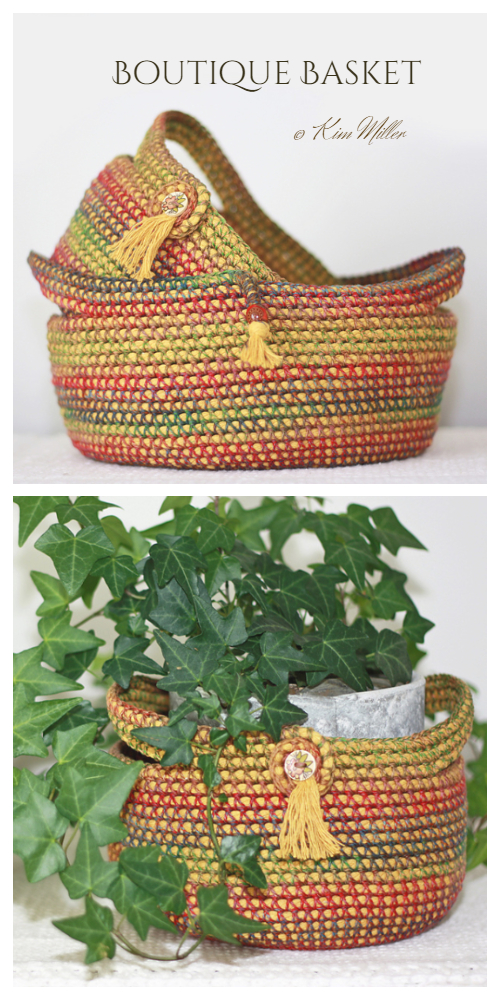 Click the link below for the crochet pattern: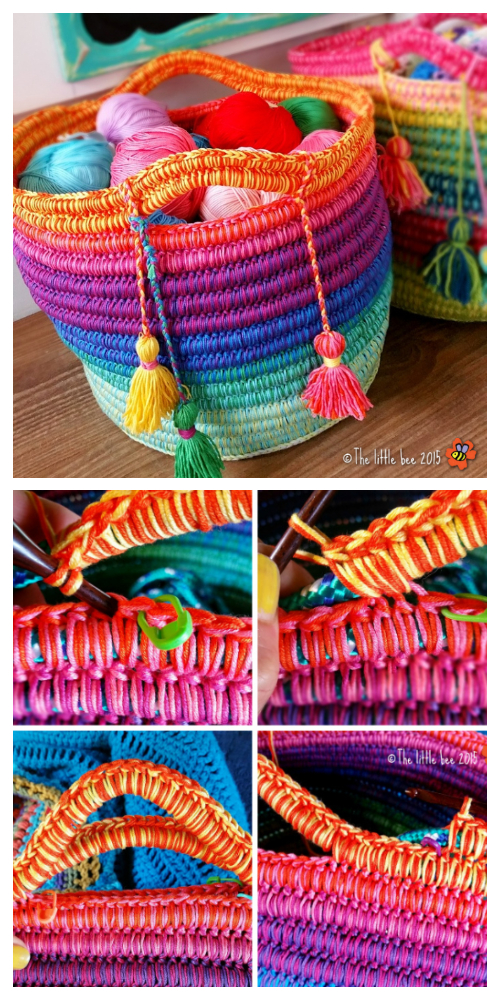 Try different material as crochet media, the white nylon rope is another material that you can crochet with, and the result is just fabulous with the contrast color with the fabric yarn.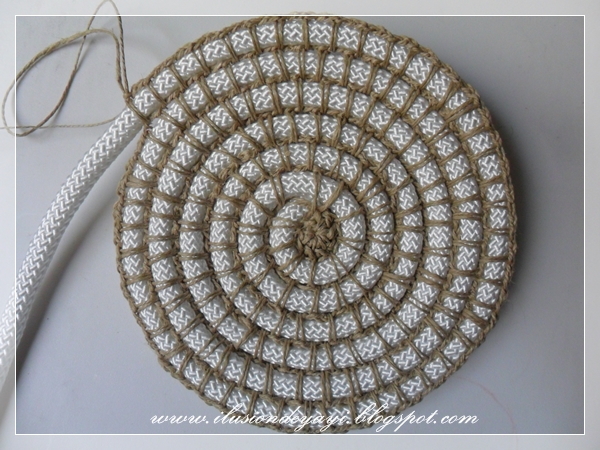 Want to take a look on how Yayi Rsan made this crochet rope basket? Go over her blog De To Un Poco and follow the detailed tutorials there:
And if you don't want to spend so much time on crocheting, try this glue version to use rope, or twine to make basket, that makes the whole process easy and quick to set. You can make shapes of vase, or basket with your own creativity.