Amazed with
the Hay Bale Swimming Pool
? You will love this swimming pool we are going to share today!! It is so cool to recycle pallets into this fabulous swimming pool for outdoor fun in Summer! Torben Jung, a Germany guy, shared on
Facebook
this inspirational DIY project that you may want to have a go, too! This pool project is so great that you don't need spend too much money and efforts to build, or dig the ground, you can easily disassemble it after Summer. You can get the free pallets from lowe's or home depot or other home appliance store!  To make this cool pool you will need 10 pallets and your entire investment will be less than $80.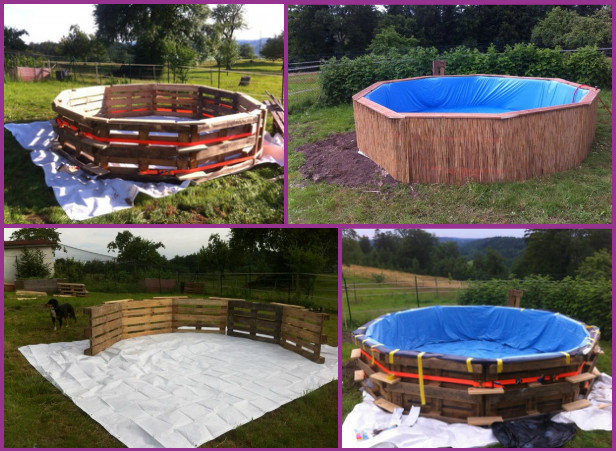 Here is the photo gallery for your reference! Gather all the pallets and hinge them together into a circle. You can decide how large you want your swimming pool to be, for this project below, he used 10 pieces of pallets.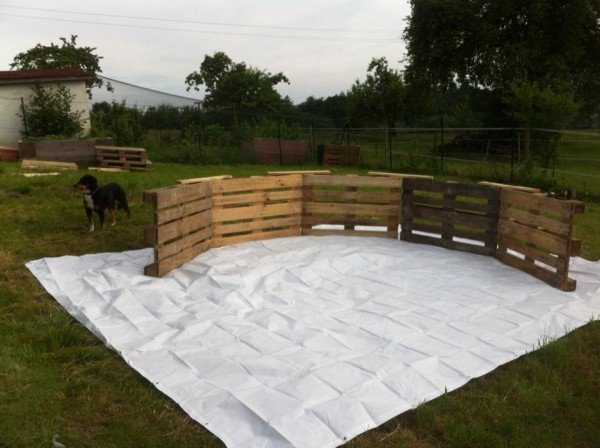 Screw boards on the top of the pallets, especially between pallets to fix the position from distortion.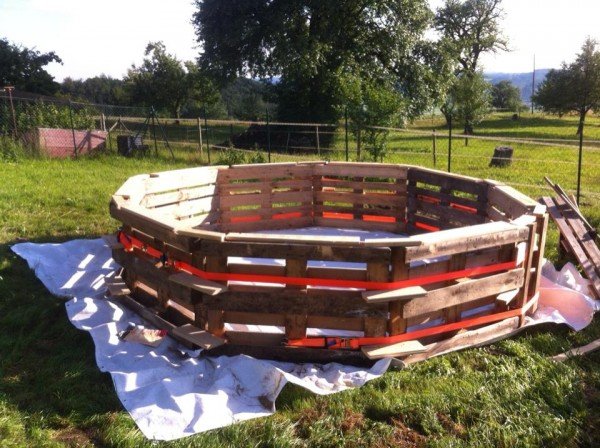 Then add the plastic wrap around.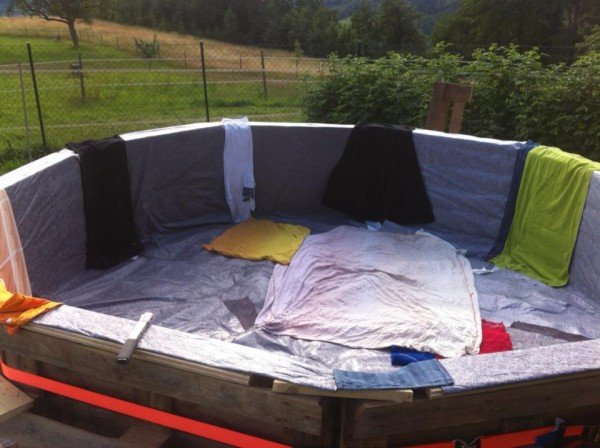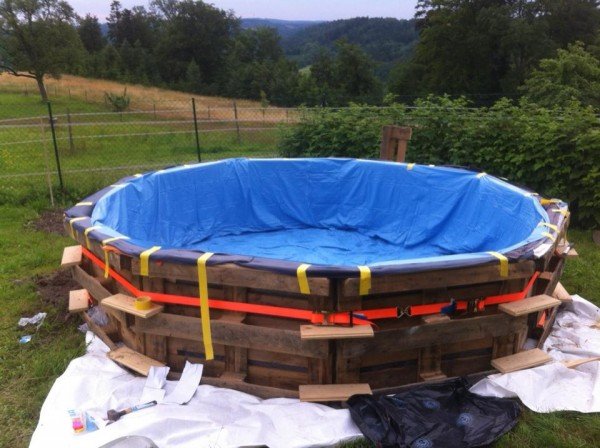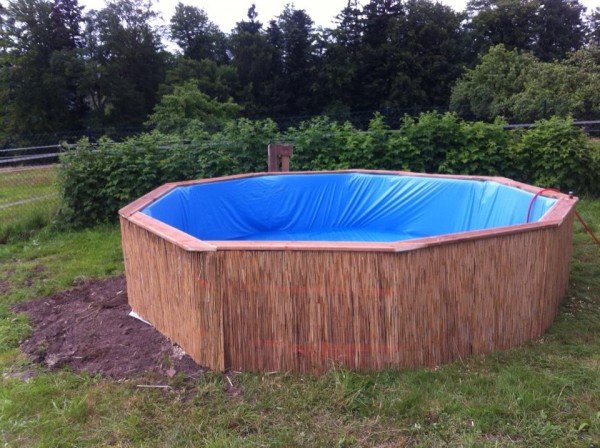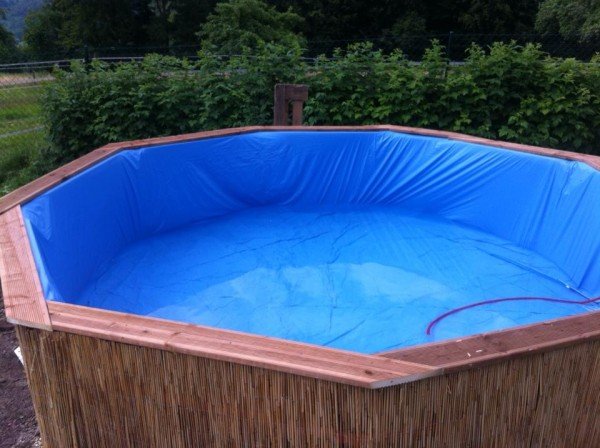 You can add deck around to make your swimming pool more modernized by using recycled pallet wood or buy wood beam directly,
here is how
: