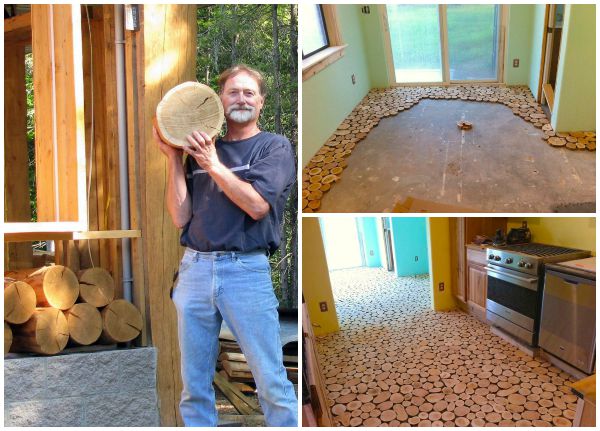 If you are planning to change your carpet into hardwood floor, and cordwood flooring pattern is one of your favorite choice, then try this rustic recycled log floor project, it will definitely make a new refreshment to your home. You can see how they created an amazing wooden floor using a wooden discs. This is very very creative and budget friendly to upgrade your floor.
This technique uses debarked logs — either found naturally or cut from logged trees — that are stacked and mortared. The wood they used was legally gathered from their state forest. The trees — "Shaggy Bark Juniper" and "Alligator Bark Juniper" — had died and fallen naturally.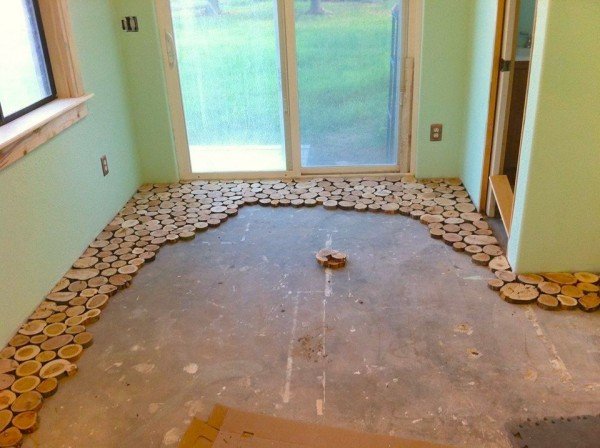 After running each piece through the chop saw (set at 1″), they sanded the discs down and glued them directly to the floor.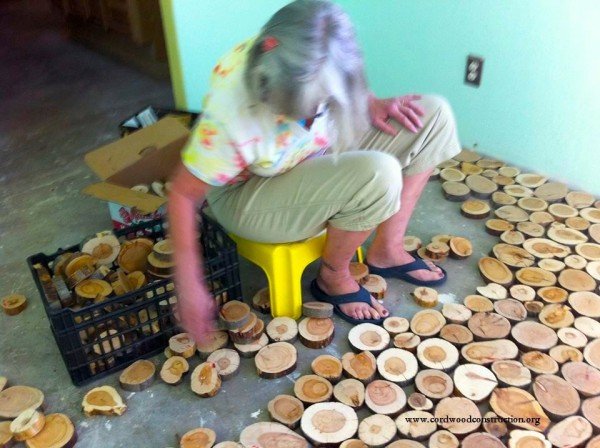 After setting each piece, they firmly tamped them to ensure they were on good and tight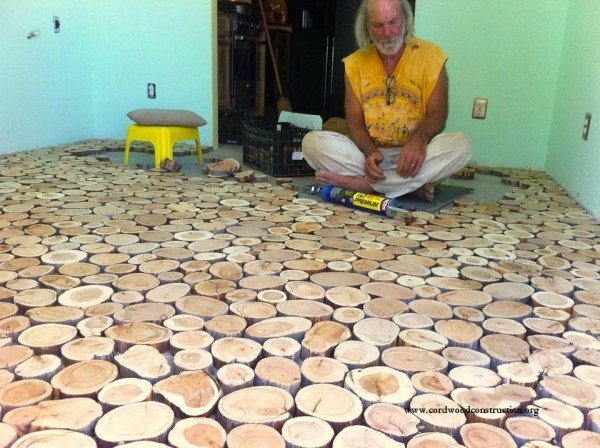 Entire floor was covered in the beautiful cordwood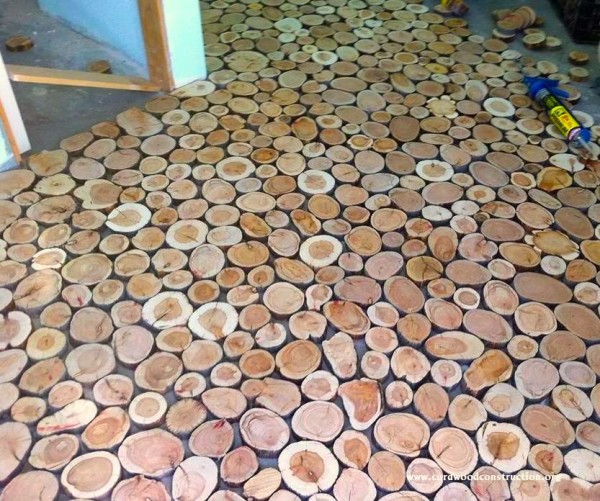 When it was time, they applied a light coat of polyurethane to the surface of the disks. They did this to prevent the grout from adhering to the tops.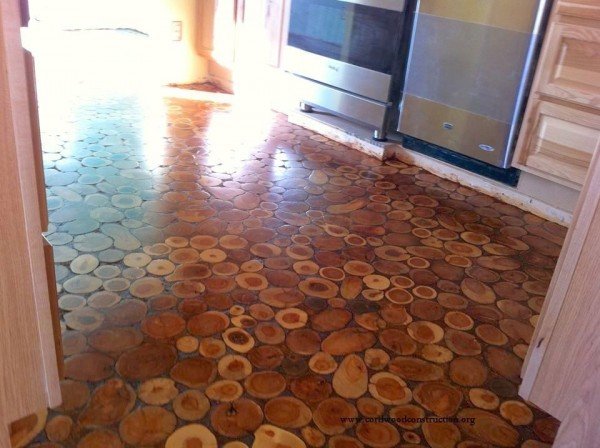 Finally, after grouting the spaces and applying more coats of polyurethane, their stunning floor was complete