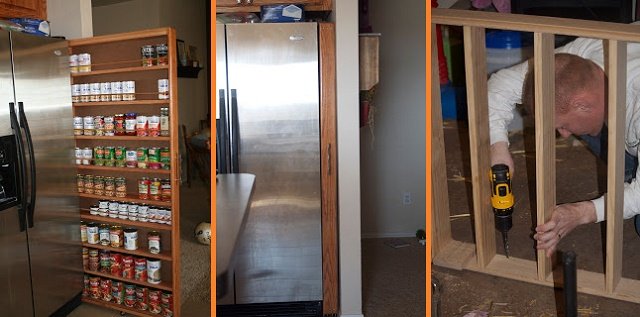 Do you feel there is still less space in your kitchen even you have cabinets all around? Or do you feel empty after you put in the fridge with pretty of unused space left? Here is an easy and cool DIY idea that you can make full use of small and narrow space aside the fridge. All you need to do is to use wooden pieces to build the pantry and assemble small wheels so you can roll it in and out anytime easily. It's really easy to have such a show shelf to organize all your tins and cans for a neater kitchen.
For more details check out the tutorial provided by Roeckers below: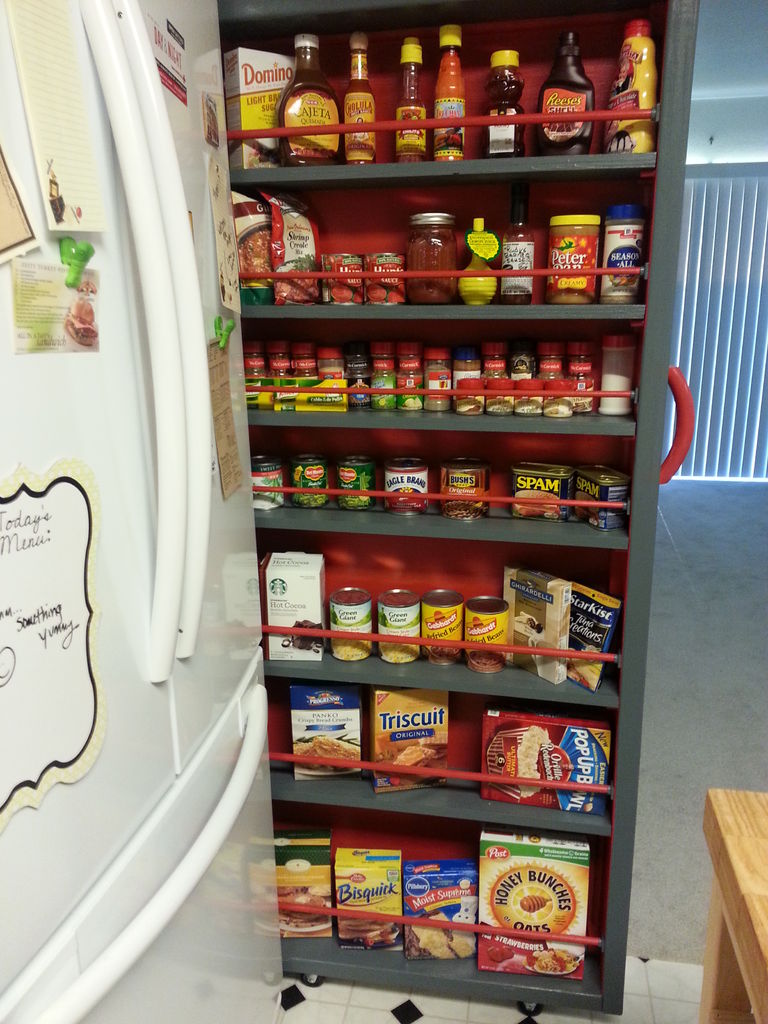 And here are some pull out cabinet ideas from Amazon that can inspire you to make you own. Or if you don't want to deal with the woods and nails, buy directly there.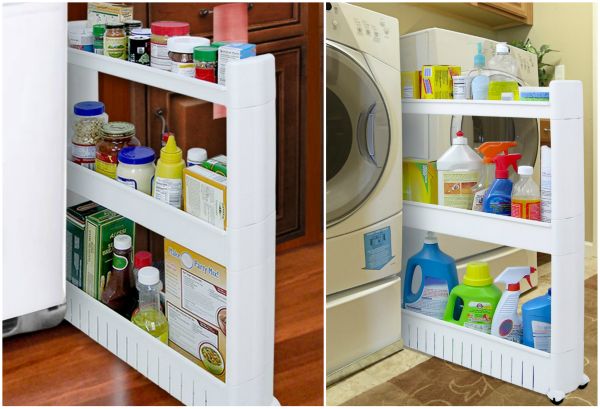 The rotate pantry is perfect to make full use of the corner of cabinets, learn how to DIY yourself below: