Lazy susan technique has been used for long time, we have Lazy Susan Shoe Rack Organizer, Rould Tabletop Lazy Susan, which makes us so convenient to display all stuffs on it by simply rotating it. You may have clutter around your kitchen that is in disorder that you even forget to use for a long time, and in an urge to look for an easy way to reorganize your kitchen, Here is a simple, yet effective pantry redesign idea to give your kitchen some extra space, for Decor Chick. She adds good photos, for all you visual learners, to help illustrate the process. All of the required materials could be found at major stores, such as Lowe's or Wal-Mart.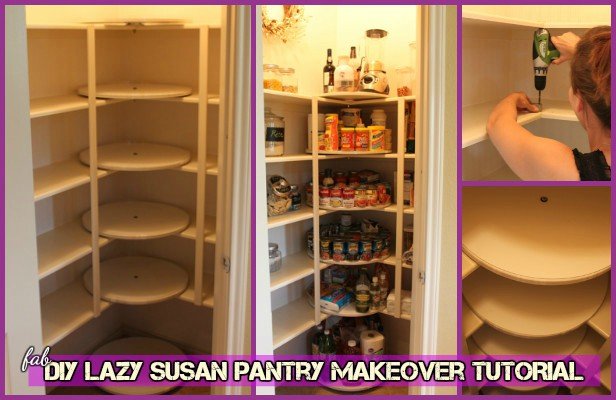 Main Supplies You Need:
Wallpaper
Carousel shelves
Drills
Emily from Decor Chick Used a wooden carousel her dad made for her and started the project herself with guide. It looks not that difficult since she was the 1st time to make, too, and the result is just fabulous to enhance the whole pantry organization. Look at the big different on before and after the installation of lazy Susan.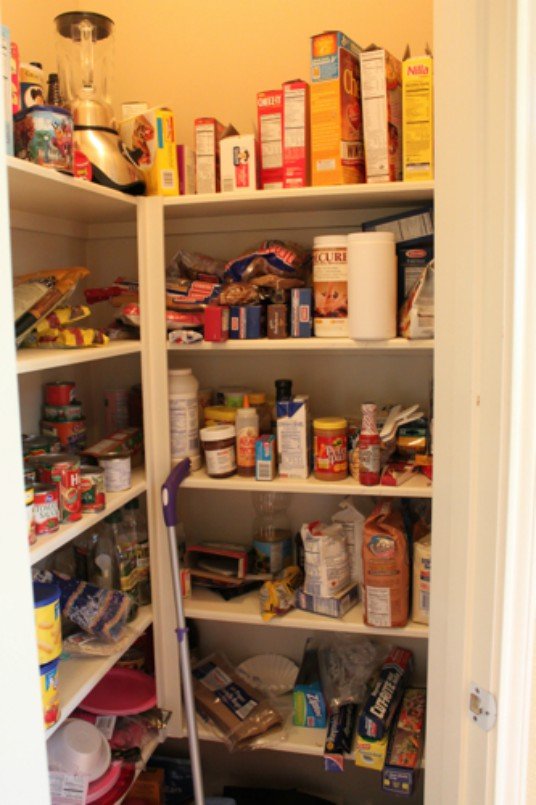 (Before)
Screw on the rotating discs in the middle to the shelf, you can get the Lazy Susan Disc on Amazon if you don't want to make it yourself.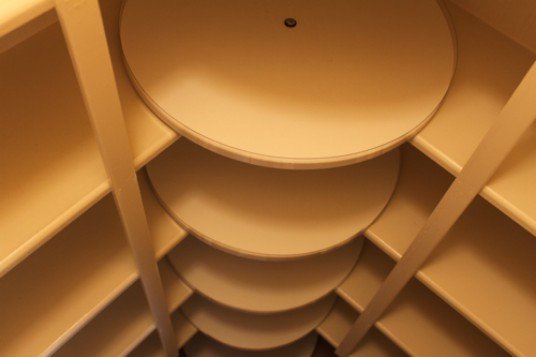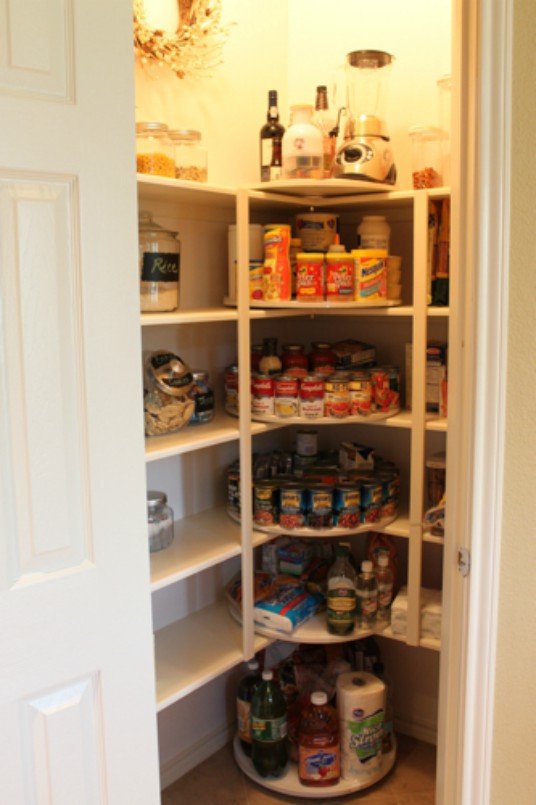 (After)
You can check the detailed descriptions via the link: Decorchicks – The Great Pantry Makeover.
If you are not as lucky as Emily to have dad-love-made shelf, you can simply buy a round shelf yourself, or even a baking pan or wood pan works, too. Just go find your perfect size on a bargain yourself. And if you have a ton of shoes to organize, check out our tutorial of making Lazy Susan Shoe Rack below: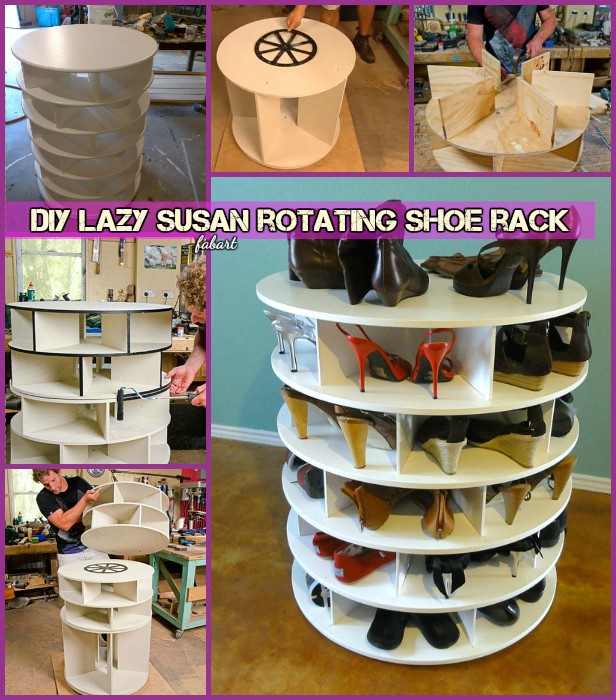 Tutorial on making Lazy Susan Shoe Rack