This lazy Susan shoe rack is easy to make and will provide you with a perfect storage solution, esp for shoes lovers who is difficult to find the right shoes to match the dressings on different occasions. Lazy susan technique has been used for long time, we have Lazy Susan Pantry Makeover, Rould Tabletop Lazy Susan, which makes us so convenient to display all stuffs on it by simply rotating it. With this lazy Susan shoe rack we gonna share today, you can have easy access to every pair of shoes by turning the trays, and you can customize the number of layers depending on your needs. If you need an ultimate solution for shoe storage, nothing can be super chic than this DIY shoe display rack.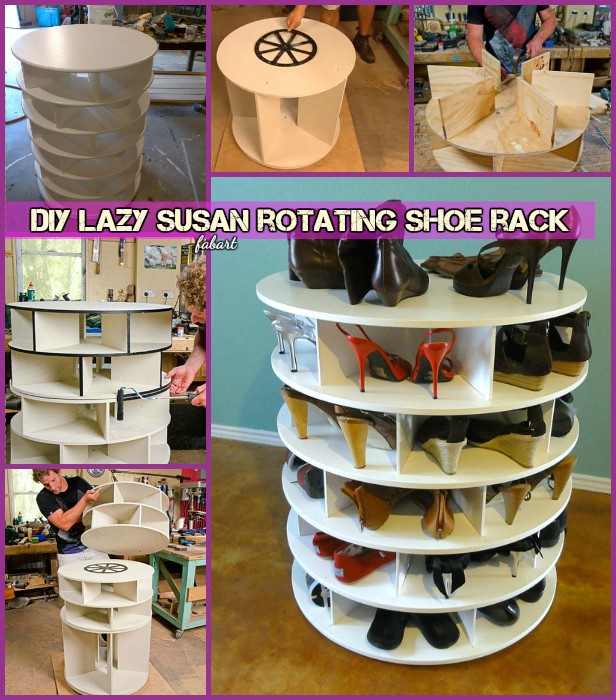 This is really one of the fabulous way to organize your shoes. This is the perfect solution to utilize in small closets, mud room, or even extra storage in laundry room or garage. There's a simple DIY tutorial on how to build one of these cabinets yourself. You can follow the link below to the tutorial.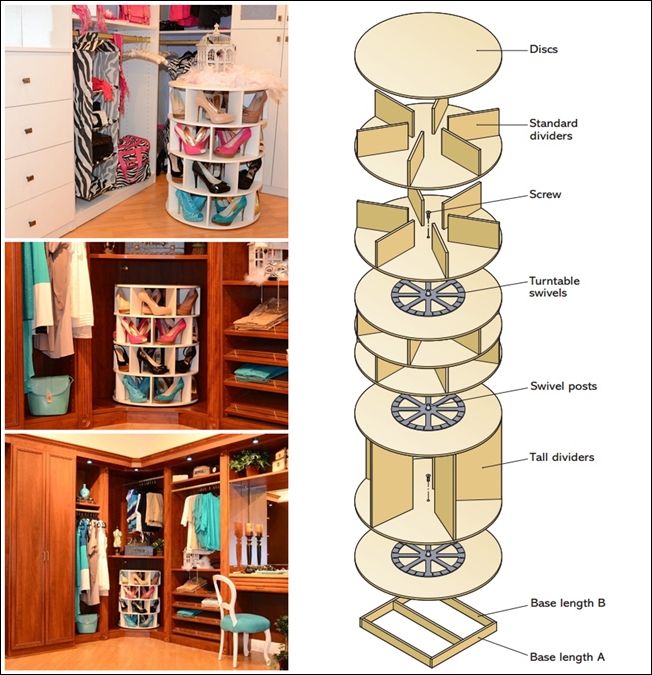 Here is a plan and video tutorial, you can just the divider height according to actual needs as well as the heights of your closet if you don't use them in open space. You could see a DIY version and step by step instructions in the video here.
How to:
Cut 9 circular wood discs as base, 24 short rectangles and 5 tall rectangles, measure the size to your own demand. These rectangles will be used as the dividers between each shoe cubby. Attach 6 small rectangles onto four of the wooden circles with a combination of glue and nails to secure them in place.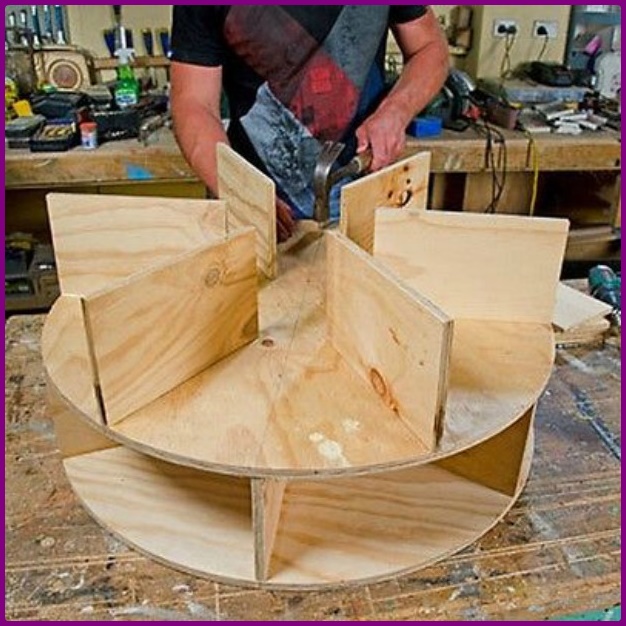 Image: The Owner Builder Network
Stack the layers on top of each other with the larger dividers for the bottom for boots. Add the black spinner to transform this storage tower into an impressive lazy Susan.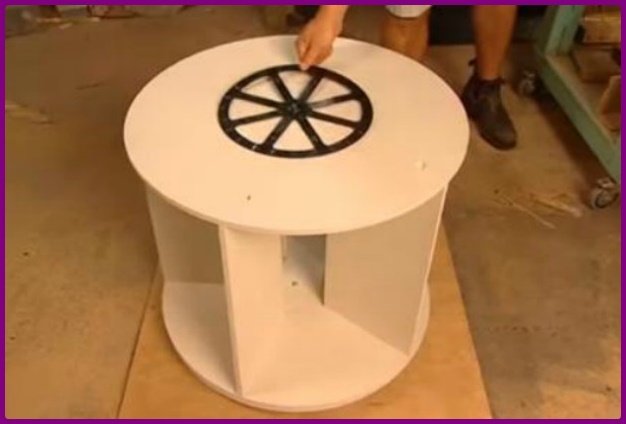 Image: The Owner Builder Network
Make several ones to make it higher and easy to take down in case to move to closets.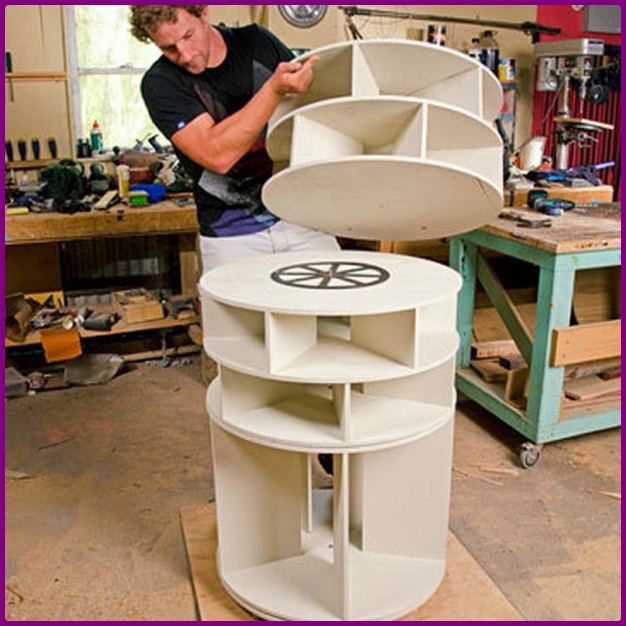 Image: The Owner Builder Network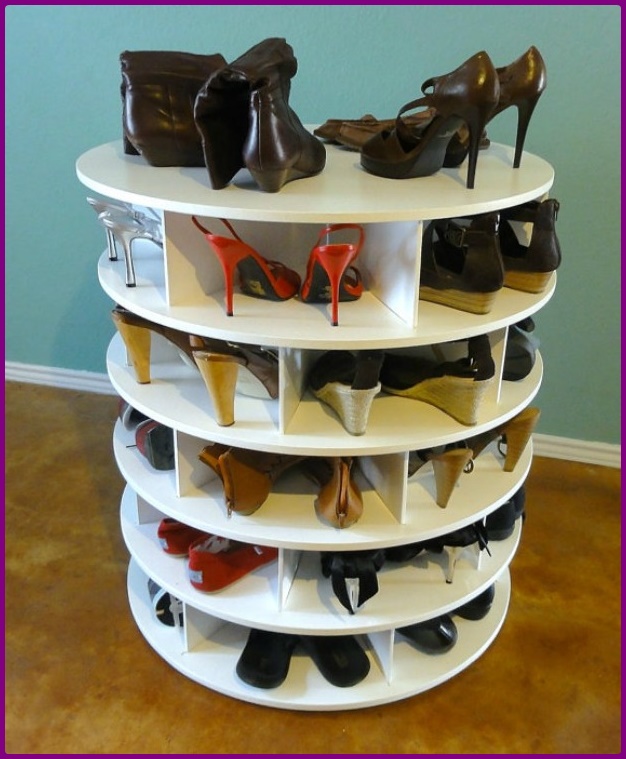 Image: Home Depot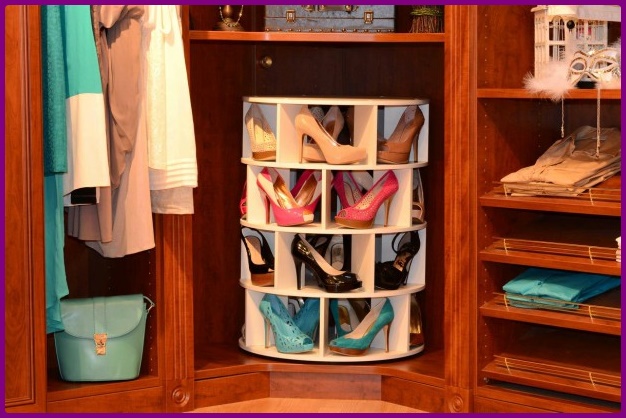 Image: Home Depot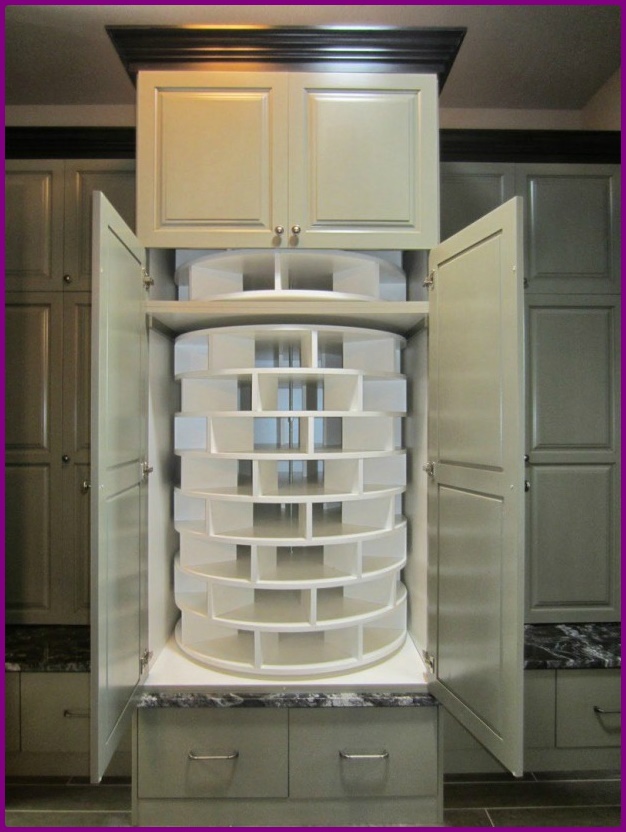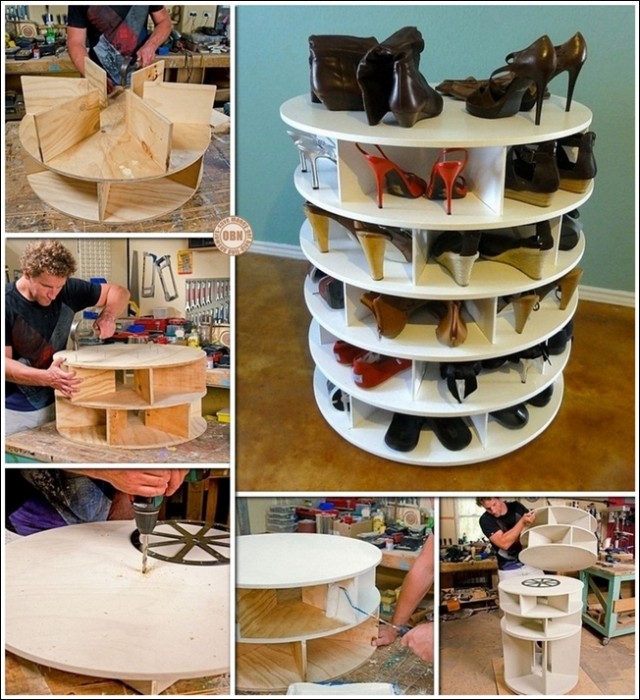 With the same idea, you can
make a lazy Susan pantry
for your limited cabinet corners or closets for pantry organization: