Here is a fun knit project – Knit Chicken Jumper Sweater for your hens. It is born due to the wild hen/bird rescue to keep those bald hens warm in cold winter weather. If you know the basic stocking stitch (body) and garter stitch (border), you may figure out how to knit the jumpers in no time. Now some of us raise chickens in own backyard or as pet, you can knit some (or with kids) as their special gifts, esp for those baby chicks. There are 2 patterns available, one is for little hen pattern, the second one is Nanny Norths Version that Nanny adapted from little hen pattern in order to make it easier to follow and changed the neck part so we don't need to crochet around especially when we don't know how to crochet well.  You can choose either one but the second one is recommend for beginner to start.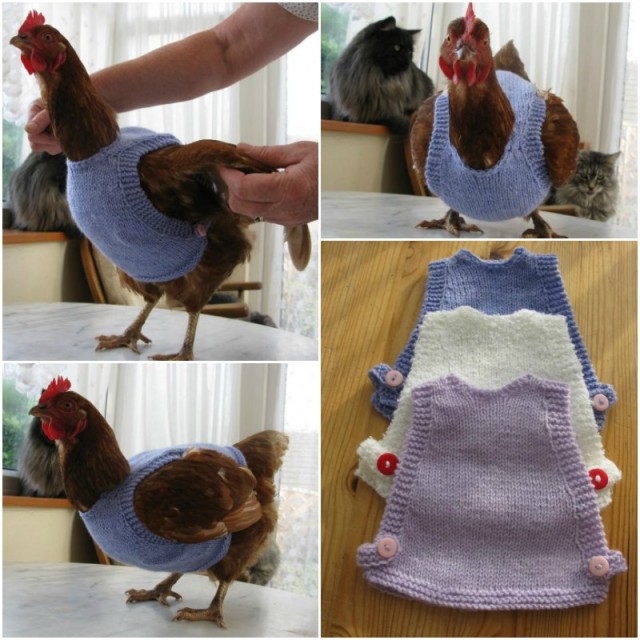 Materials:
Double knitting yarn (100g makes approximately 3 jumpers)
2 buttons each jumper
1 pair No 8 (4mm) knitting needles and 4mm crochet hook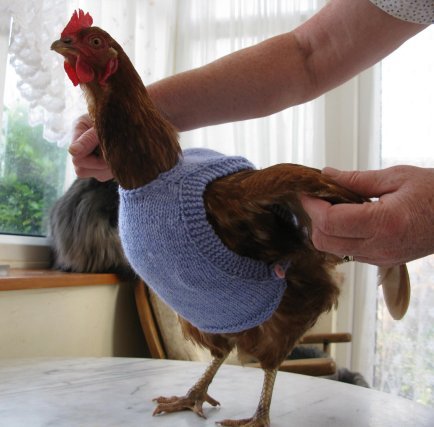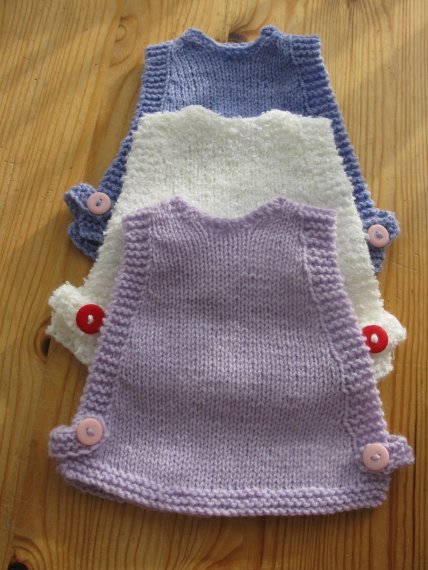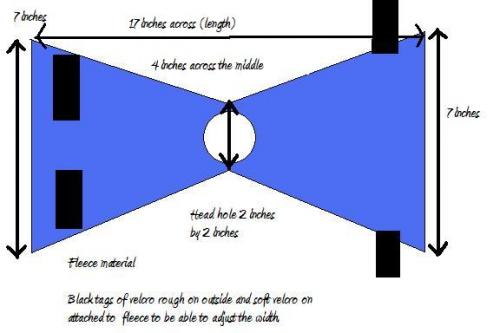 The Written Pattern by Nanny Moth is generously available on hencam.co.uk. She  is encouraging anyone willing to help to knit and donate sweaters. If you are living in UK (or elsewhere) and would like to share your love on the for England's little hen rescue there, you can contact their twitter (looks there was still activities in 2014).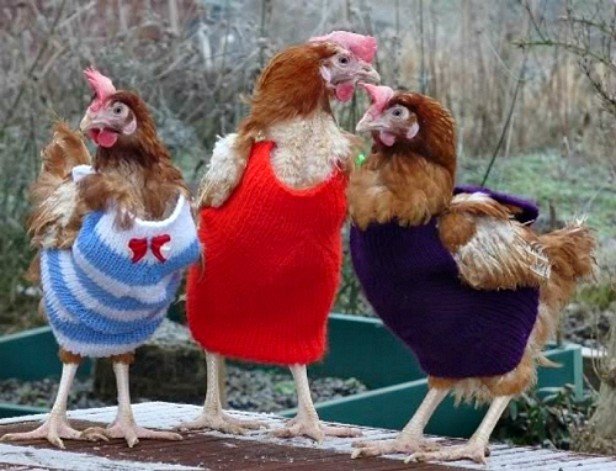 Image:  backyardchickens.com
If you love the cable knit sweater to make chicken happier, and you family happier for your raise to keep warm in cold winters, you can knit or crochet fot them, All Free Knitting shares another knitting pattern for free, too.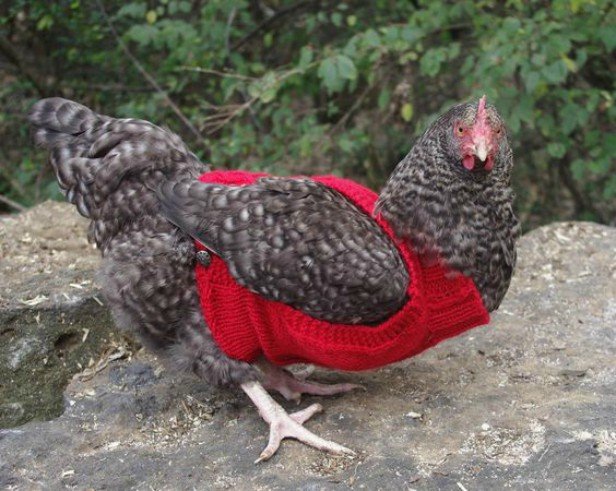 We have some special projects related to chicken, too. The collection of DIY Chicken coops can be great handmade projects we can make or recycle for them, the knit chicken sweater is another one we can show our care. Don't forget The PVC Feeder is easy to craft for your happy chicken.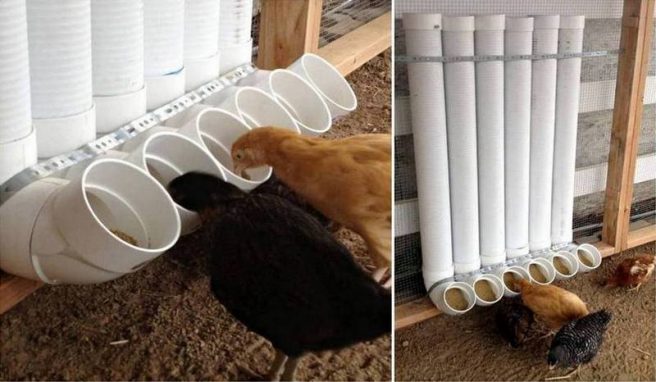 How about make your own chicken coop?