Looking for  DIY Ways to Fold Decorative Holiday Napkins? Napkin folding can be really fancy and fun to add final touch for your table setting. Napkin folding is really an amazing work of art out of a piece of square cloth, it will dazzle your guests for sure, and make your dinners extra stunning! We need different themed napkin foldings for different occasions, especially for formal celebrations such as wedding. For hosts who prefer DIY holiday decor, folded cloth napkins are a brilliant way to incorporate a theme into every aspect of the dinner party decor. We have a collection of more than 20 DIY Napkin Folding Tutorials for Christmas. And the video we gonna share today below will be another holly finishing to your festive holiday table. Don't forget to check out all the Christmas crafts and DIY ideas on our site HERE, too.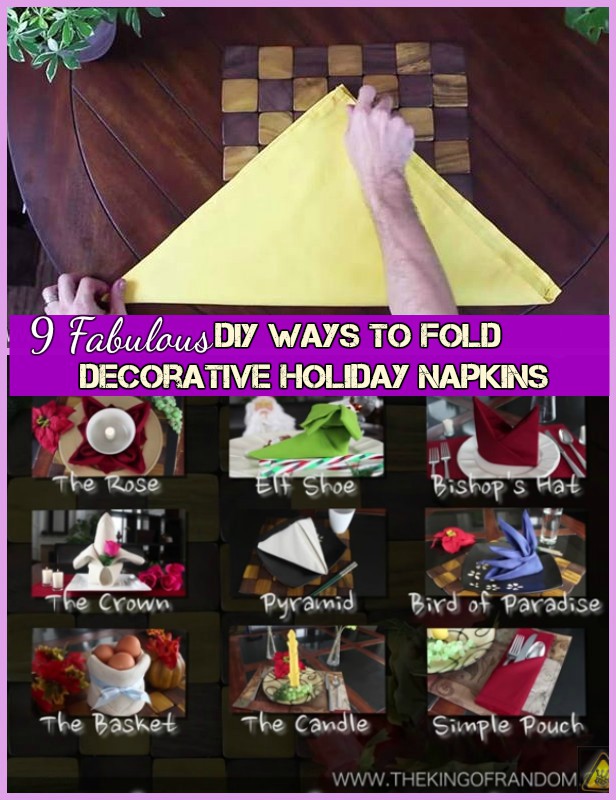 Thompson's YouTube channel demonstrates 9 fancy ways to fold square cloth napkins for a holiday-themed dinner, ranging from quick simple to sophisticated designs. He breaks the process of these holiday napkin folds into detailed step by step tutorial for us to follow. Though a folded cloth napkin seems like a trivial thing to include in holiday decor, this extra flourish instantly makes dinner parties feel more special. Go choose and change the design because your napkins have the potential to tie all your holiday party ideas together. And, as Thompson jests in his disclaimer, your folded napkins will give you the opportunity to wow everyone in attendance at your dinner party.
Now it's your turn to Fold Decorative Holiday Napkins and take your gathering to the next level, and they can be easier than you might think of, let's check them out.
Youtube: Grant Thompson – "The King of Random"
Check out more DIY Napkin Folding Tutorials for Christmas.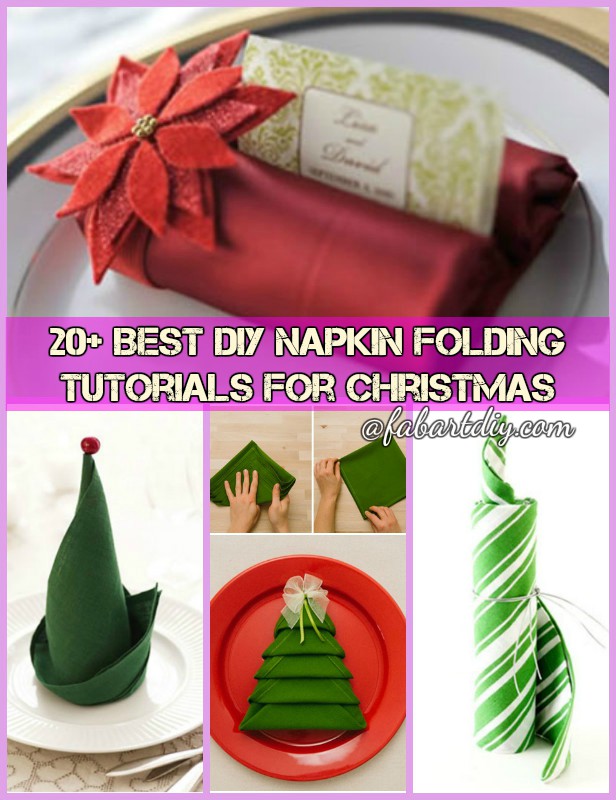 20+ Best DIY Napkin Folding Tutorials for Christmas