DIY Crochet Pop Tab Flower Purse Free Pattern, Crochet Pull Tab Flower Purse to add cool fashion element for your home decoration, too!! What do you do with these little pop tabs after drinking all the soda and beer? Throw away!? That's what I usually do. I never thought of crochet pop tab projects can be beautiful and practical as this metallic clutch purse. Got inspired to make it bigger? Let's see how omA KOPPA make this cute pretty crochet Round Clutch Purse Using Soda Tabs come true.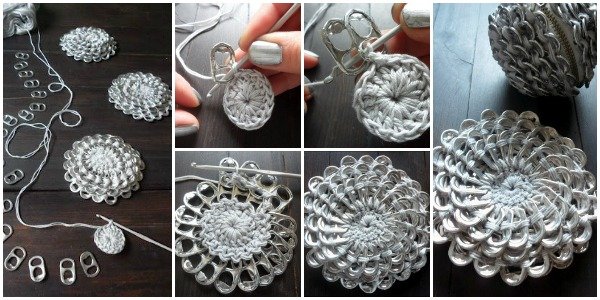 There are so many ways to recycle the pull tabs from your pop or beer cans. For crafters who want to know how to crochet pull tab Flower Purse, we are so exciting about sharing this free crochet pattern that will teach you. So Now save your soda can pull tabs and create this fabulous Crochet Flower purse !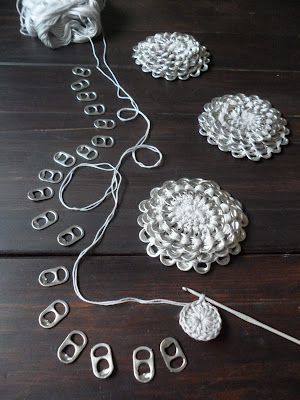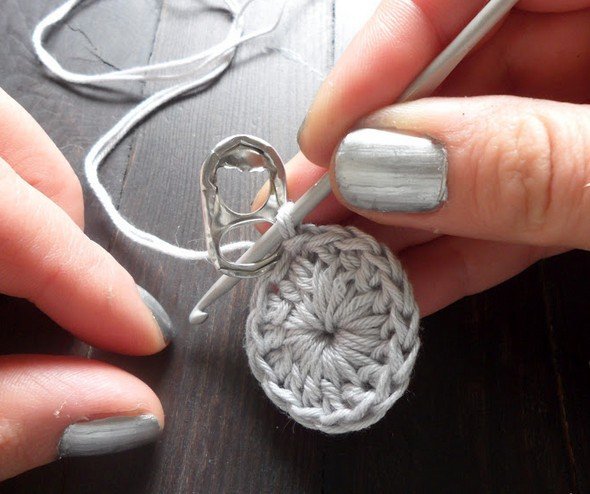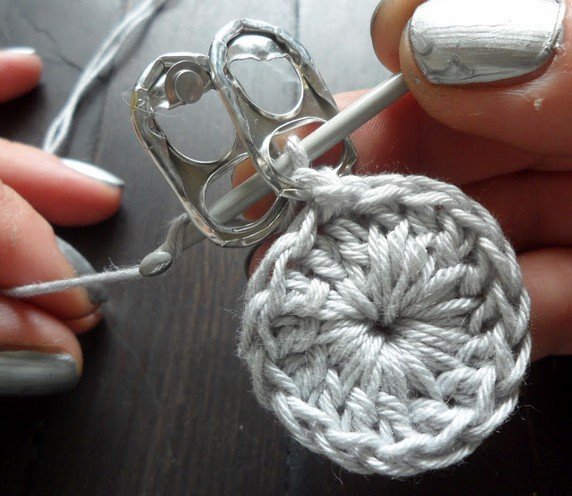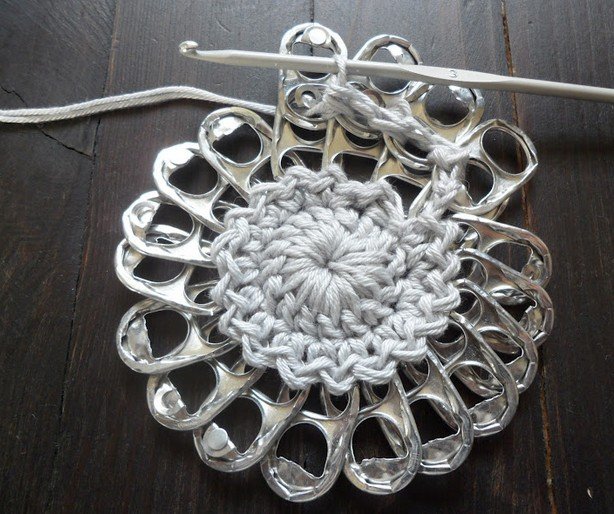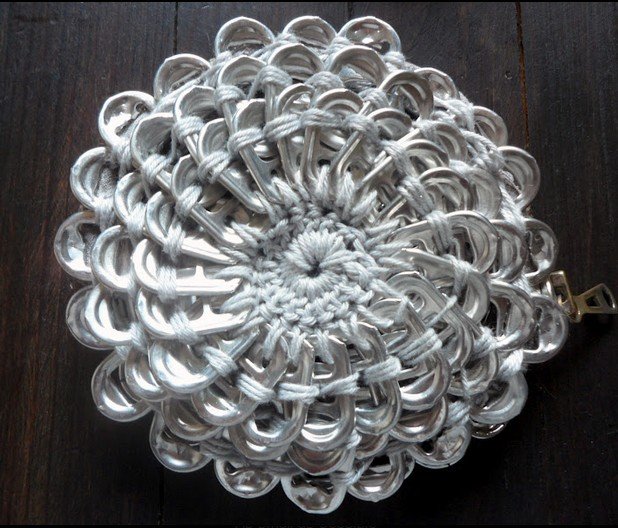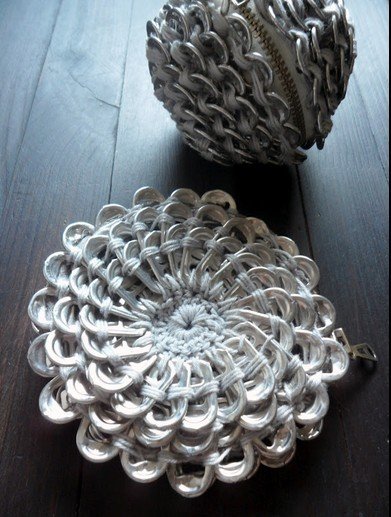 Get the full tutorial via omakoppa below:
Buttons are cute and fun as crochet element, too.