Christmas break is coming and kids are home! It's the right time to bring out those cute, vintage and colorful buttons out of the drawers and do some functional crafts out of them so that you can make room for the storage of some other things in the drawers that are much necessary than the buttons. That's why you won't miss out this another lovely craft material: buttons for Your hoilday decoration, they are easy, cost-friendly and variable that we can even get kids involved. As I have shared so many Christmas Ornaments to craft after. Give a super cool touch to you interiors with the button made wreaths, trees, starts etc. and stitching or gluing them to some old and dull stuff you can give them a whole new striking look with these kids friendly crafts to get your hand dirty more with the cool buttons. Mixing the colors and the sizes would not matter here so just browse the gallery below and get your fingers busy.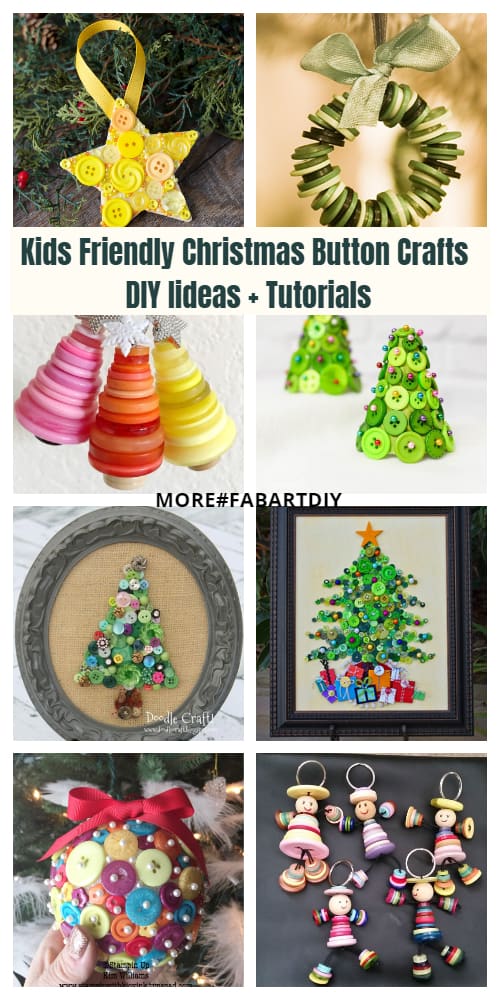 You may love: DIY Terra Cotta Flower Pot Christmas Decorations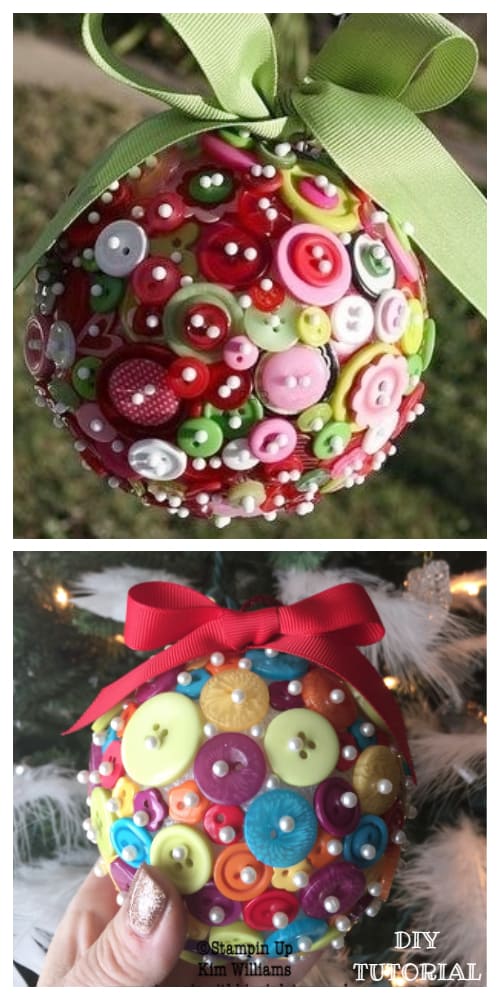 There is no tutorial, but you can make it with foam ball, buttons and white-head pins (source), get the easy tutorial here: stampinwithkjoyink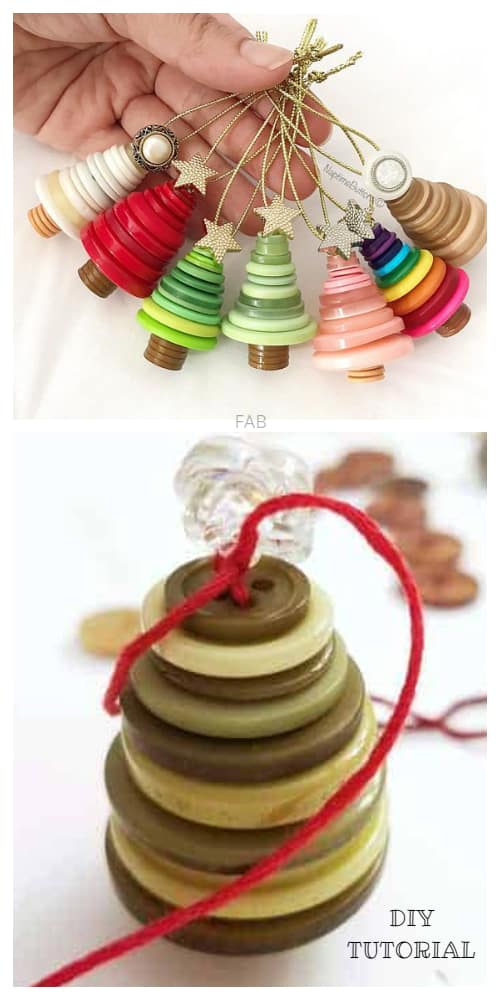 Get the easy tutorial via girl just diy or purchase directly via Naptime Buttons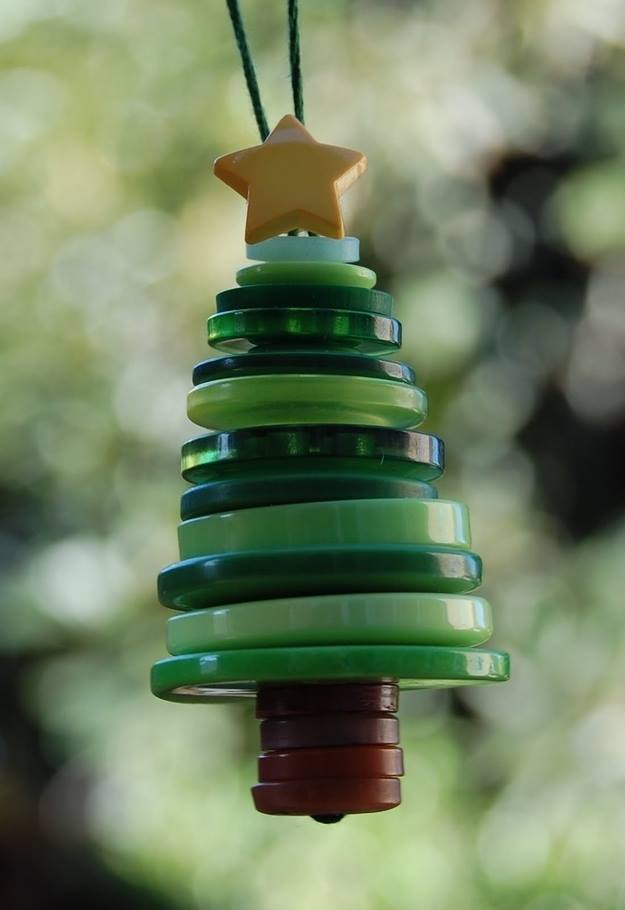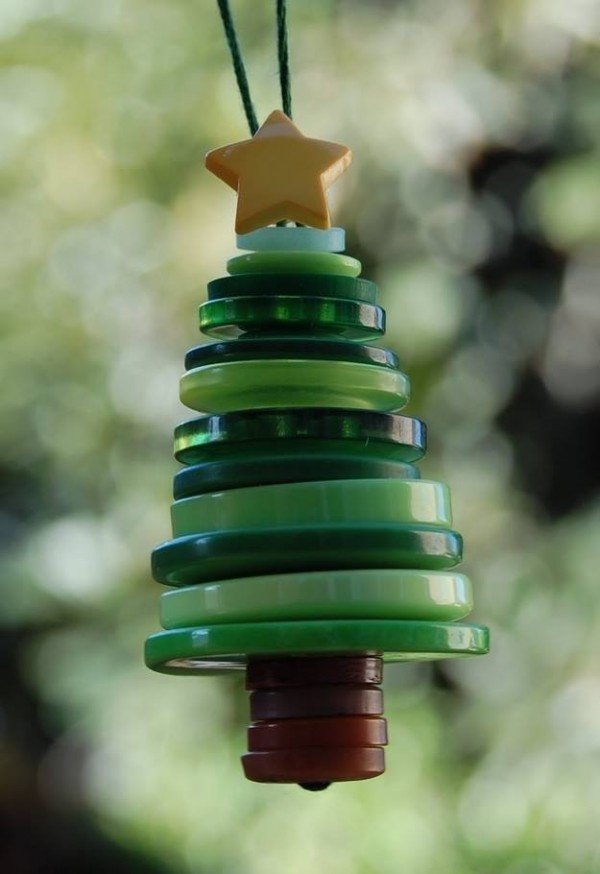 There is no tutorial on this button tree, but you can figure out by buttons and threads. (Source)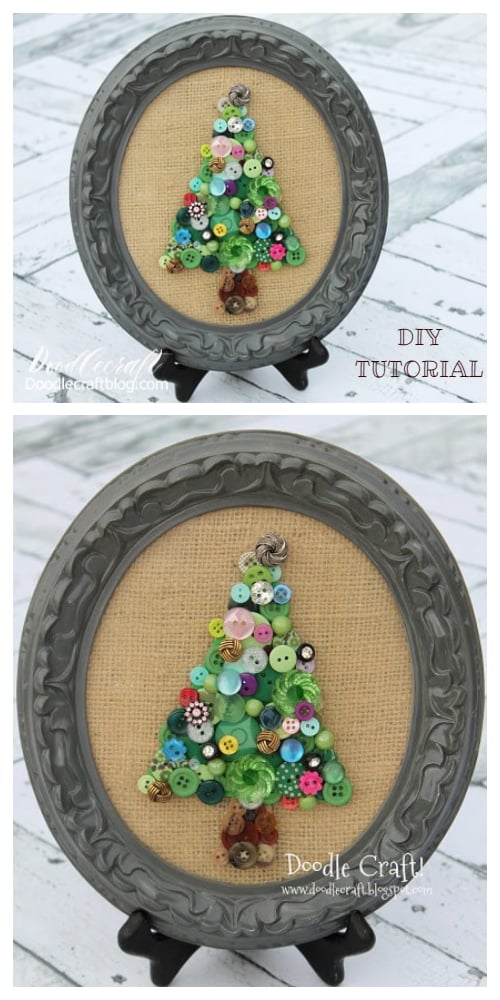 Another great project for any age. You can make it a size to suit your picture frame. You could also use a colored cardstock for a brighter Christmas tree. get the tutorial via Christmas Button Tree.