This charming and comfortable place to sit might just become your favorite out, if you don't have tree in yard, don't worry, make one around a table or flower would be great too. I have a wide collection of DIY garden bench projects with tutorials from wood working to old furniture recycling, if you would love to build outdoor swings or get inspired on how, go check out the link here. If you wanna make one for kids this Summer, here's the link for the complete plans and step by step instructions for your own wrap around tree bench.
You may love:  DIY Garden Bench from Dining Chairs
Materials you may need:
Wood
Driller
Electrical Miter saw
Screw, bolt and spacer
adjustable wrench
Speed square
Scrap lumber or cardboard
Marker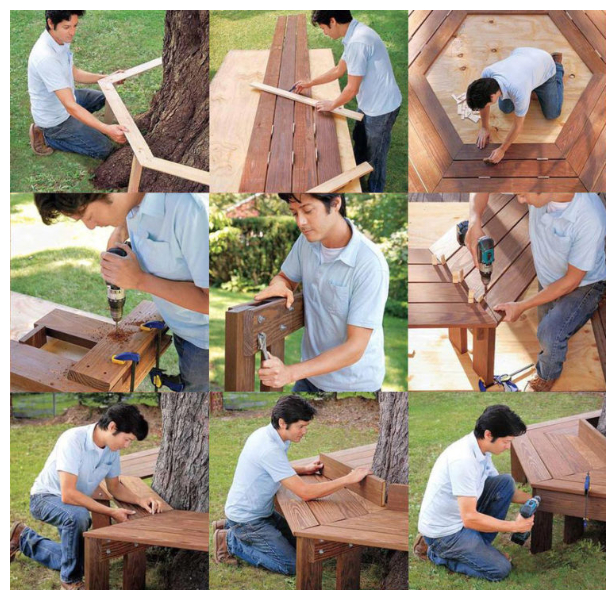 Check the full tutorial via this old house: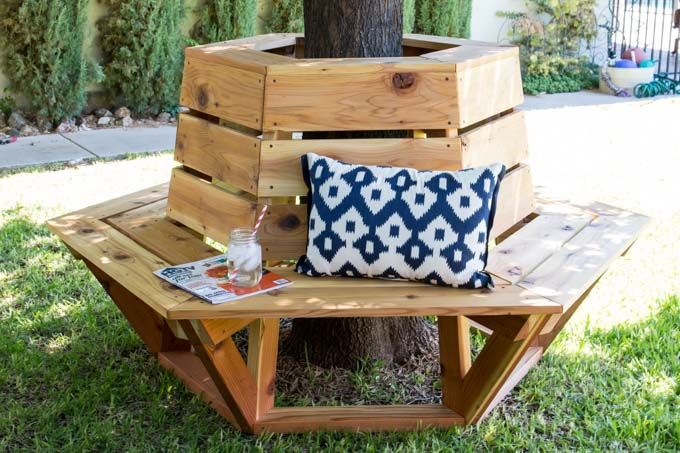 Check out the full tutorial via the link below:
You can recycle old chairs to make your tree bench working much easier.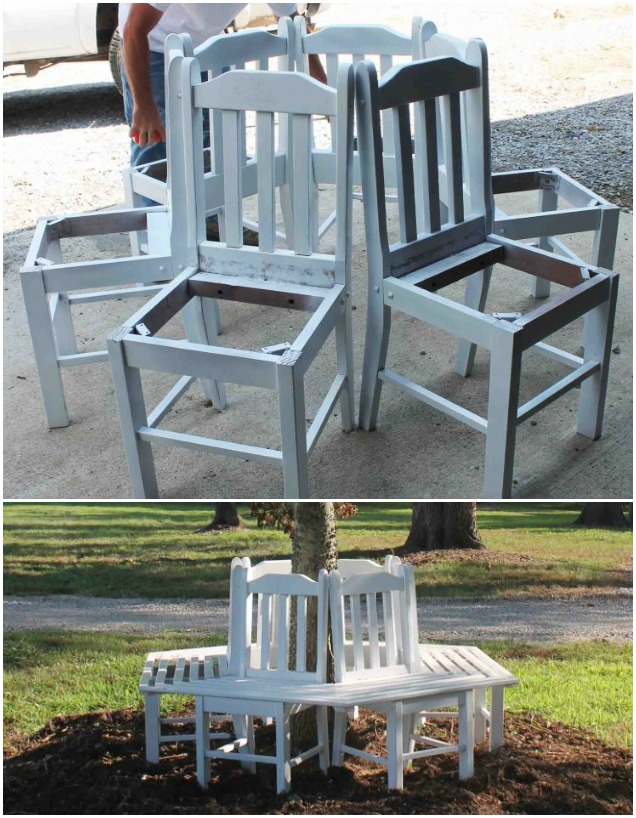 Check out the tutorial via the link below: