I know many of us are crazy about crochet roses, here is another way to crochet roses for fashion, or accessories, or even bedding and home decor. The lace rose looks really gorgeous and you can make it quickly after getting familiar with the pattern! This crochet lace rose flower was made by ninuska, change the classic way to crochet rose petals directly by adding another row of v-looking dc stitches first. We have some crochet projects that need pretty crochet roses as decoration, such as the pretty crochet flower hat for girls. The crochet 3D rose with stems will be great if you want the leaves for the flowers.
You may love: Crochet Wired 3D Rose Bouquet Free Crochet Pattern – Video Tutorial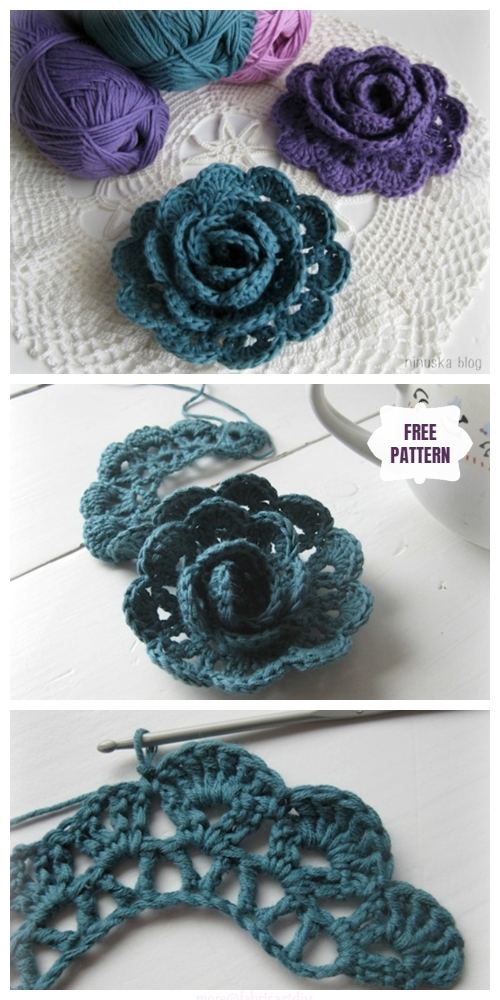 Image via: byninuska
Let's see how easy it can be to crochet your own:
Crochet 3X + 4 Chain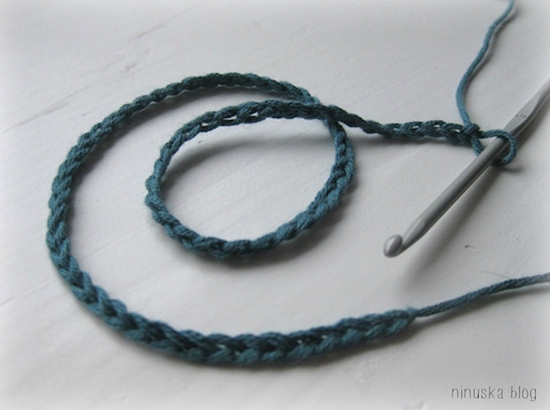 Double Crochet into 4th chain from hook. This makes your first V stitch. Skip 2 stitches. Double crochet into next stitch. Chain 2. Double crochet into same stitch. repeat to the end.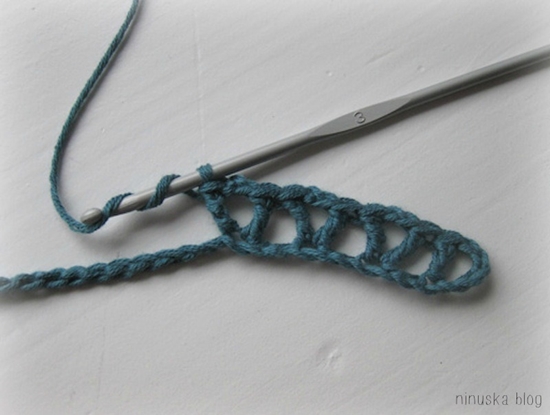 Chain 3 (counts as 1 double crochet). Work one double crochet into the first V stitch space of Row 1. Chain 2. Work 2 double crochet into the same V stitch space. Repeat to the end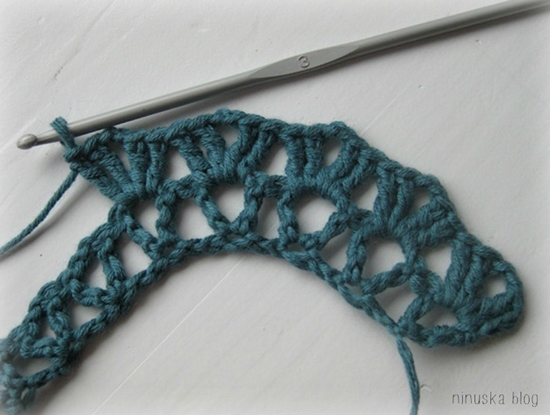 Chain 2 (counts as first half double crochet). Half double crochet 6 times into first large V stitch space. Single crochet in the 2 chain space between the first two large V stitches. Repeat to the end.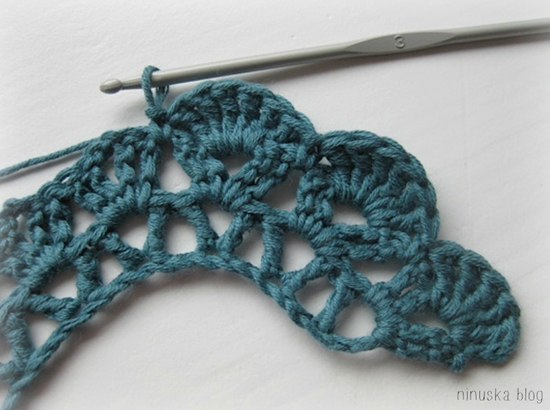 Fasten off, leaving a long tail, roll it into a rosette shape. Take the end with the smallest petals and begin rolling from the center out.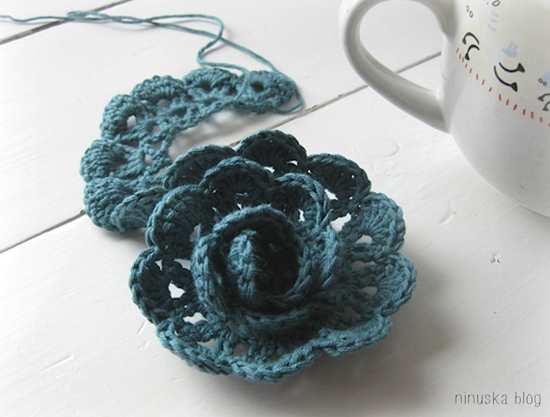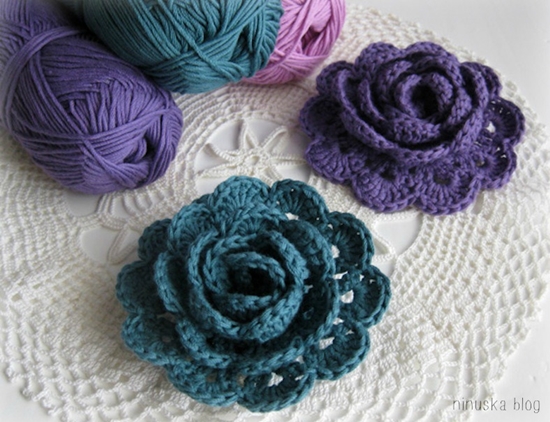 If you want the crochet pattern in the written pattern, we are lucky that Kati on Kati Crafts shares the detailed tutorial on her blog, see how beautiful the rose can be here: Crochet Rose Pattern.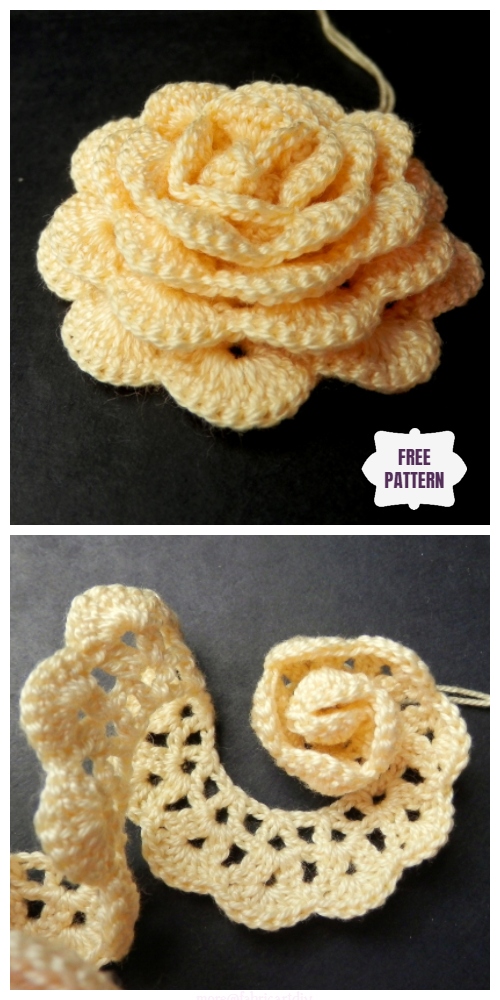 Video: naztazia

Here is another pattern with chart here, we need to crochet the 1st line and then 5 dc before crochet the petals.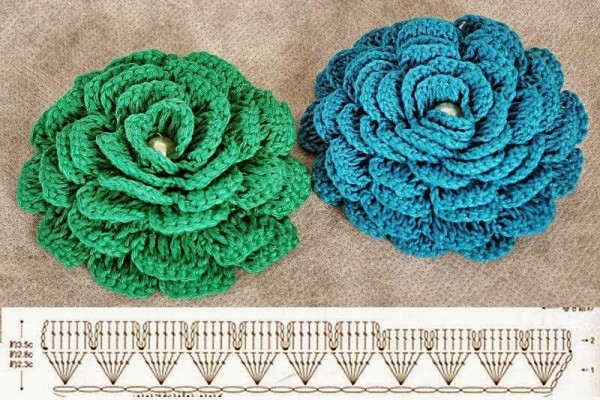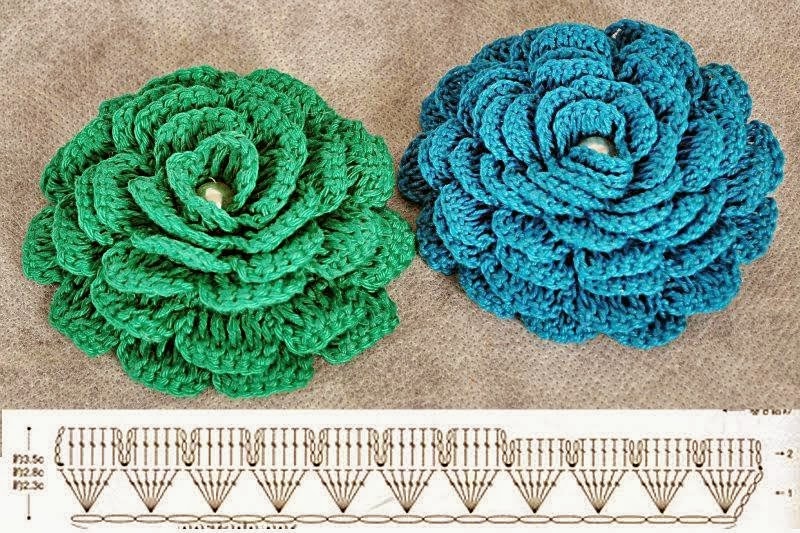 You may also love the crochet rose with leaf pattern here: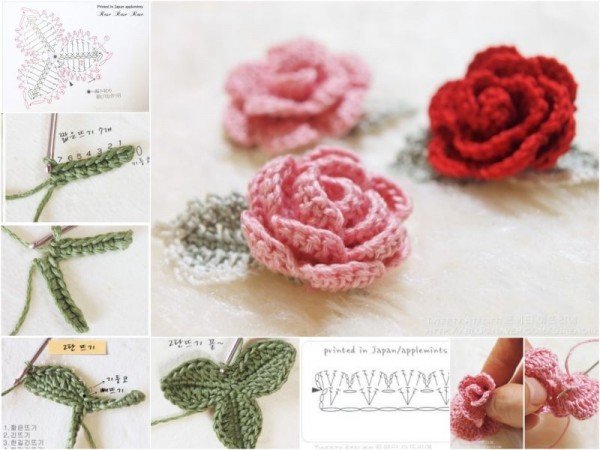 And here is how to add different color of the crochet rose edging free pattern: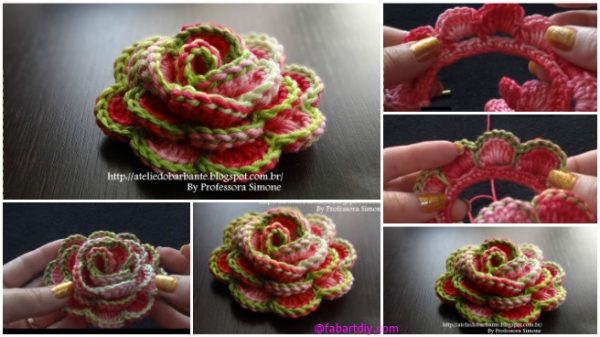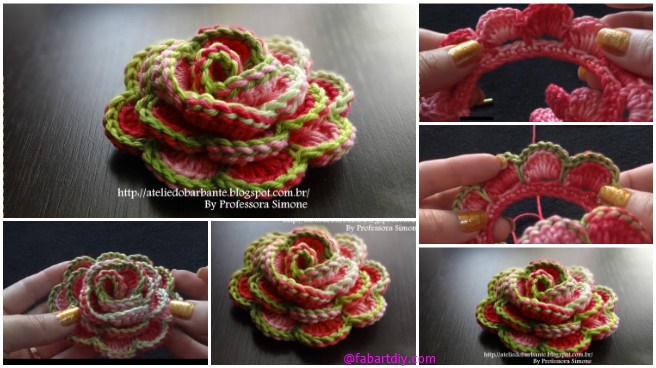 Crochet these beautiful for your girls sun hat, and here is the free pattern and video below: