Do you remember our crochet 3D lace rose? You can check it out via the link below, they are so pretty and easy to make with double stitch. We have a lot of different tutorials when it comes to the crochet flowers. We have some crochet projects that need pretty crochet roses as decoration, such as the pretty crochet flower hat for girls. The crochet 3D rose with stems will be great if you want the leaves for the flowers. And today we are going to crochet another simple beautiful rose flower for beginners to start.  The video is in Portuguese, yet the idea and crochet stitch are basic for us to follow.  It is a clear example of the creative approach to the ordinary project. I love the combination of color, and geometry as the final come-out.
You May also love: Crochet 3D Lace Rose Free Pattern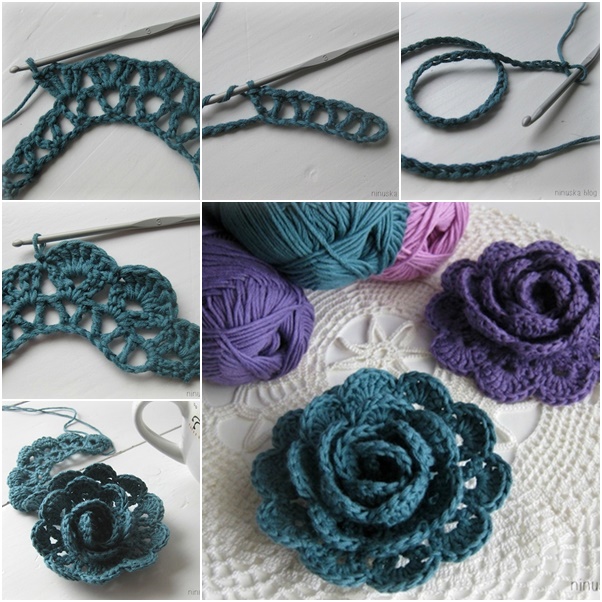 Here I found the diagram for small rose, you can add more chains to make it bigger.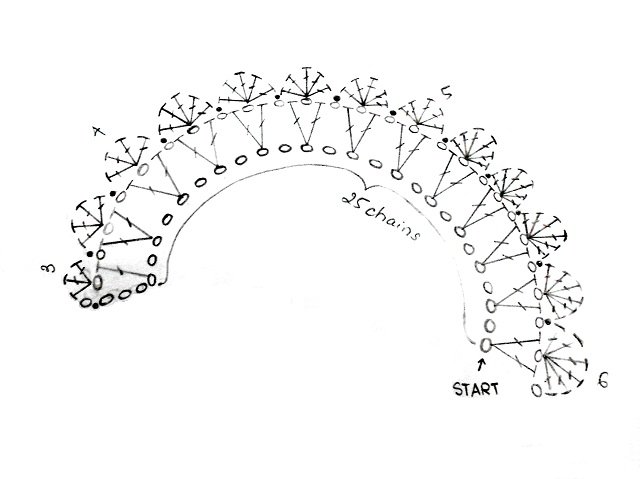 OK, Let's get started with rolling chains, You can roll up the simple rose just from here, but the most stunning part starts here by adding edging of different colors,  now roll the petals up as big as you want and use as embellishment or add stem for flower bouquet.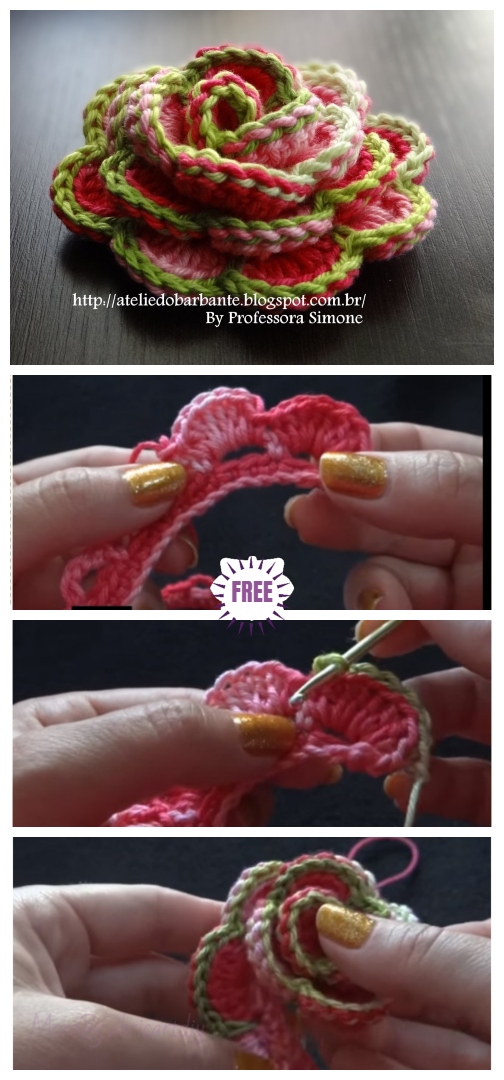 Life Baby Sapatinhos shares the tutorial on how to make this pretty 3D Rose with edging in different colors.
Video: Professora Simone Eleotério