Spring is colorful with flowers blooming everywhere. And we crochet lovers need to bring the spring fantasy home. Crochet flowers are great DIY projects to add spring elements into home decoration. They can be fabulous addition to fashion, bedding, home improvements and any other project that needs a little something extra.
You may love: 3D Crochet Spring Flower Free Crochet Patterns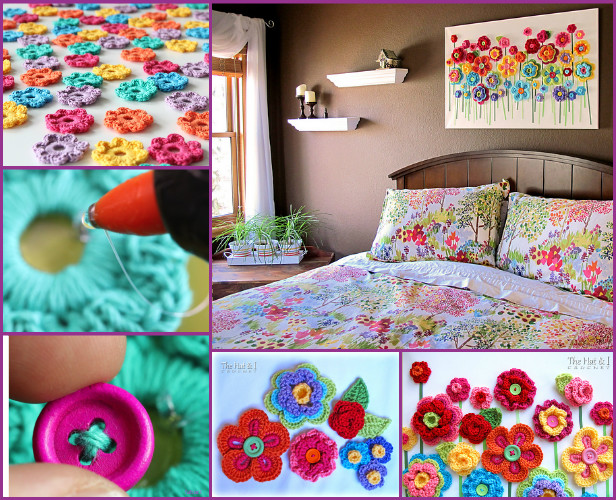 The Crochet Floral Fantasy idea is brought to us by Marken, who runs an Etsy shop. I love the idea of making these flowers into wall art, and the flowers are pretty, too. If you love them, you can get the paid pattern via her Etsy shop (I love the tropical flower best, it's really unique and special):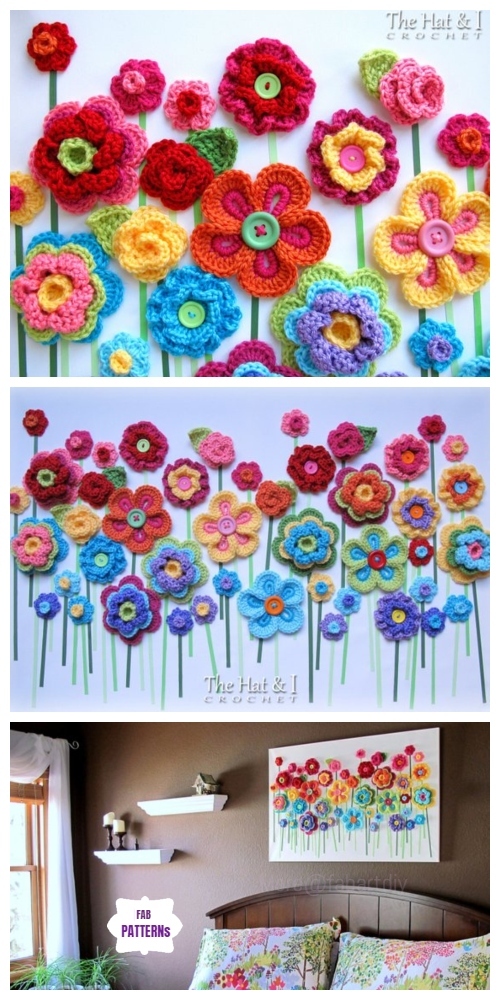 And you don't have to crochet through the buttons but crochet a flower with loop at center and attach button with hot glue.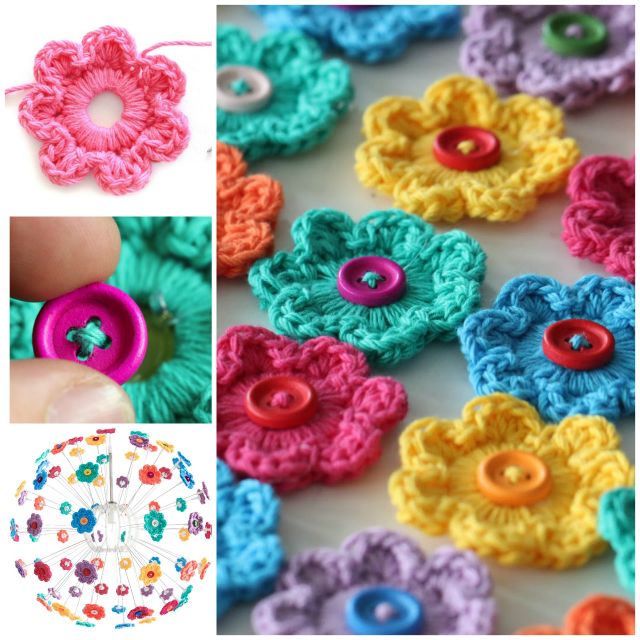 This crochet flower with button on top is perfect as embellishments for your projects and/or as stand alone ornaments in their own right. It bring us a good DIY idea to add buttons onto crochet flowers (we have featured some crochet flowers that you can check them out). Get the tutorial via the link here: Mini Hoop Flower, and Easy Peasy Crochet Flowers by Penny Peberdy.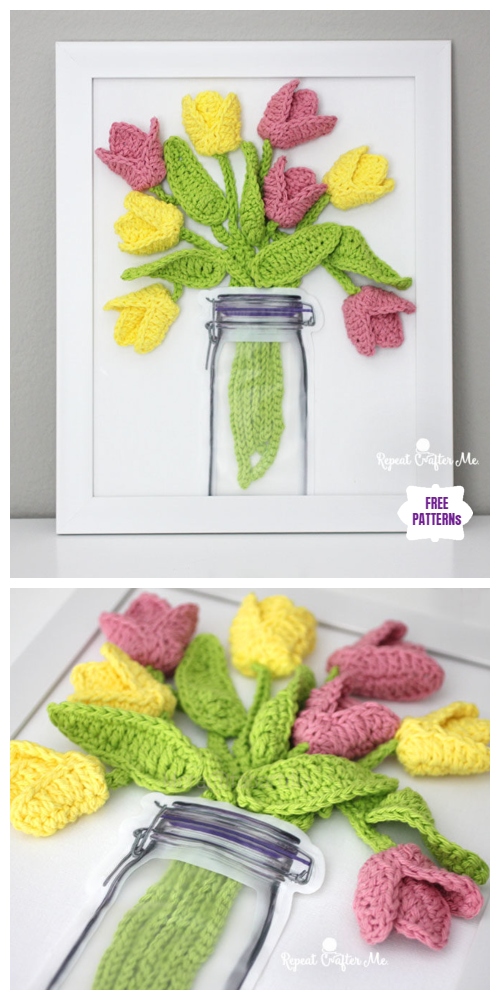 Do you wanna try to crochet with button directly, they are cute and fun, too.