After the New Year, and I feel like to crochet something bright though it's still chilly here in CA. We have some crochet flowers free patterns featured on our site (oh, I love these flowers since I am new on hooks) and today I would love to share and crochet some delightful spring flowers with you. As you can see below, these are one of the most originally designed spring flowers probably you have ever made. So, if you wish to crochet at least one of them follow the link below to get all the free patterns. Make your spring time more pleasant and cheerful with these adorable flowers.
You may love more: Flower Blossom Wall Art Canvas Free Crochet Patterns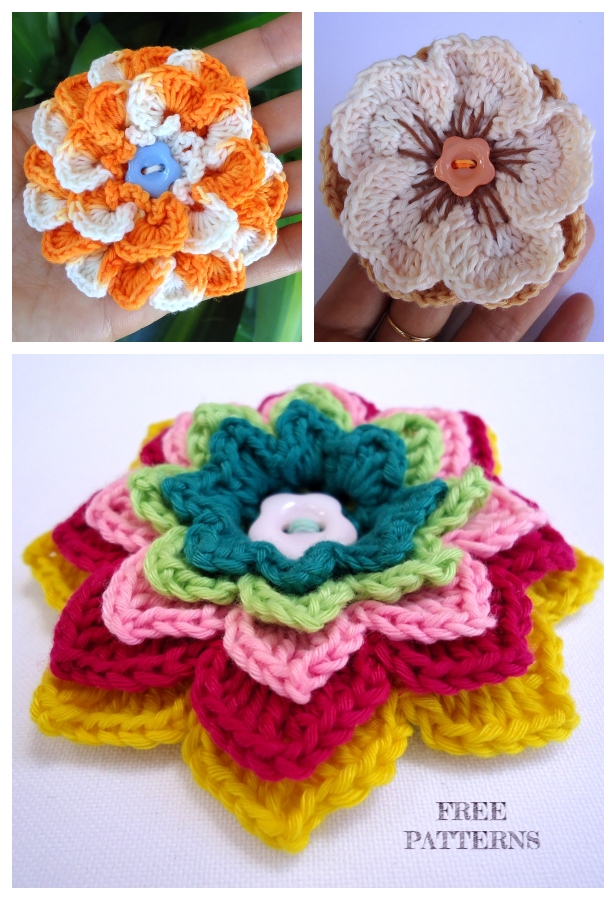 Head over to love stitches for free patterns of these fabulous Crochet Spring Flowers.
Crochet flowers can easily assembled into flower bouquet, stitch on to sweaters or cardigans as we have crochet free patterns or just sew onto fabric outwear, jeans. And best of all, add textured or colors fabric and frame them into Spring wall decoration.
My picots has a fabulous pattern of Crochet Flower Bouquet to get you started with these ideas, click through and learn how to craft your own via the link here: Crochet Flower Bouquet Diagram + step by step instructions.