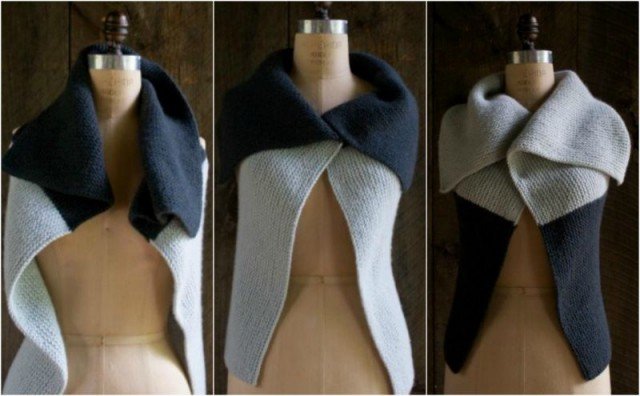 Love, Love, Love, I am totally falling love with this super chic, fabulous sideways vest at first sight. Laura from Purl Solo shared with us the gorgeous knitting garter vest with patterns FREE, thanks Laura, not only for the free garter stitch pattern, but for the way to make a simple but spectacular fashionable top by lever up the knit blanket into a LUX garment.
As Laura said: the Sideways Garter Vest is designed for effortless versatility.  You can wear it longer in the torso and shorter at the collar, or flip it upside down for a more generous collar and cropped body. Love the idea, again. I just cannot wait to make my 1st work now, and in my favorite color -white and black, too, for a fashionable Spring.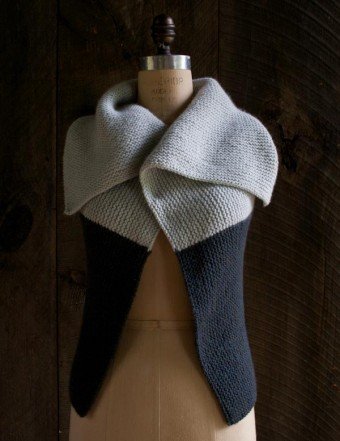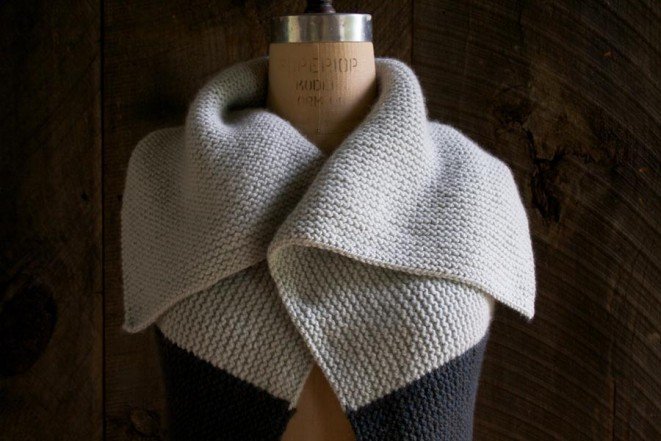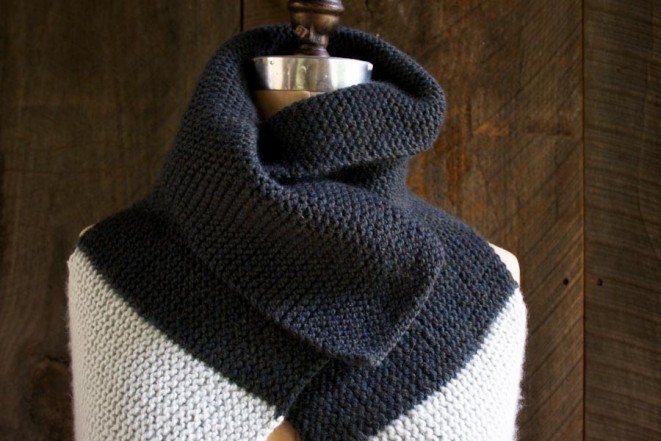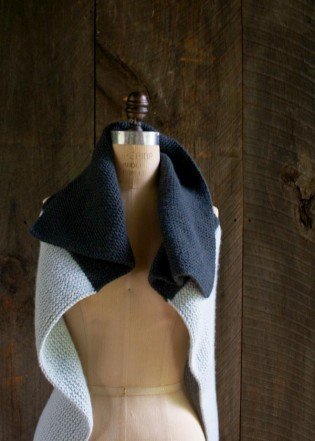 Laura also shared with us the technique on how to join these two pieces together on her blog, let's follow her up together how she made it:
The Knit Cowl Vest is another versatile accessory that you won't miss.