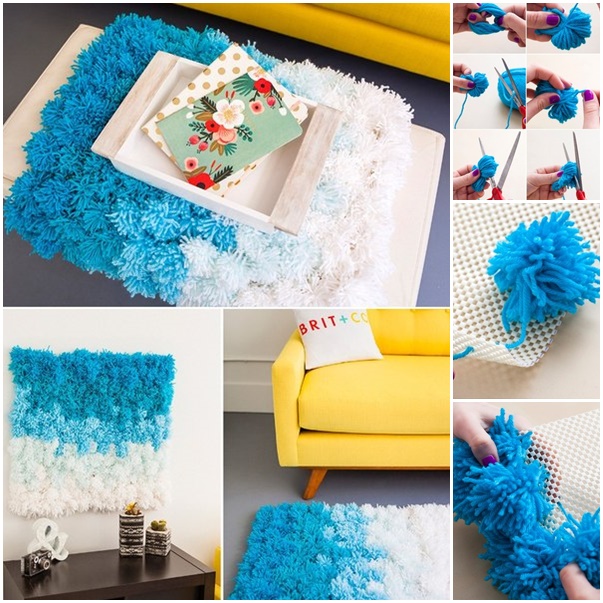 We have seen many project with Pom Poms, it's really fun. Now we are going to make some useful creations for home decor. It is a 3-in-1 DIY projects as rugs, wall hangings, and table cover. This project is very functional and just needs some time,but really interesting.
Here is an great idea I came cross to make pom poms in an faster way. Wish it helps on making the rugs.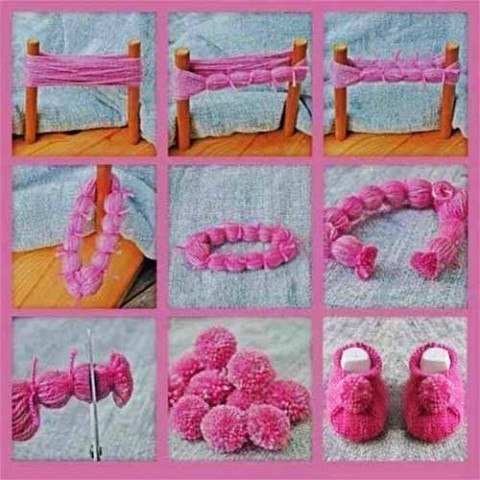 Materials:
about 10 spools of yarn (image above uses shades of blue to create an ombre pattern).
Rug Pad
Tools:
To learn the details, check it here.