Decorate your Christmas tree with not only with baubles, but you can also handcraft some with your own hands. I have shared some crochet Christmas ornament free patterns that you can take a glance and get inspired. I do recommend the DIY Christmas Bauble Wreath and the Handprint Christmas Ornaments tutorials, they are easily to customize and good to get kids involved. And this Christmas Tree shaped Ornament is so fun to crochet by crochet two tree motives together, which means you can use the single one as ornament directly or as coaster or bunting. Quite easy for beginners to try.
You may love: Crochet Christmas Bauble Ornament Free Crochet Patterns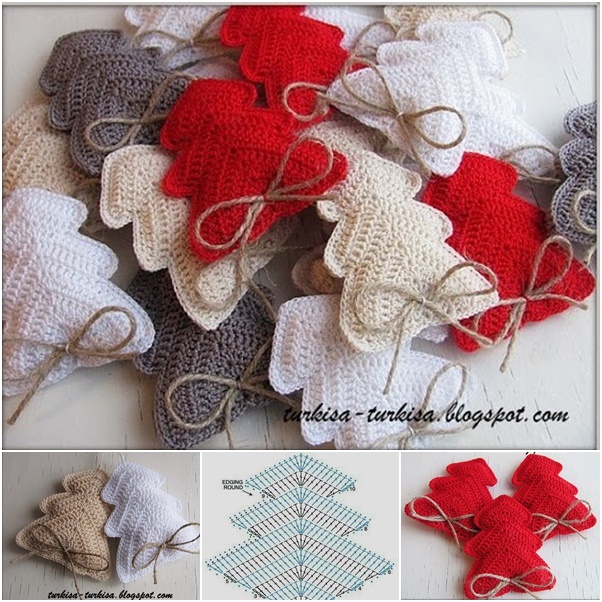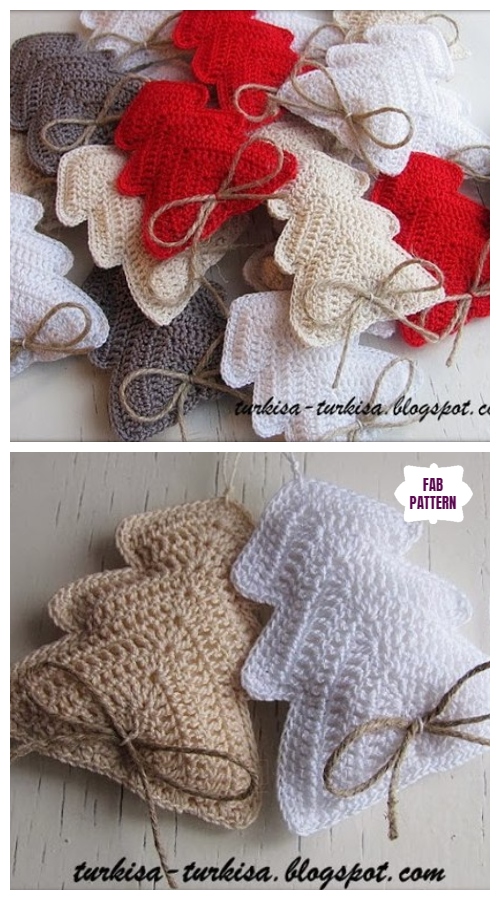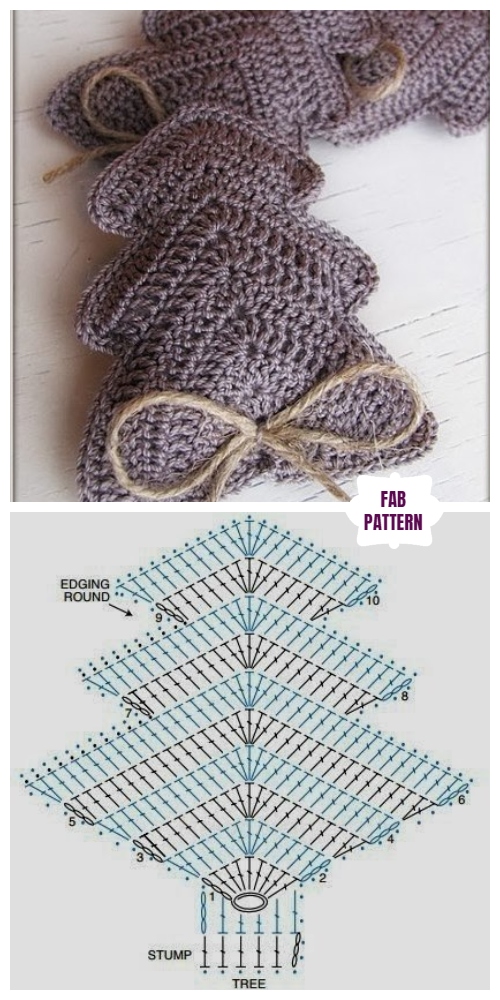 Luckily Angelina from craftsyamore decode the pattern in English so we can follow to create our own.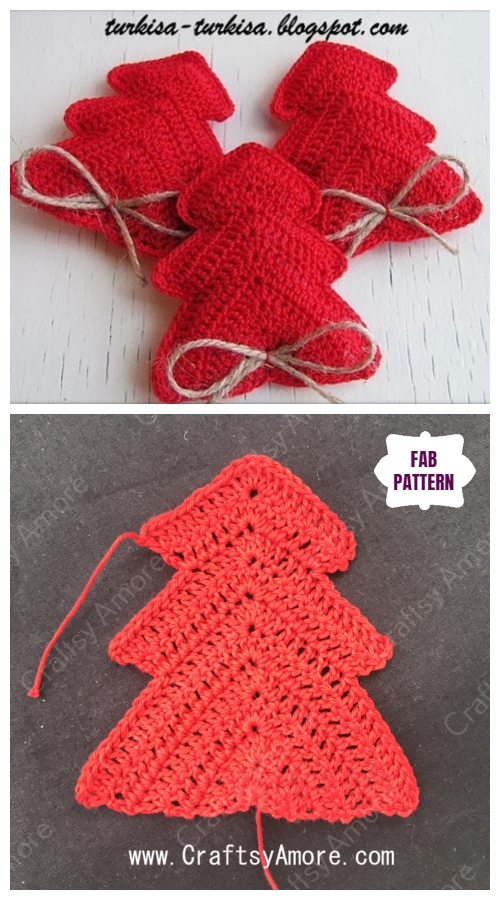 Get the free pattern via the link: