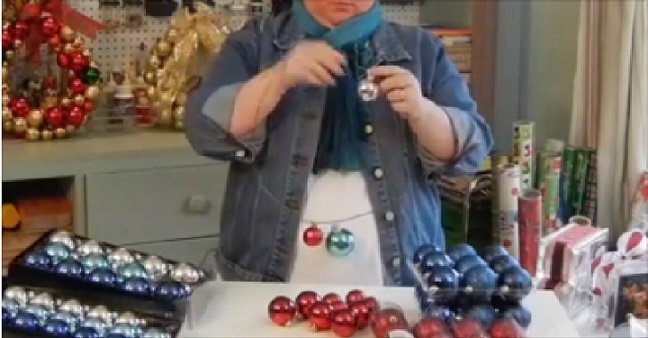 Wreath
is almost a must have for Christmas decoration no matter for indoor or on the front door. Historically they have been made of evergreens, to symbolize strength, but these days they can be made of anything and still symbolize the Christmas spirit!
Here is step by step photo tutorial: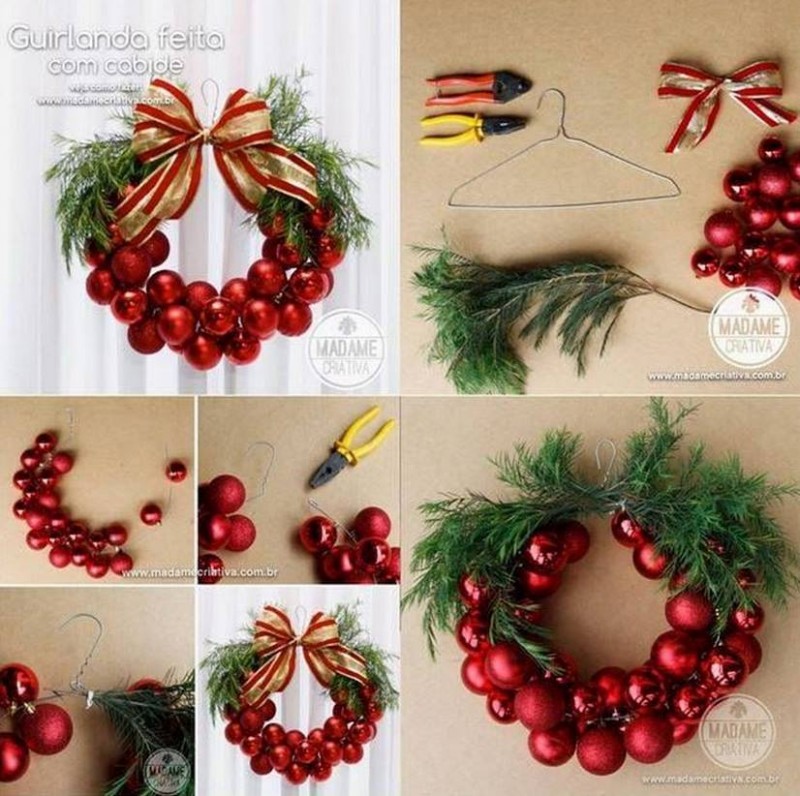 You'll don't have to spend much money on Christmas wreath now, 'cause you can make this beautiful festive DIY Christmas Bauble Wreath with Christmas Balls on wire hanger! It's so simple to make and you can add green leaves and Cinnamon stick, ribbons for better effect.
Supplies you may need:
1 wire hanger

Christmas balls

Cutting pliers (optional)

Joint Pliers

Ribbon bow

Foliage or garland Christmas
Check out the translated English tutorial via the link: