Buttons are not just for keep your closed. It can be magically turned into fascinating wall art with your imagination and creativity. Such as the button tree Ms Amanda has created with these small buttons over the pre-painted canvas. They look just fabulous hanging on the empty wall. Amanda used colorful spray paints to treat the blank canvas first. I may go try watercolor with kids, which will be easier.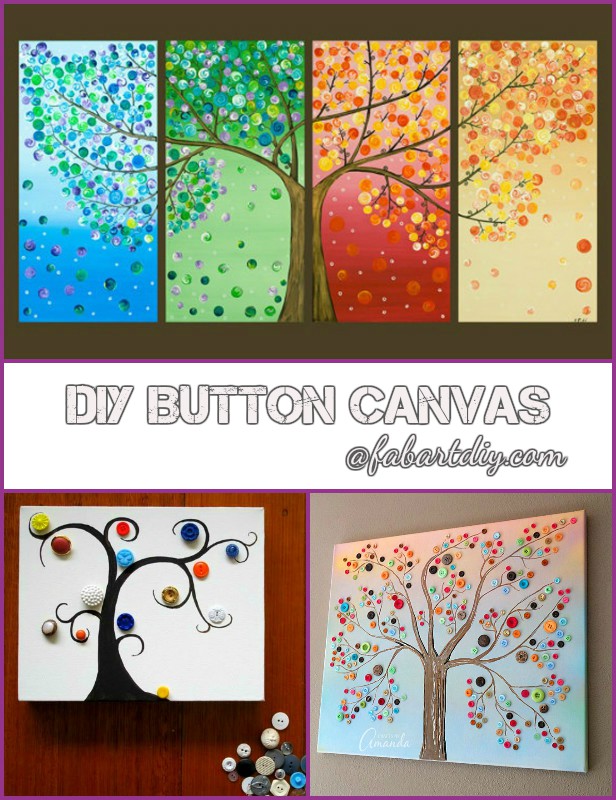 Supplies you will need:
Canvas
pastel colored spray paints
pencil
dimensional paints
colored buttons
glue
Directions:
Slightly apply pastel colored spray paints on your canvas. Make sure don't put too much of the pastel spray paint. Let the paint dry in about an hour.
Sketch a tree on the canvas as guide when creating the project.
Fill in the tree with brown metallic finish paint.
Add dimension to the tree with dimensional paints.
When the paints are dry, add buttons (better arrange the buttons before using glue).

Image: OBN; Credit: Crafts By Amanda
For more details of the instructions, you can check the link here: Crafts by amanda – Vibrant Button Tree on Canvas.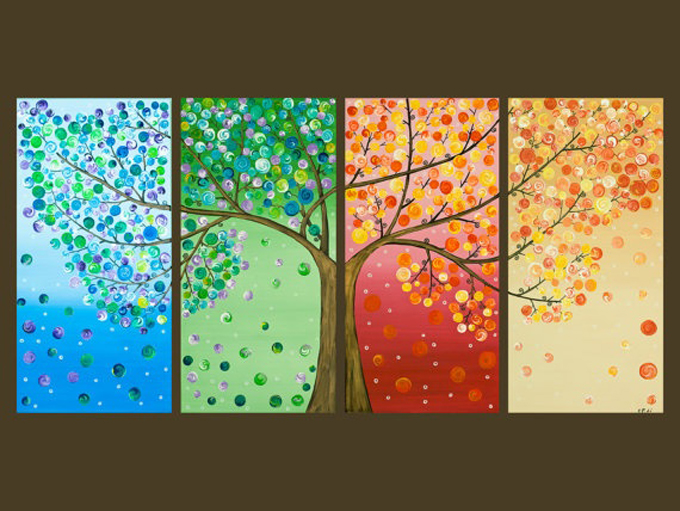 Amanda even separate the canvas to make a four season button canvas, too. You can see all the supplies and steps on her blog here: 4 season button tree canvas.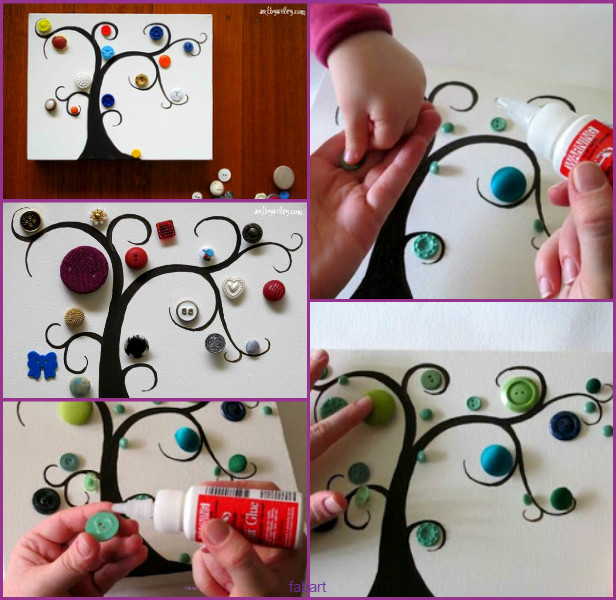 If you happen to have random buttons, you can combine the color in same tone, make vintage ones with fabric button, be sure to add gloss after you mod podged the buttons on canvas, Jodi Wiley Sketches covers all her creations with her little daughter with the tutorial here.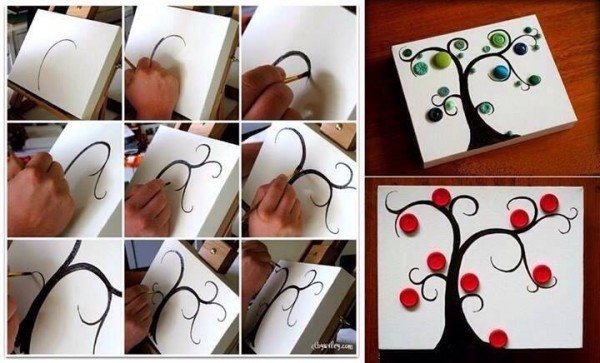 Here are more DIY Canvas Wall Art Ideas you can try: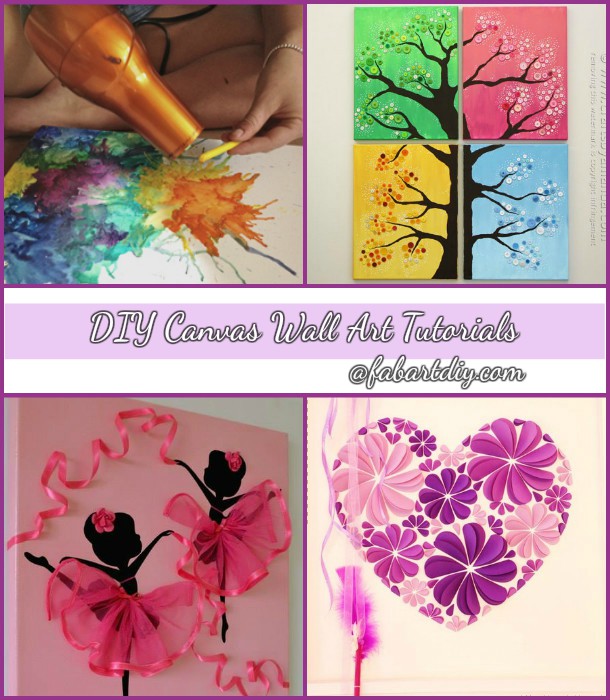 Crochet Button Flower Wall Art