Glad you are back to fabartdiy. Sorry for long not to see new ideas here. Now you ladies can have time and craft something new for your home, since kids are now back to school and you finally have time to keep your hands busy no matter for your home, family or your hobby. We gonna share some interesting ways to dress up our empty wall (or just simply change the wall decorations that has been there for years), all with blank canvas you can get from craft store (Michael has some back to school deals now). Drawings, Buttons, ribbons, paints are common materials you can create on wall, but do you know you can create far more artistic works that you have done before. Do you want to try the canvas art that you want to get your kids or even your little toddlers can involve?  Believe that they are so many talented people around us to share new ideas, and here we put together this selection of handmade art ideas for your next project.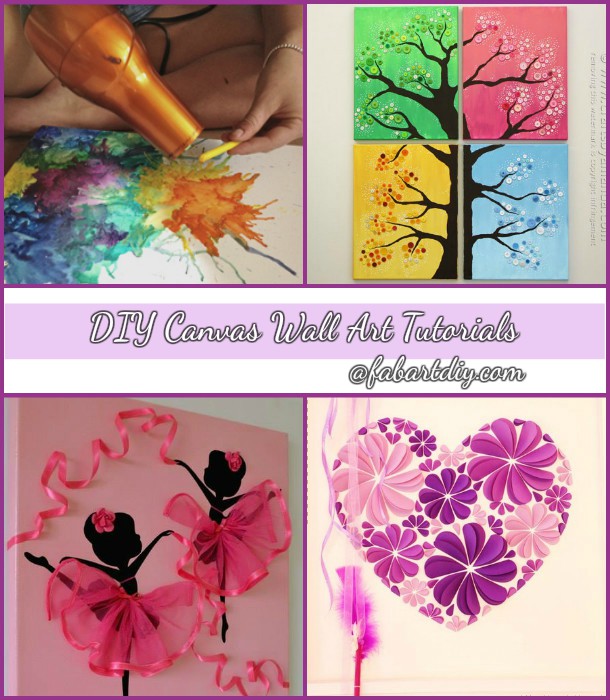 Paint Splatter
You can make this artistic abstract canvas by splattering over the canvas, guess your kids may love to join but don't get too messy, spray paints work better on this project, the canvas prints d2u has the beautiful matt splatter canvas which will cost you over 30 Euro, but now you can copycat yours with a set of paint spray, and you can even get your little hands busy with their crayons for this fun crayon art by artistic junk.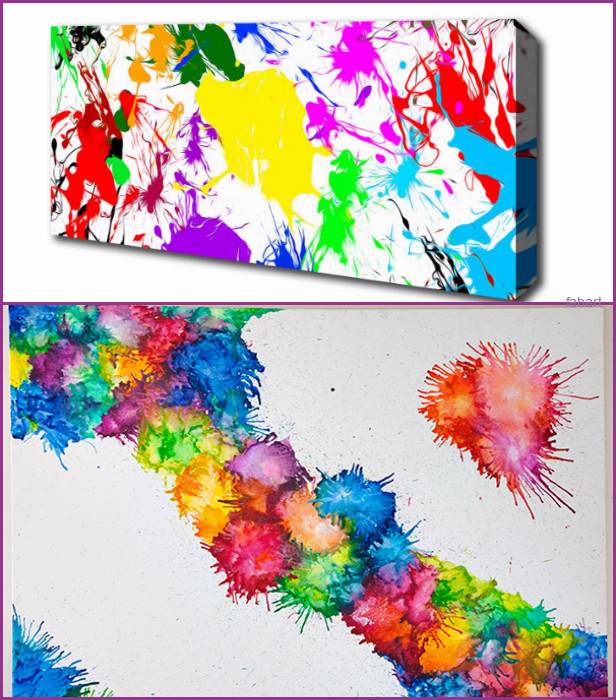 Tutorial: artisticjunkie.com
Heart Paper Flower Canvas
The magic shape of heart can be arranged into pretty flowers, cut different sizes of paper hearts, fold in half and glue them on a bigger heart base, just fabulous for a heart-warming gift for Valentine or your beloved ones. You can get the whole collection and tutorial here.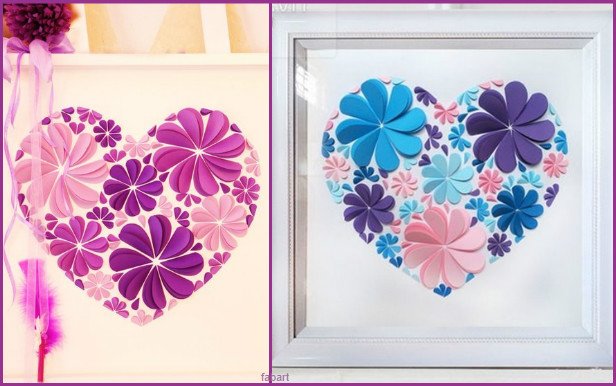 Heart Flower Art Canvas Tutorial 
Button Canvas
You can create pretty canvas with buttons, too. Draw the truck and decorate with colorful buttons of different sizes on one canvas or 4 separate ones to create four season effects. And watch your tree grow on your walls, see the tutorials here.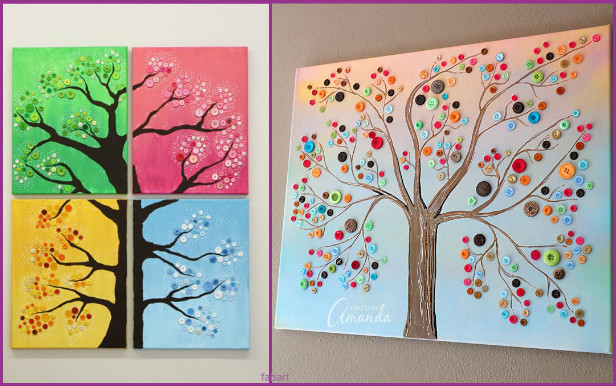 Doily Canvas
You can create pretty spray painted canvas with the doily pattern you adore. Choose an blank canvas, leave it white or paint a color base, place the doily you love or you crochet and spray paint over with another color, easy and simply adorable. see ow you can make it here.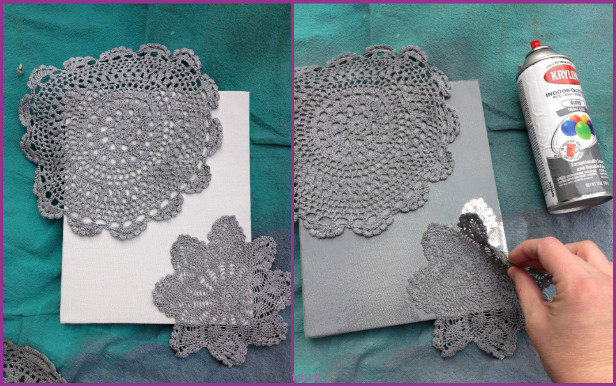 Tutorial via Shealynnbenner.com
Tutu Ballerina Canvas
Your angels, little or teen will love this ballerina canvas for their bedroom. Girls who loves dances cannot resist them, I bet. They are so pretty, and you can make with lace ribbons as the skirts, dancing ribbon as well as the head flowers. See the collection we have here.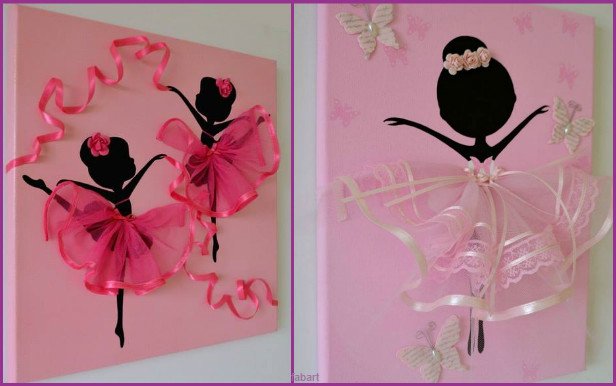 Tree Branch Paint Flower Art
Feel not crafty enough? Try to find unique tree branches or flowers from your garden, and use them as template to create your arts. Go go the step-by-step instructions from simply real moms HERE.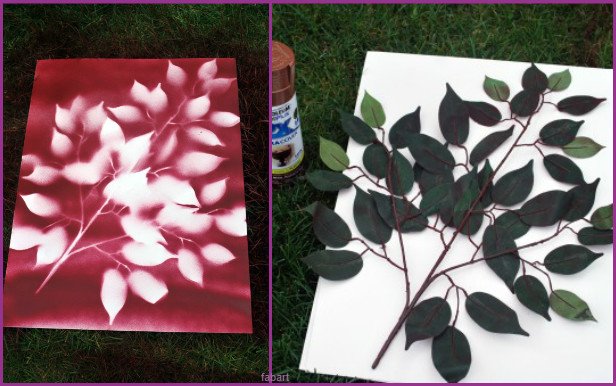 Tutorial via:  simplyrealmoms.com