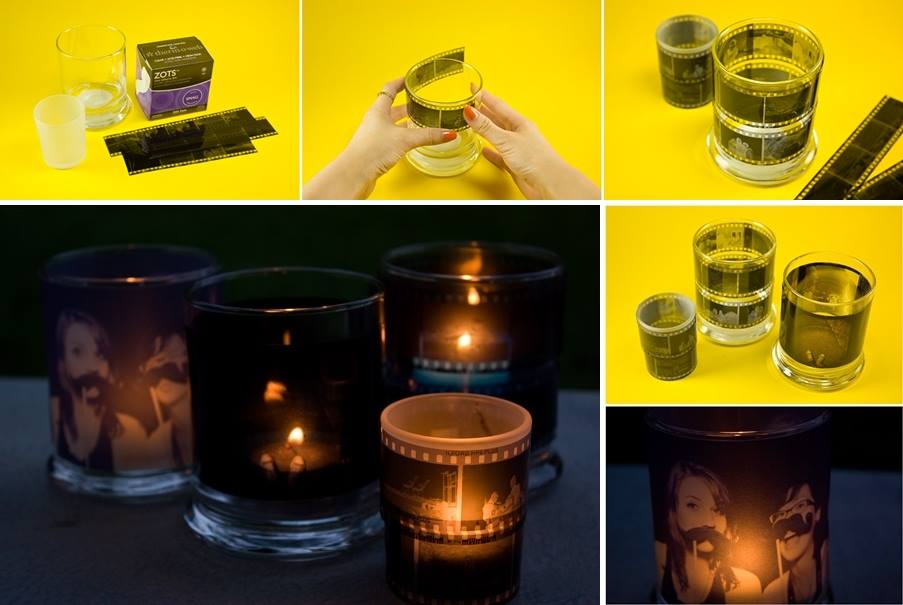 If you were looking for a creative way to decorate your room, then you're in luck to be through with this easy and romantic DIY project, it will remind all your old memories~
Supplies you will need:
any kind of photo negatives;
a glass candle holder;
double-sided tape or glue dots;
Directions:
Use the negatives for measuring the candle holder. (you can print out some photos on transparencies or on vellum that fits the candle holders as alternative)
Wrap it around the glass in order to see how many frames you will need in the negative roll to complete fill the entire area of the holder.
Apply tape or glue dots to both ends of the negative piece or pieces. Stick as many as you need on the candle holder to cover it from top to bottom.
Place a candle in it, light up and admire its beauty.
image: goodhomedesign
You can read more form content.photojojo.com