Here is a super easy and inexpensive way to make Christmas Ornaments a bit more fun – making cure Ninja turtle ornaments to make your teenagers and kids get involved, most of these supplies can be purchased at Dollar Tree, or Walmart. And it is so awesome to spend hours with kids to make and add real character to cartoon holiday decorations. Whip up some last-minute DIY ninja turtle ornaments with this fun tutorial from Dollar Store Crafts!
They're cheap and easy to make, all you need is four green ball ornaments (or green spray paint if you can't find the right colored ornament!), ribbon (red, orange, purple, blue),glue and googly eyes. Check out the tutorial from the crafty chicks via the link: DIY Ninjia Turtle Ornament.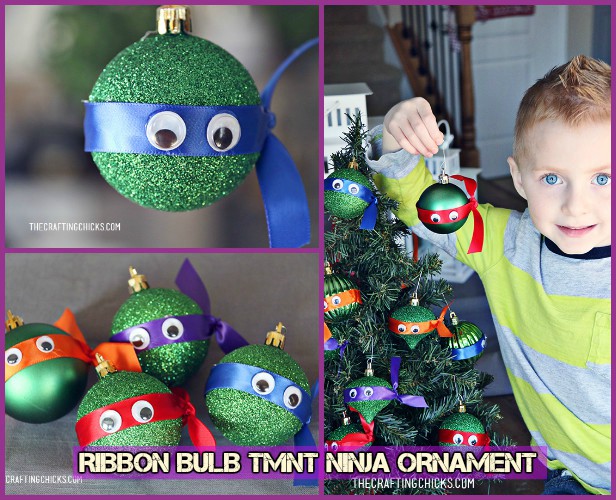 Jen on jvkom blog is clever to add green glitter or green stuffing inside glass or transparent ornament to make them green, see how she does on her blog: DIY NINJA TURTLE ORNAMENTS.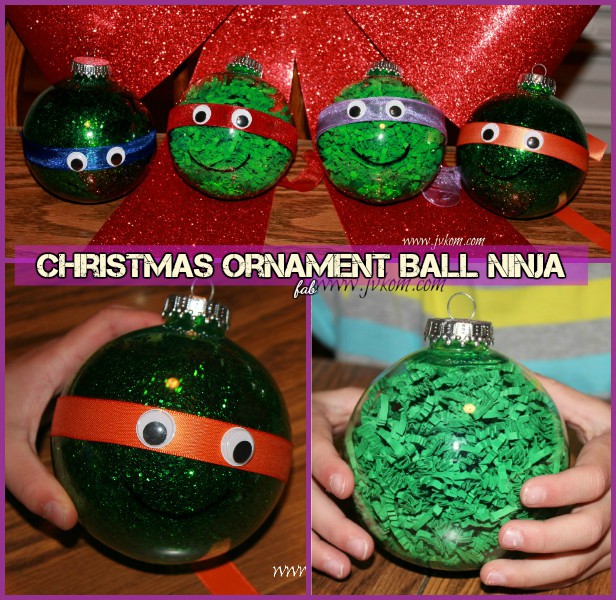 You can use blue bulb ornament and a piece of felt stripe to make an easy ninja ornament, Becky on yourmodernfamily blog shares this easy tutorial here: teenage mutant ninja turtle ornament.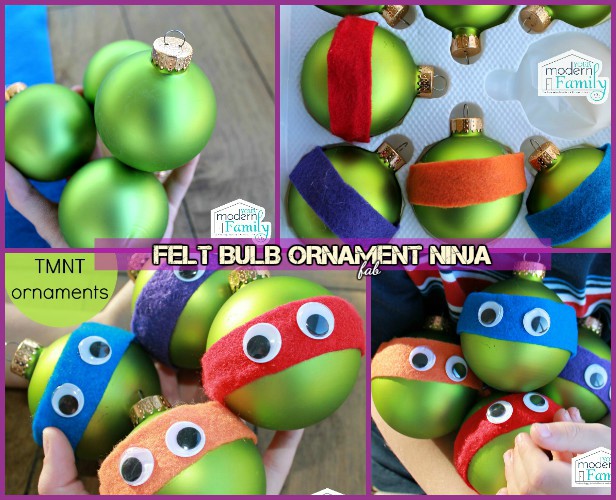 Or you want to paint the bulb yourself? Leandrea Voskanian on  couponsaregreat.net shares her Teenage Mutant Ninja Turtles Ornaments here: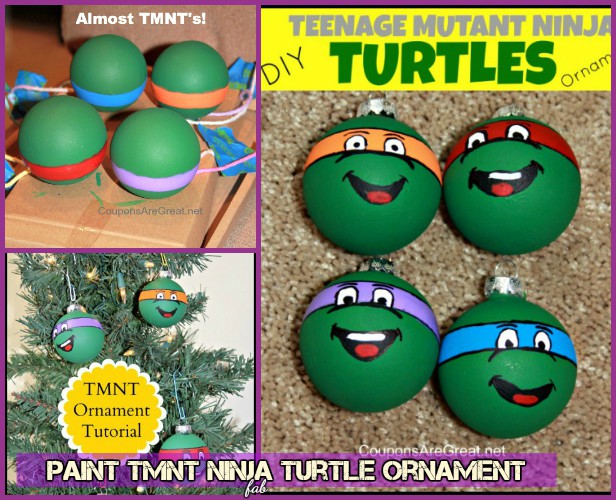 Don't stick to round ornament, change to use any material such as the paper roll, paint them blue and wrap with felt, Jackie on happyhooligans changes this way to use paper roll which cost nothing, go get the tutorial here: TEENAGE MUTANT NINJA TURTLE ORNAMENTS.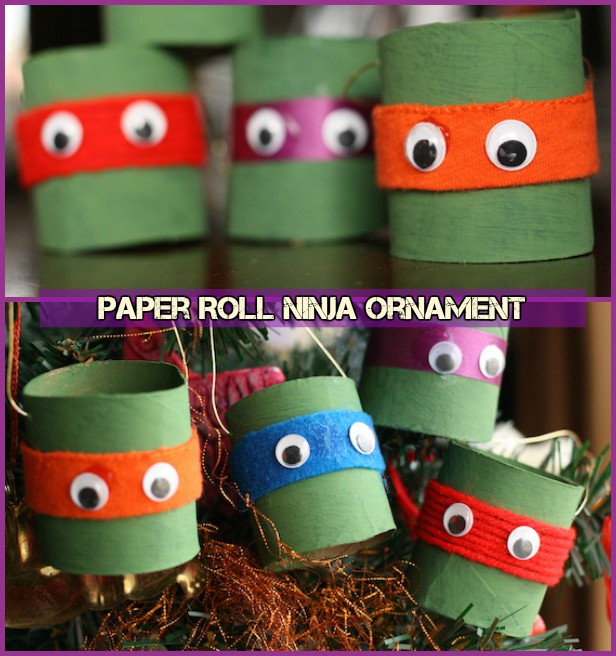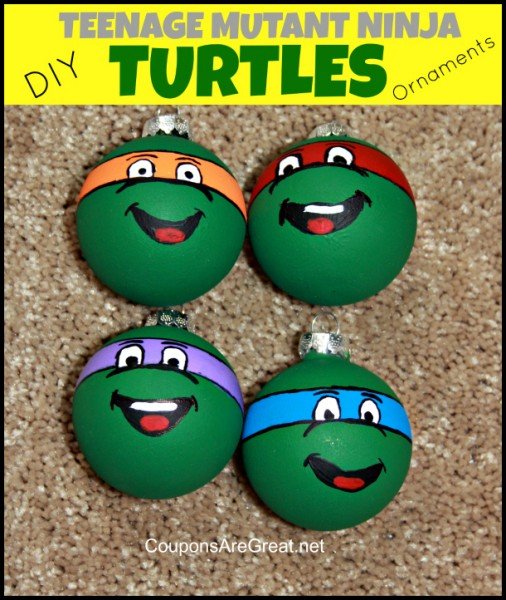 Here is a video tutorial via Deal Searching Mama