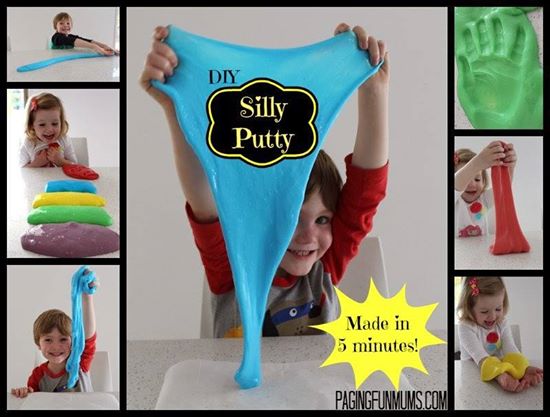 Silly Putty is a very unique substance that kids love! It stretches without breaking, yet it can be "snapped off" cleanly. It bounces higher than a rubber ball. It floats if you shape it. Nothing else is Silly Putty! The "nutty putty" is passed around to family and friends and even taken to parties to be dropped, stretched, and molded to the delight of many. kids could spend hours using the putty to copy images from comics and then distort the images by bending and stretching. Now make it yourself with kids and start play with the simple gob of goo together. Having fun there.
Supplies you may need:
I bottle of Elmers Glue (118ml)
118 ml of water
1/2 teaspoon of Borax
1/4 cup hot water
Food colouring
Read more from paging fun mums:
Here is a video on making the Slime without Borax:
Do you have any 'Frozen' fans in your house? They'll love to play with this amazing Frozen Silly Putty. It's fun and magical and sure to bring hours of enjoyment!