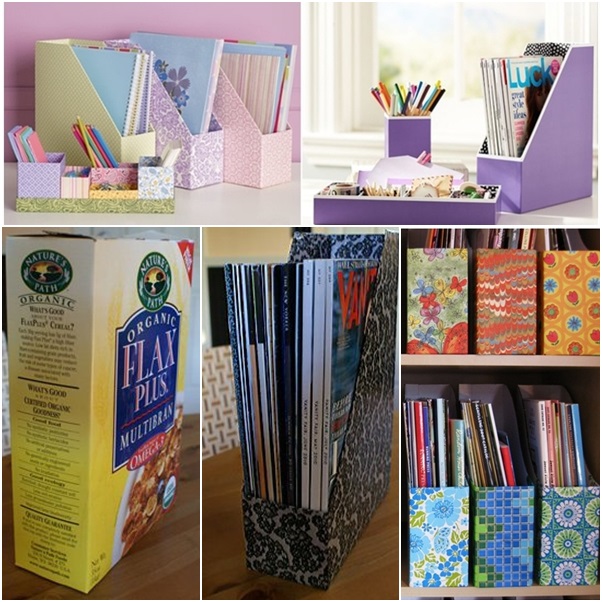 If you need an idea to organize your magazines, books and files then turn all those cereal boxes into wonderful organizers that you usually throw away in trash. You can also use these organizers for your bookshelf. Wish you an enjoyable crafting time!
Image via: apartmenttherapy, pinterest
Materials:
Empty cereal box
ruler
pen
scissors
decorative paper or fabric
mod podge
Directions
1. Eat a large box of cereal.
2. With a ruler, measure and mark a diagonal line on the front and back of the box. Also mark a line on the side of the box connecting the two diagonal lines. A clear craft ruler is a great tool for this step.
3. Cut off the top and the area you marked on the box in step #2.
4. Cover the magazine file with paper.
5. After the mod podge has dried, fill your new file box with magazines!