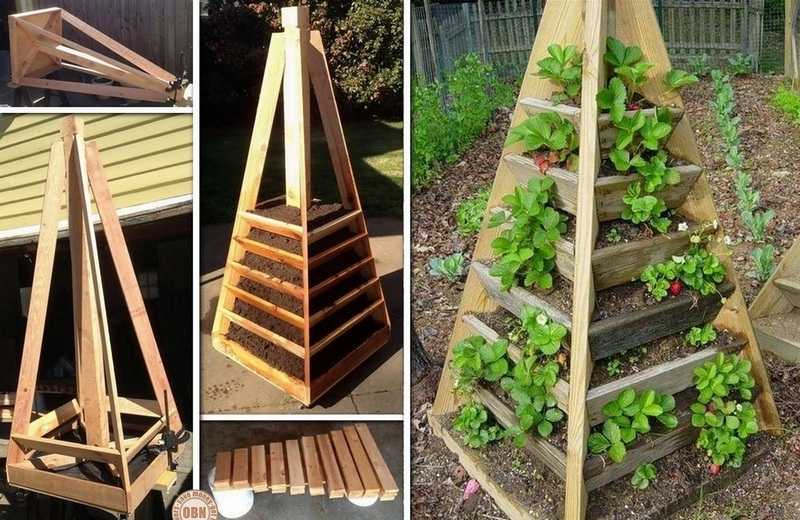 The price of real estate is rocketing in CA, and the garden space is getting smaller and smaller, do you agree that the lot size is almost half of the ones before 80's? And always feel that there is little space for growing fresh veggies or herbs or other gardening yourself ? Here is the perfect solution for you: if you can't go laterally, then go vertically. And I love that it's easy to cover even in cold days!! Enjoy!
Get the full detailed tutorial with dimensions via the link:
If you are not seasoned on woodworking or just want to get a pyramid tower planter directly, check out this garden tower on wheels: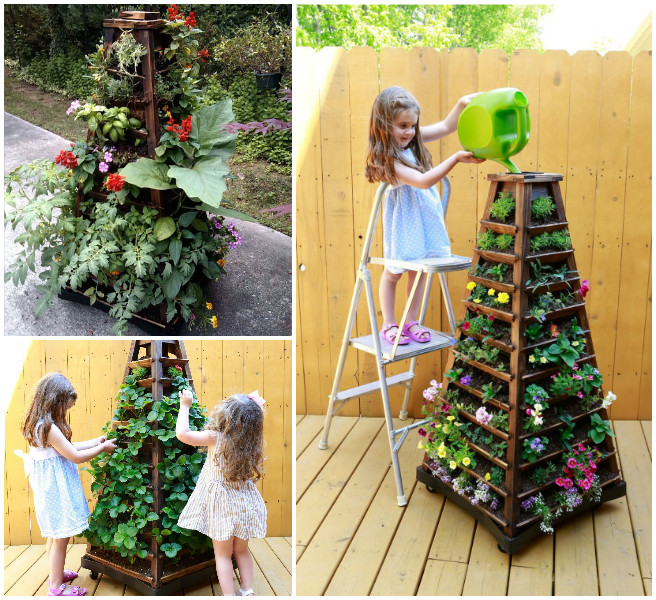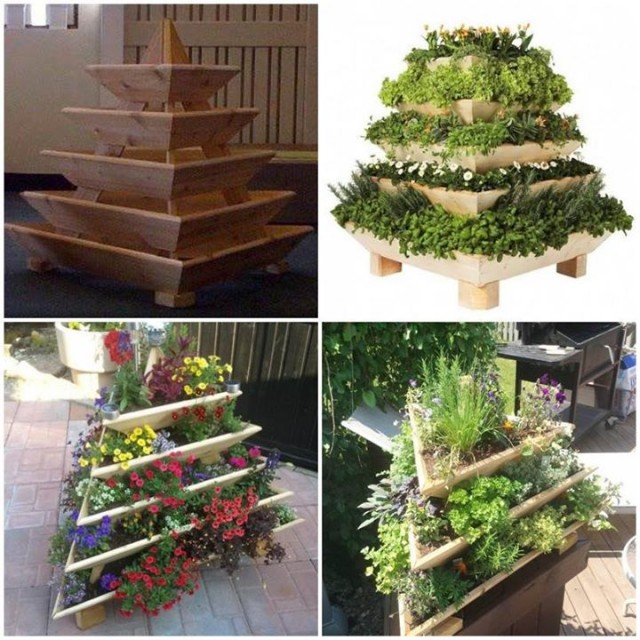 This Triolife Plant Pyramid allows you to plant any type of garden in a small space by growing vertically! It is very practical for urban or city gardening. Its patented design allows your garden's root system to take advantage of a large soil volume to ensure maximum growth for all of your plants. Plus when you point one corner of your Triolife Plant Pyramid north it will ensure all sides get sun. You can build them yourself with the DIY inspiration above or get them via the link:

Look at this handy simple project which makes the plant pyramid easier. It has a slot-based system as its core. You only have to make a few cuts from and into the pieces of a pallet and then just arrange your planks and plants to make your space saving vertical garden.
Get the full tutorial from instructables: