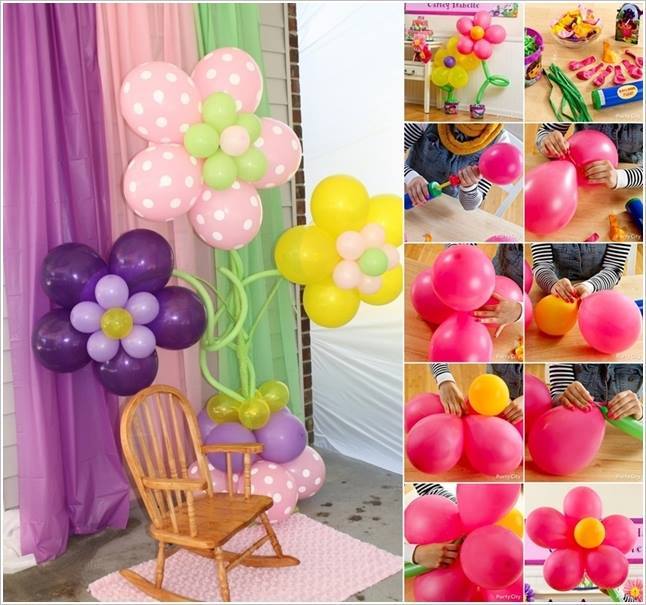 Flowers out of balloons are a regular thing to see at carefully thought events. They are so easy to make, a kid can pitch in to help with the preparations. All you need is some brightly colored balloons, rubber bands and a creative eye. Assemble a simple flower or try to make an intricate bouquet. They will look beautiful!
Materials you may need:
Other creative ideas on balloon arts, enjoy.