I have shared so many crochet projects featured for cold weather, the crochet cardigans and crochet rainbow cowls are just too fabulous to browse over and crochet for. These Crochet and Knitted Cowls are too cute and chic to protect you from cold this winter.  It range in sizes from baby to adult and can be made in your favorite colors. They also make fantastic handmade gifts! However, the instructional patterns are not free. Here is a great shop from Etsy that features some trendy knitting and crochet DIY patterns. Go check it out if you are interested. Or if you are a knitting or crochet master, you probably have an idea how to make them from the pictures.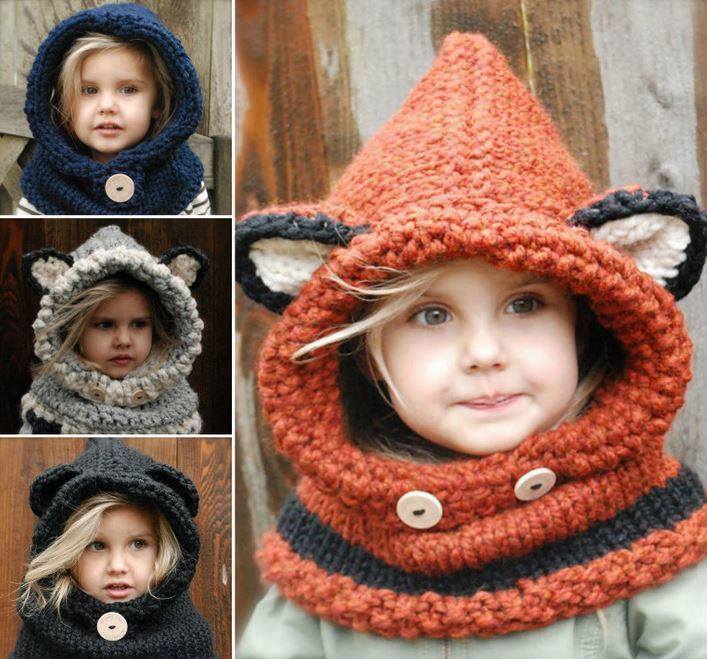 Image and Patterns:  Thevelvetacorn on Etsy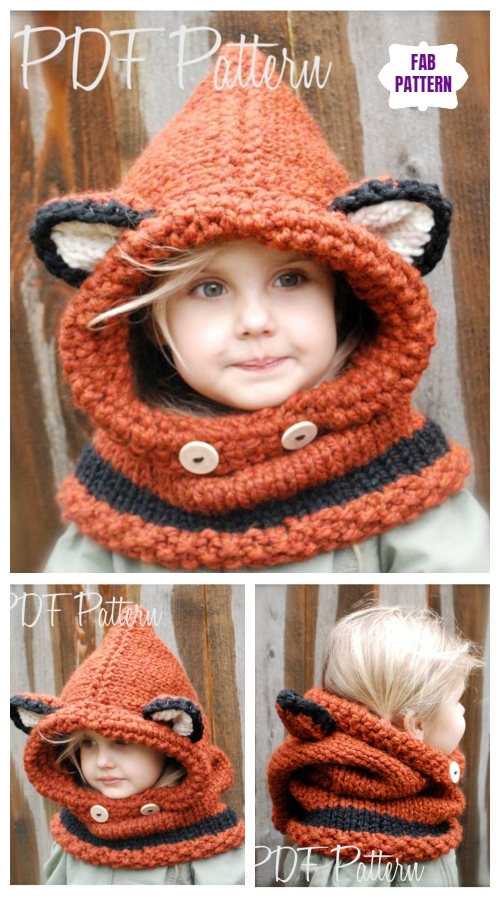 Image and Knit Patterns:  Thevelvetacorn on Etsy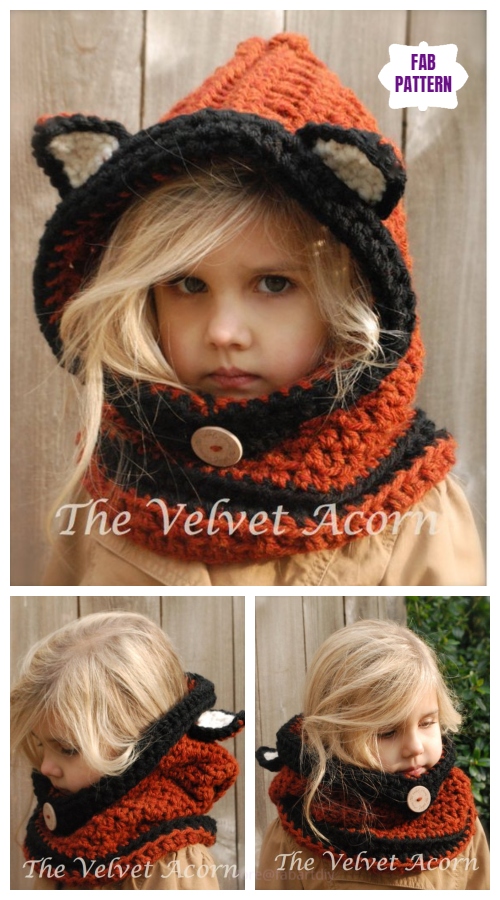 Image and Crochet Patterns:  Thevelvetacorn on Etsy 
Freebie Hooded Fox Cowl Free Pattern: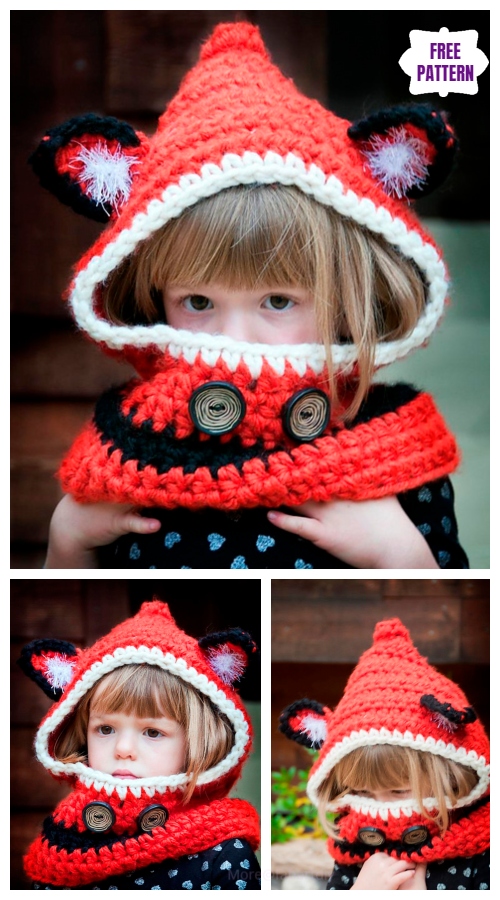 Nittin' Ninja shares a free version of crochet Hooded Fox Cowl with the Santa Red yarn for Christmas gifts. You can get the free pattern on her blog Here: Freebie Hooded Fox Cowl Pattern.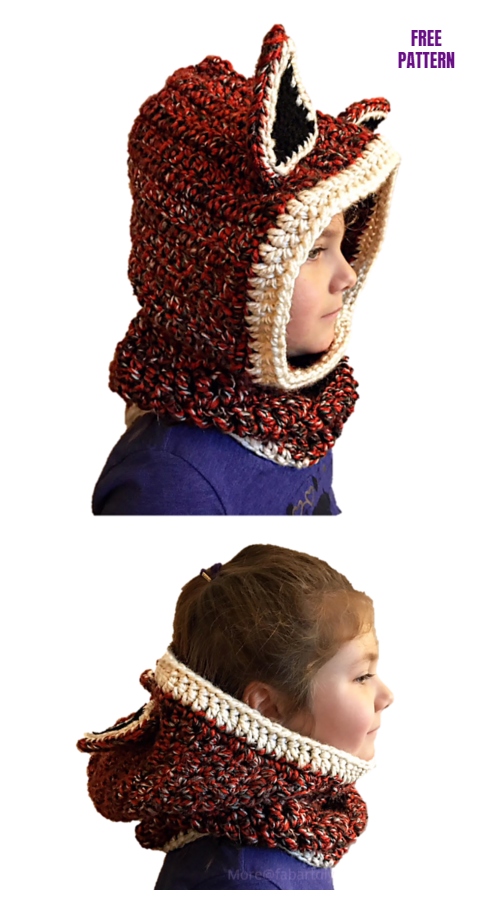 This cowl is not only adorable, it is also functional because it will keep your kiddos warm & snugly.  Grab the free pattern via the link: Hooded Fox Cowl by Melissa Hassler
Here is a great youtube video of Crochet Baby Scootie With Ears, perfect for us to follow.
And if you want to crochet for yourself, we are lucky that they are also a adult version available with free pattern Sarah Donawerth.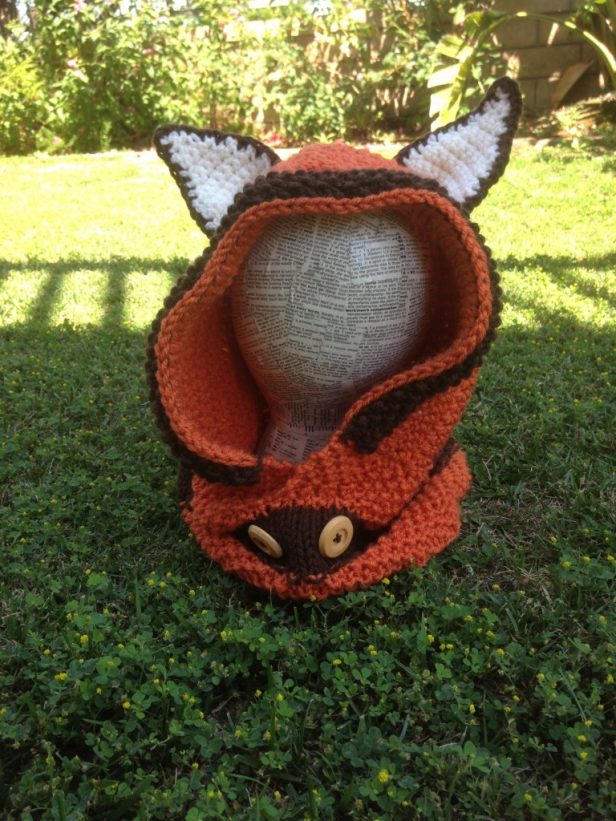 Free Pattern: Sarah Donawerth
The Hooded Crochet Cowl Scarfie Free Pattern is another perfect choice for you and kids, and turn on next page for video tutorial and more of adult versions.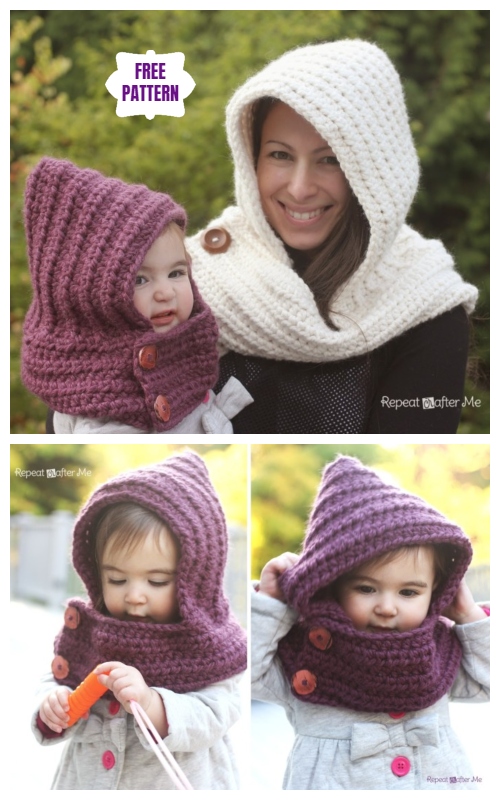 Hooded Crochet Cowl Scarfie free pattern