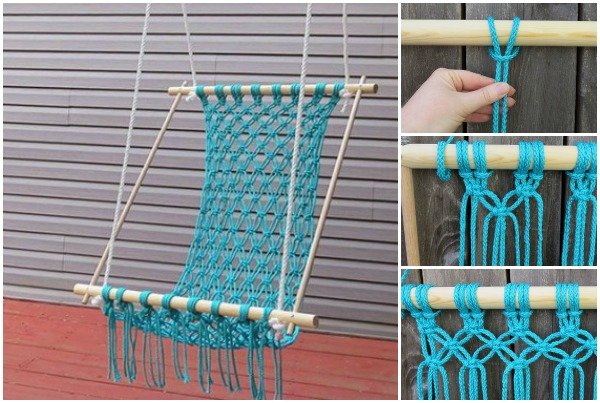 Summer is in the air and if you want to go crafty to make an amazing garden piece of furniture, you won't miss this fun and easy DIY craft project – Macrame Hammock chair swing. Angie Diersman, a very talented contributor on the 'e-How' blog, shows us how to make this hammock.
It's based on many simple knots. You just need to get a cord, follow Angie's tips and create not only the hammock chair, but hammock swing bed and more for outdoor and camp fun in Summer.
Check out the tutorial on the e-How!