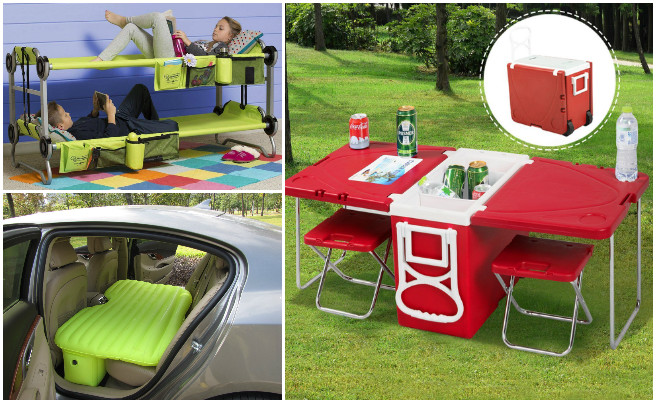 Summer vocation is just a couple of weeks away, it's time to go out for a family fun, what's your plan, are you going to fly somewhere out of the country by flight or want to go travel by renting a RV? Now you don't have to, if you are planning to rent a RV for over thousands of bucks for a week, then save them all and try to buy a tent, get prepared with all possible supplies and pack ready to go with your own car!
Having dinner can be relaxing as sitting around this table. The picnic table that has a built in cooler and comes with 2 chairs.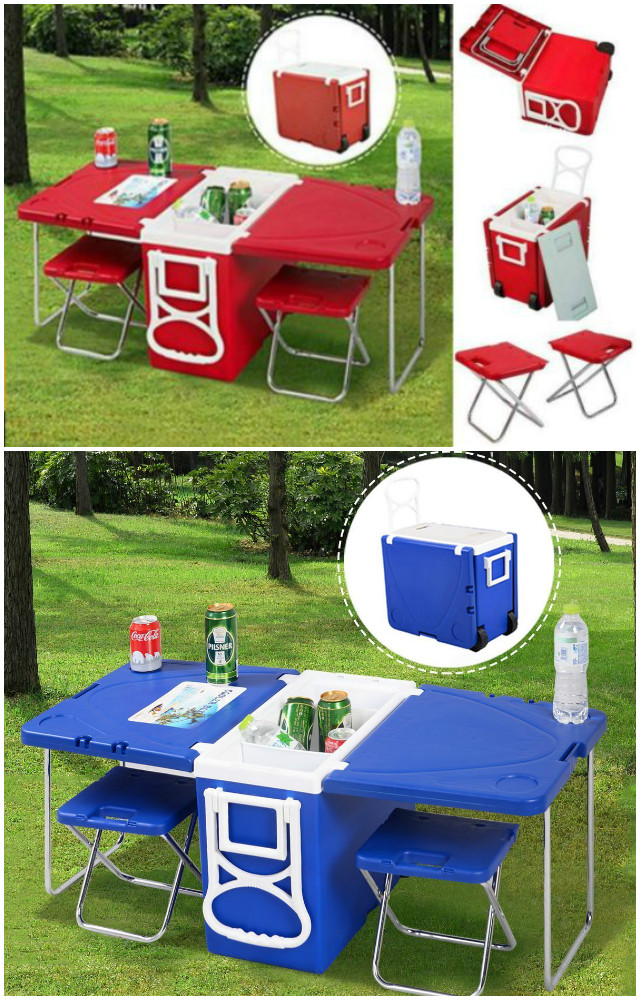 Now you can finally utilize your car space with this clever device. Turn your back seat into a super comfortable air bed and catch those ZZZ's.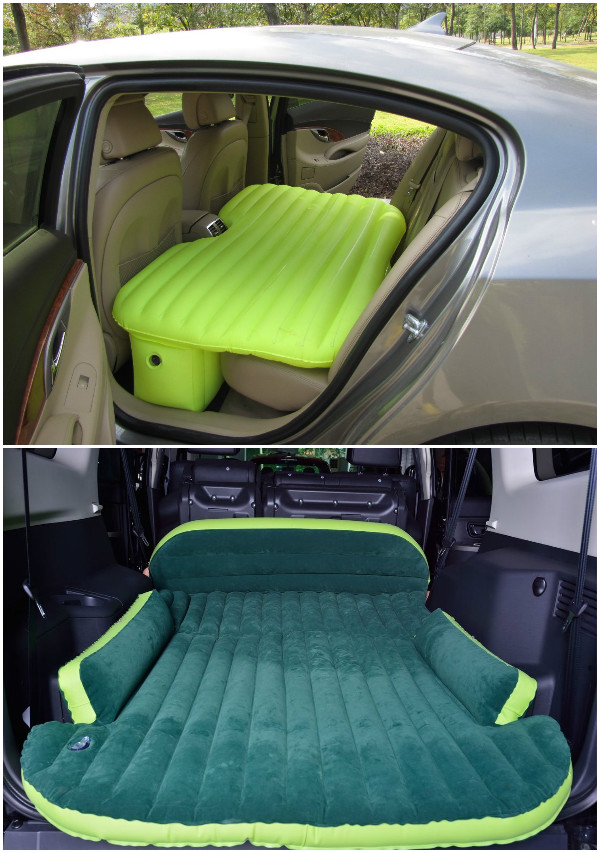 Repurpose a coffee can to hold and protect TP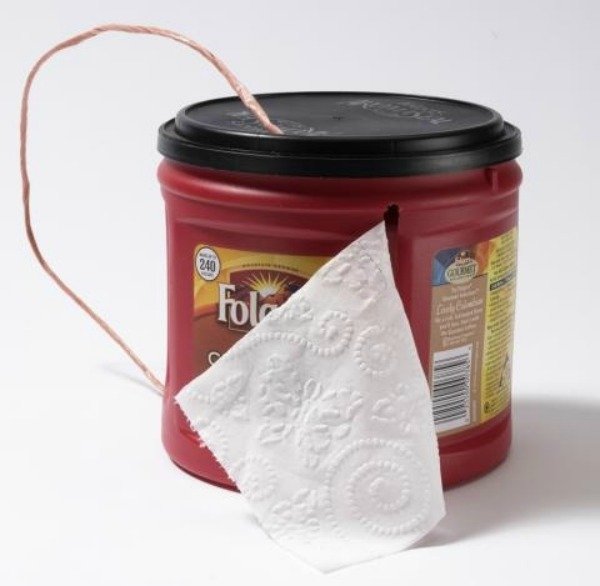 Your cellphone run out of battery, quite scary nowadays, but no problem with this multi-functional campstove, it can power most USB-chargeable devices including smartphones:
For 20 min. of charging with a strong fire gives you about 60 min. of talk time on most smartphones.

During a full burn, the CampStove can boil 1 liter of water in as little as 4 min. 30 sec.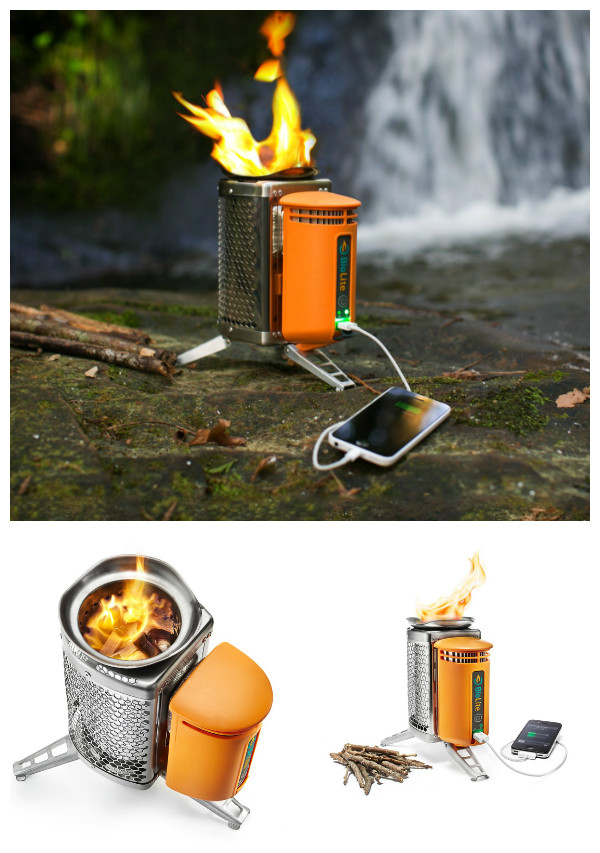 Stay away from the chill in the night. Set Up A Self Feeding Fire That Lasts Overnight