If you love photography, you may want something to protect your geeks or make your skills better! I shared some projects if you are crafty to protect your baby, the tutorial to Sew Camera Carrier,  the Crochet Camera buddy Free Patterns will make your photo baby more happier! Not all of us are pro's (despite what social media profiles will read), and not all of us can afford expensive lenses to make our photo's pop. But there are a number of cool camera hacks you can do on the cheap that will totally make your shots stand out and look unique. Some really nice looking photo effects don't even require Photoshop or other retouching skills – only some ordinary craft tools. Just like the  Simple Camera Trick Gives A Closer Look At The World, here is how you can easily make cool bokeh filters yourself, and leave your friends wondering how you managed to take such pictures! if you like photography, this will be a good craft to shoot your night light.
You may love: 18 DIY Camera Hacks For Better Flawless Pictures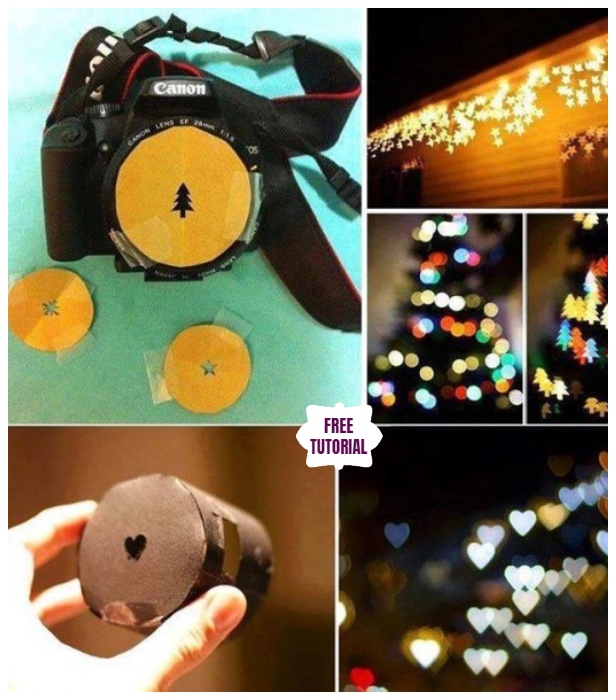 All supplies you'll need:
camera with a large aperture lens
a pair of scissors
tape
a sheet of cardstock or other thick paper.
After you cut out a circle the size of your lens, cut out a desirable shape in the middle and tape this to your lens. Now enjoy your photography fun~ Pin me for later.:)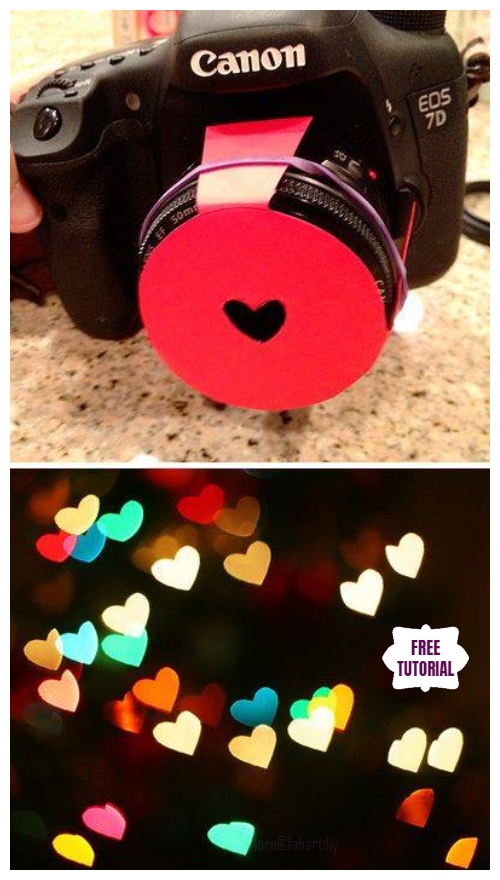 Here's the link to the tutorial…
Here is a video guide you will love to follow, and it's easy and kids friendly that you kids may want to help create their own design.
Video: Photo Tips Guide