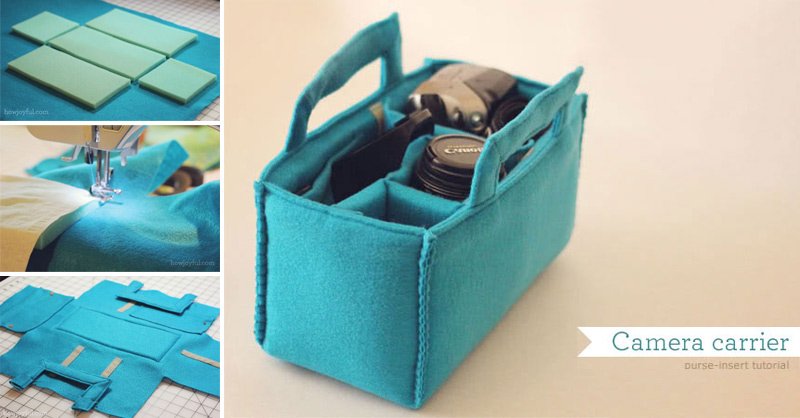 This DIY Camera Carrier is for all photography lovers who have different camera lenses but difficult to carry all of them during travel. We can add a shoulder strap and cover with this pattern by a designer Joy Kelley of How Joyful who made her Camera Carrier. The main advantage of this product is a flexible padded insert that can be adjusted depending on the gear you'd like to carry. It looks durable and more original than a regular camera bag.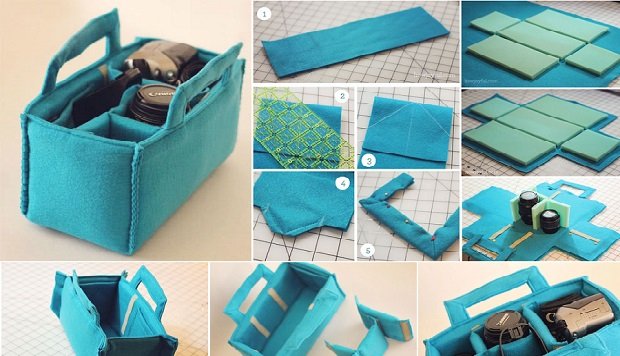 Add decorations or change the fabric to customize for you or make it as a special gift.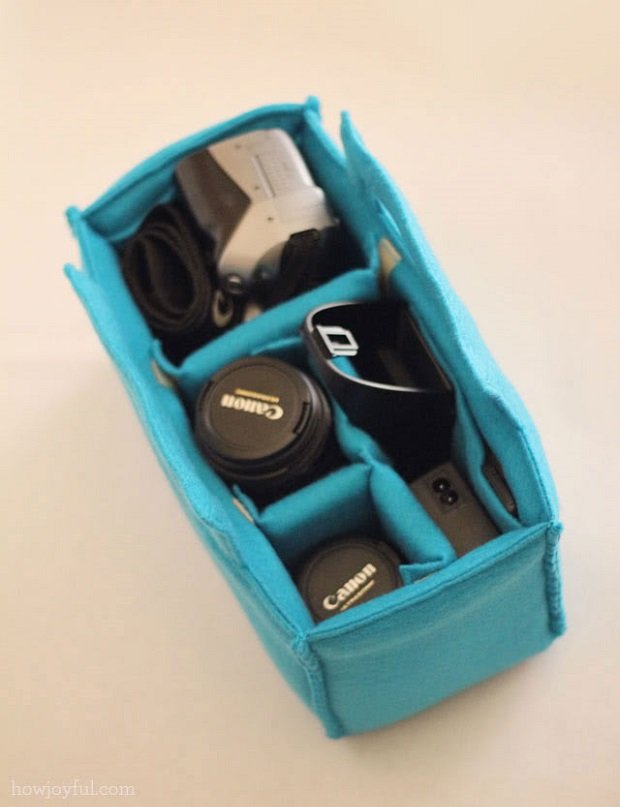 Check the tutorial on How Joyful.