Organization is a never ending topic for home owners, no matter your home is big or small. Turn your old kitchen stool into craft organizer in no time. I also shared some diferent ways to keep your house organized, and I do recommend DIY Organization Hacks to Use IKEA Spice Racks as well as Storage Cube Organizer Ideas To Declutter Your Home. Basically this DIY wrapping paper organizer was an old kitchen stool turned upside down. On the bottom of the seat part they added casters so that it could easily roll around. Inside of the stool they placed a bag made from fabric to hold all of the wrapping paper. Then they added some little S-hooks to the rungs of the stool to hold scissors in place. The idea was simply brilliant! BRILLIANT!
You may love: 20+ Clever DIY Ways to Organize Your Office In No Time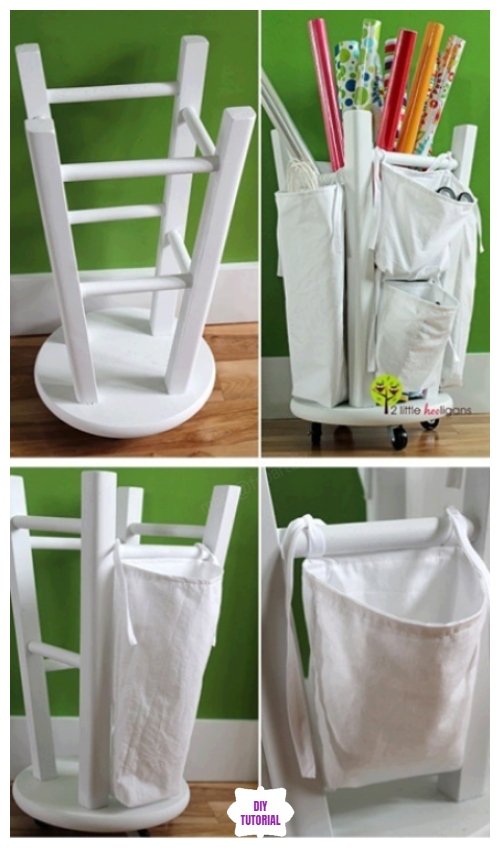 Materials you may need:
Kitchen stool. Keep your eyes open for one at the thrift store or yard sales.
Fabric: to make two larger bags and two smaller bags
4 Casters (bought from hardware store)
bias tape
Add fabric bag onto the stool, sew and tie the bag by measuring the right size to make them perfect looking.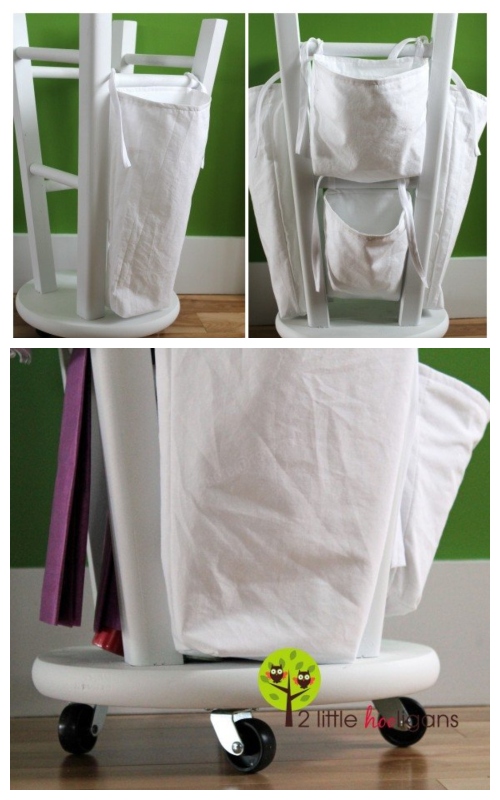 Then add casters to the top of stool, easy? Click the link here for more step by step tutorials: WRAPPING PAPER ORGANIZER TUTORIAL