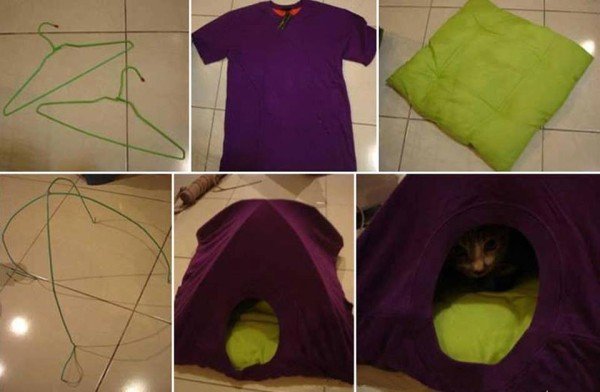 It's easy to make a cat tent in three easy steps, too simple to believe it.  It is so warm and cosy from an Old T-shirt Cat Tent (sorry there are just pictures but unfortunately no source site but the pictures are clear enough to explain itself.
Materials you need only:
1 old large t-shirt ;
2 strong hangers;
1 Old Cushion
We surely will thanks for the guy whoever came up with this splendid idea and passed it on to the net as there is no way our cat goes by it without coming in and stay forever.