IKEA is a good place to shop good furniture at lower budget. and it's getting really hot now for DIYers to get the basic unit and redesign for home decoration. Either you can re-arrange them, or re-paint them, they are quite versatile such as this cube unit and cube organizer shelves. Organization is a never ending topic for home owners, no matter your home is big or small. Today we are going to share a wide collection to use the cheap, versatile unit that can bring an effortless sense of cool to any room: storage cubes. You can find storage cubes anywhere from Ikea to Walmart and there are endless ways to use them to make your home a more efficient AND stylish place. Check out our more than 20 favorite ways to use storage cubes around the house.
For Living Room
If you are looking for a right furniture for your sofa ends? Make a storage cube coffee table by adding a wooden top functional accent piece.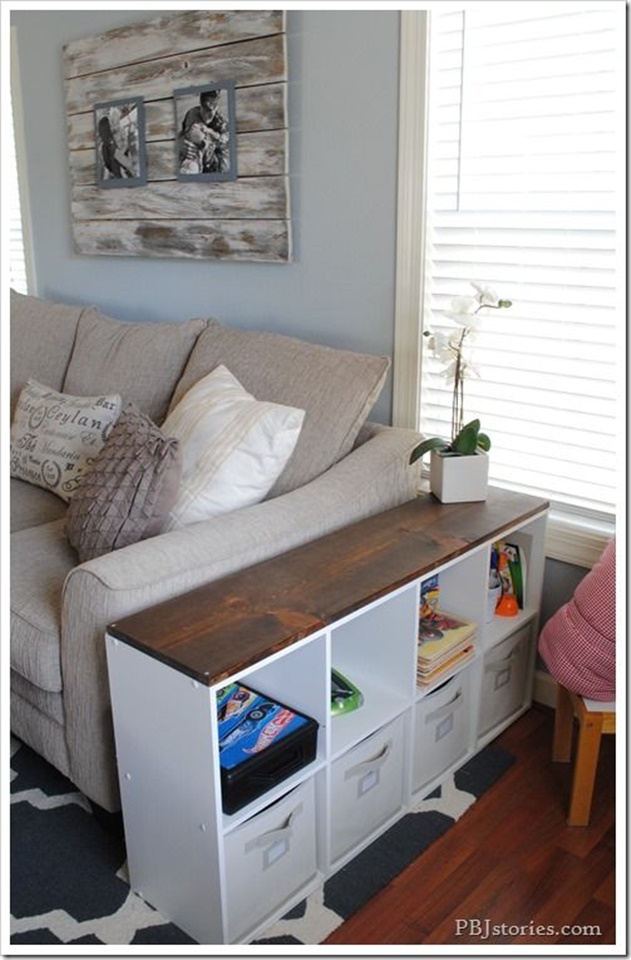 Storage cubes make perfect DIY entertainment centers.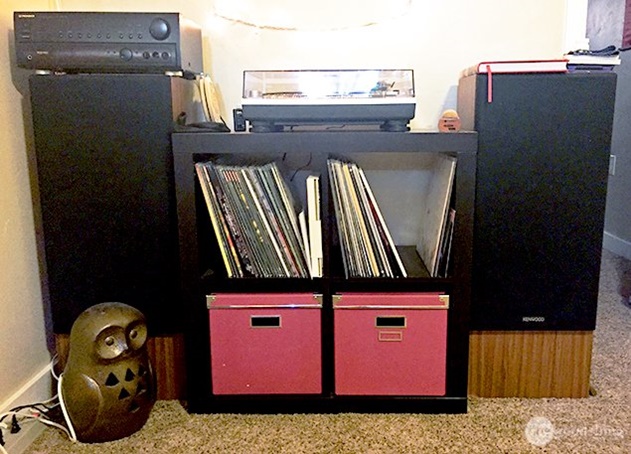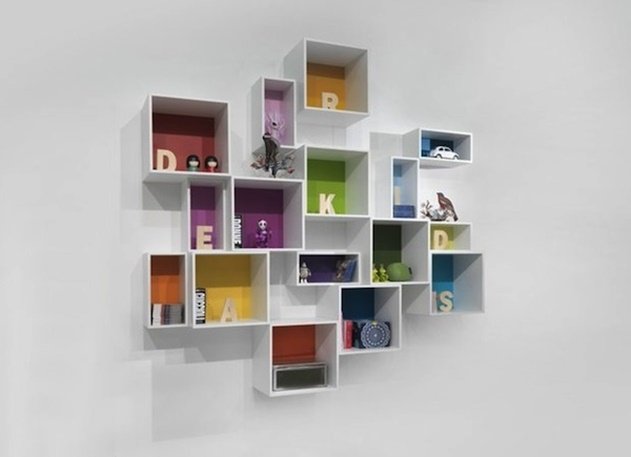 For Your Office
If you're crafty, you probably have shelves of your various supplies. Looking to consolidate to one area? Why not make your craft table your storage area as well with some cubes underneath the table top.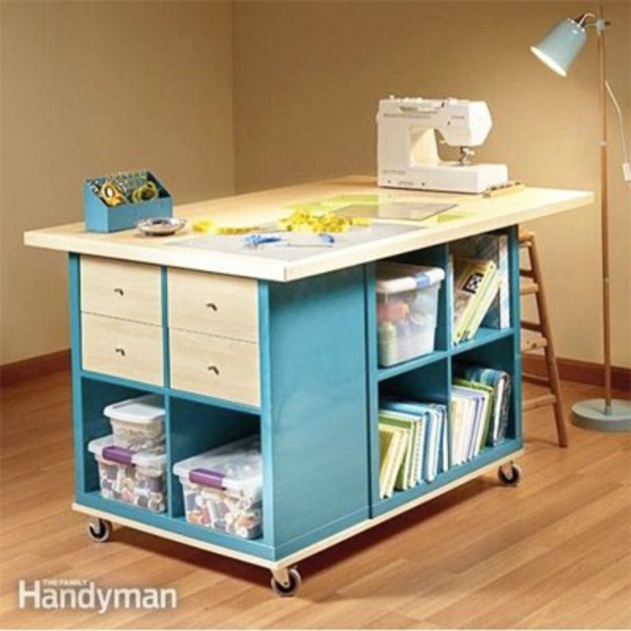 Save desk space and put some cubes along the side of your office desk.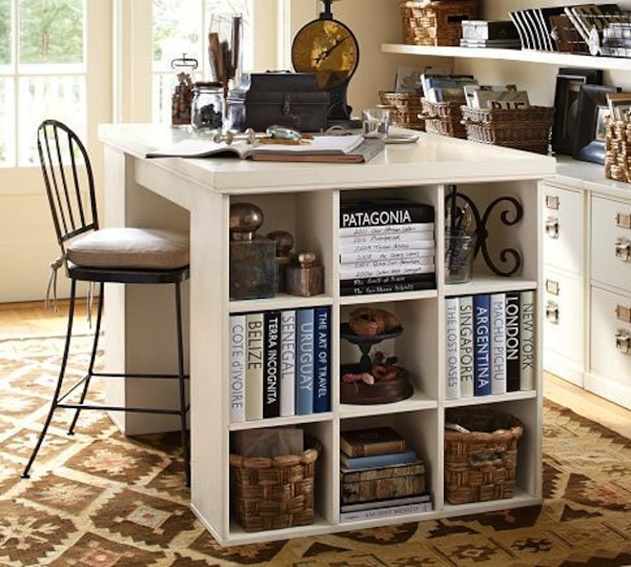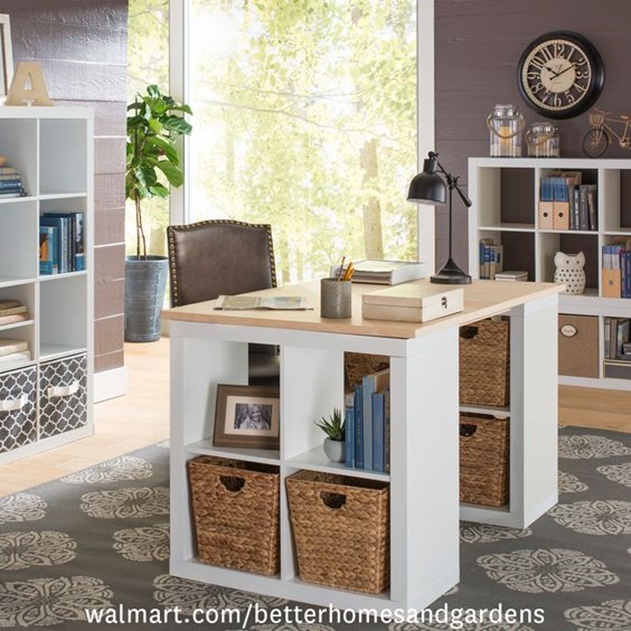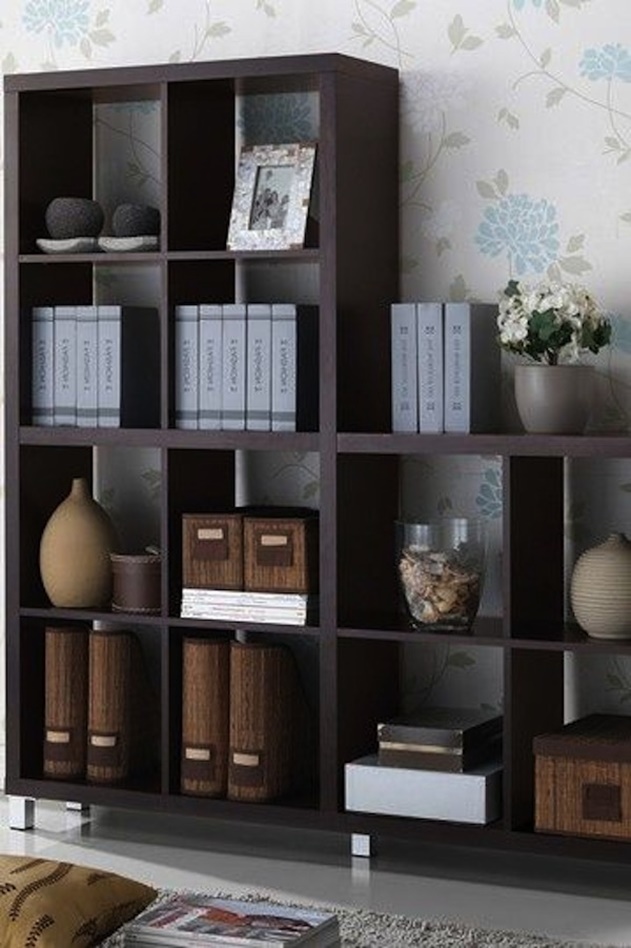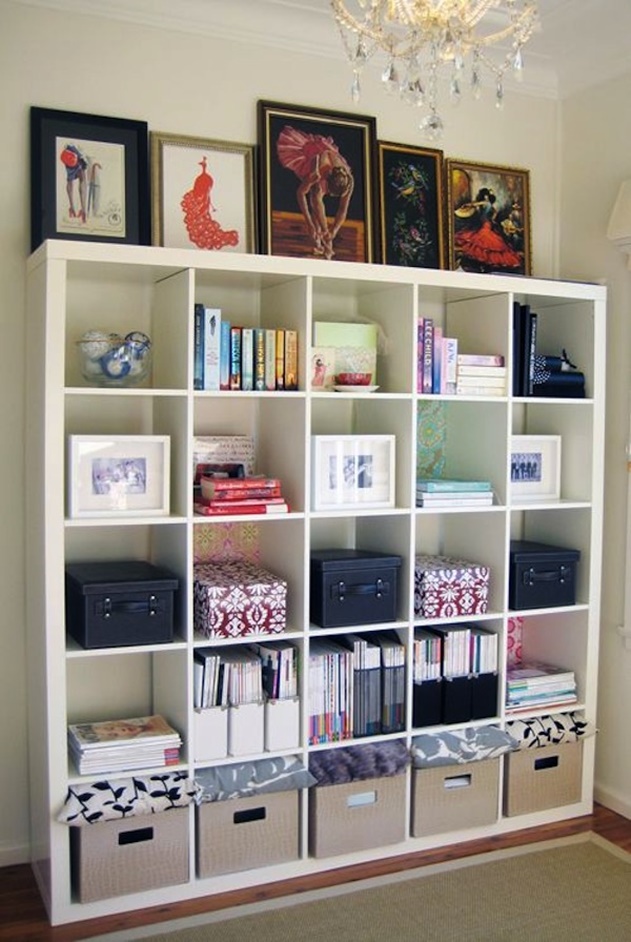 For Bedroom
Small bedroom? You'll need to utilize your space as best you can.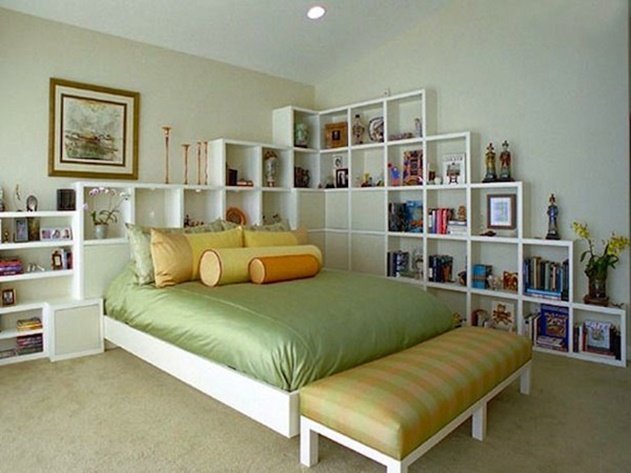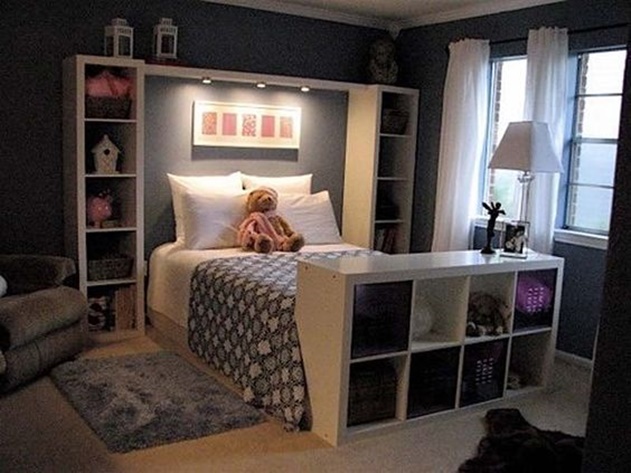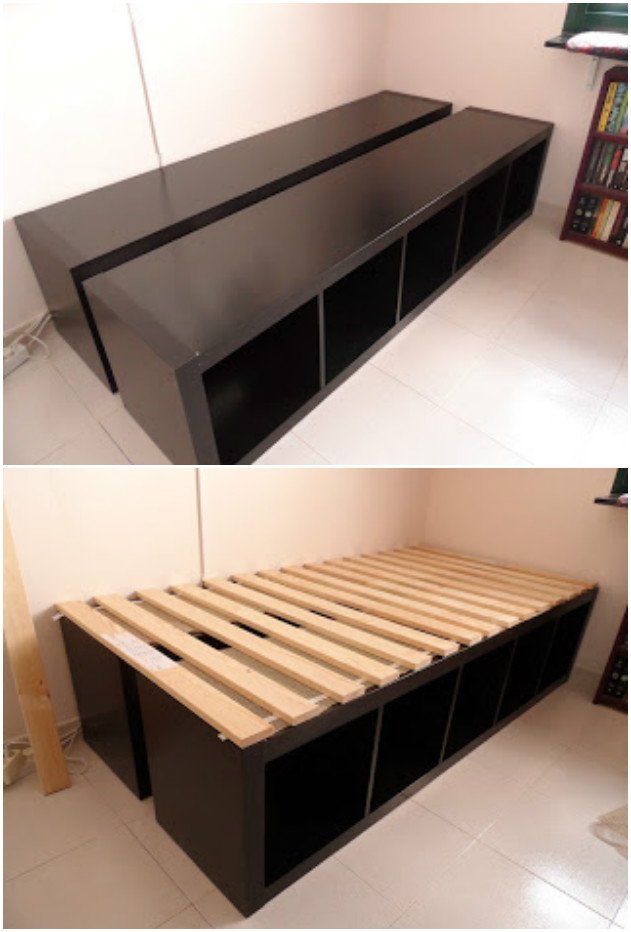 A few simple cubes gives you enough tabletop room to put a lamp or an alarm clock next to your bed, but the shelves underneath also provide extra room for things you need right for fun decor.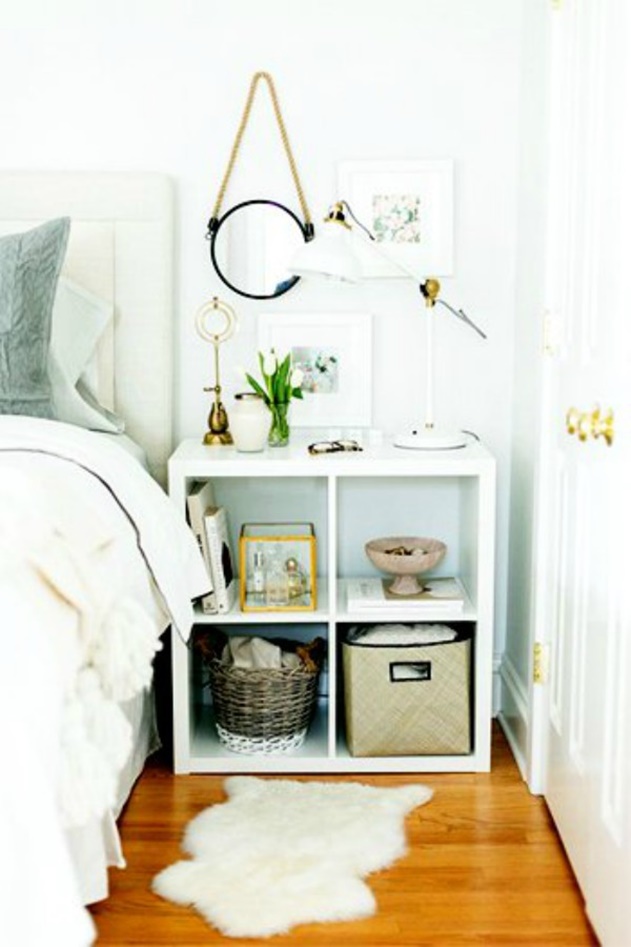 For Kitchen
A Bar station that is perfect for entertaining or for a little reprieve after a long day, this rolling bar is a great way to keep your alcohol organized and displayed with style.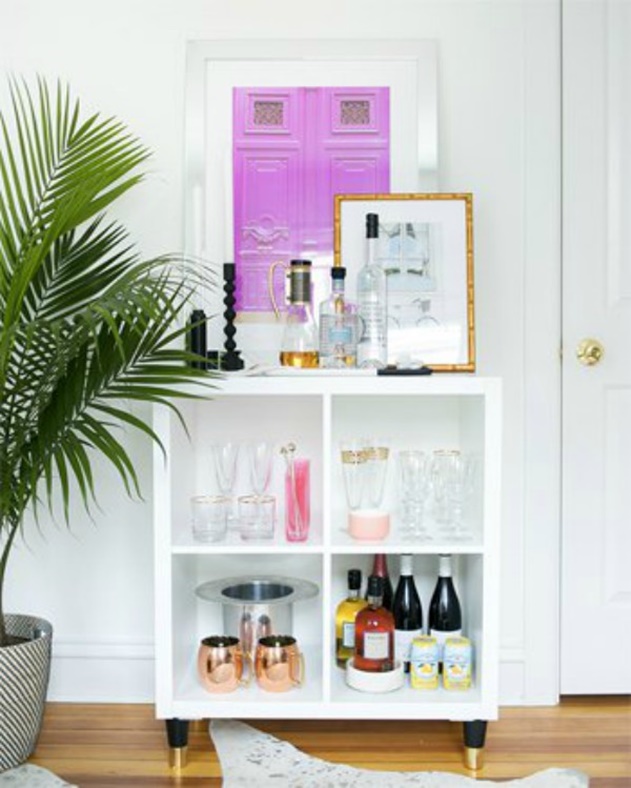 Open cube shelves are good options for modern kitchen decorations.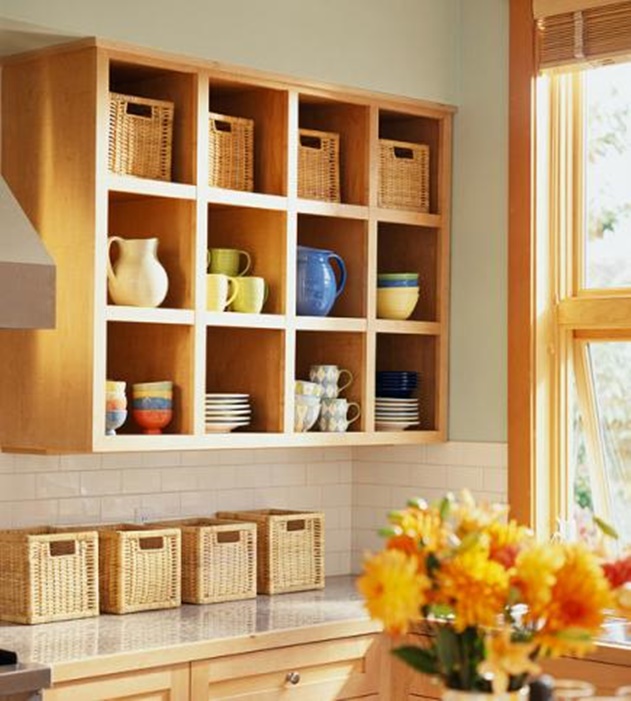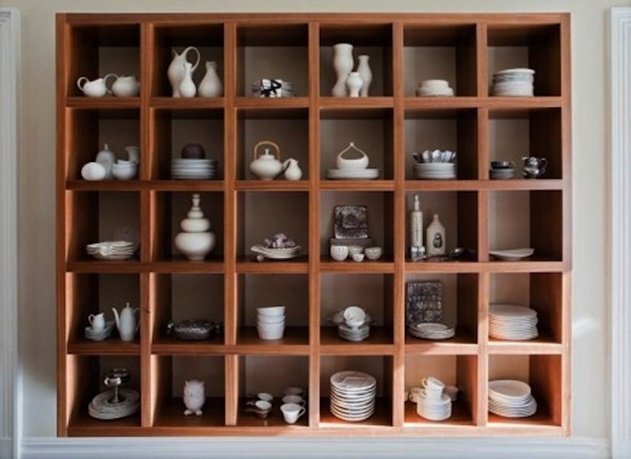 For Babies and Kids
What a simple way to keep the playroom organized! After an afternoon of playing, that room can be pretty messy, but having easy-to-access storage is the first step to keeping your playroom as neat as possible.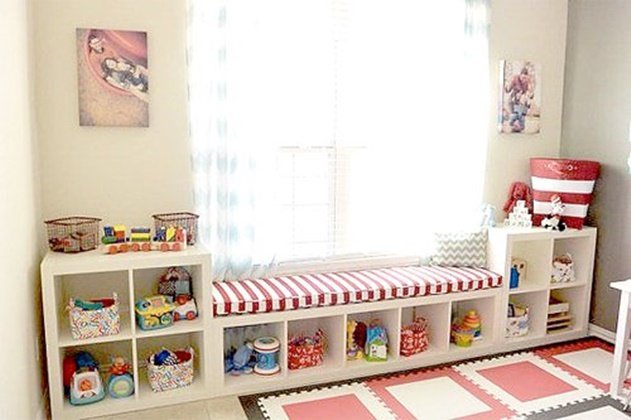 Make your own changing table with a few sets of cubes! This way you can have all the supplies you'll need close at hand. Just make sure the cubes are tall enough so that you're not hurting your back every time a diaper needs to be changed.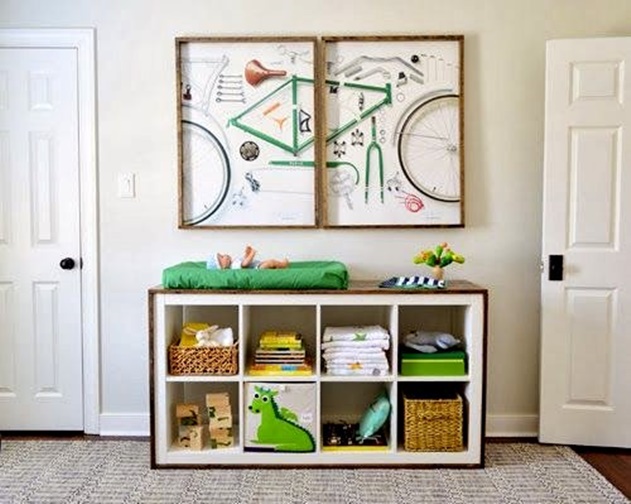 This bookshelf dollhouse makes for the perfect mini-home! The cubes can act as rooms in the dollhouse and your kids can even cut-paste and draw for themselves.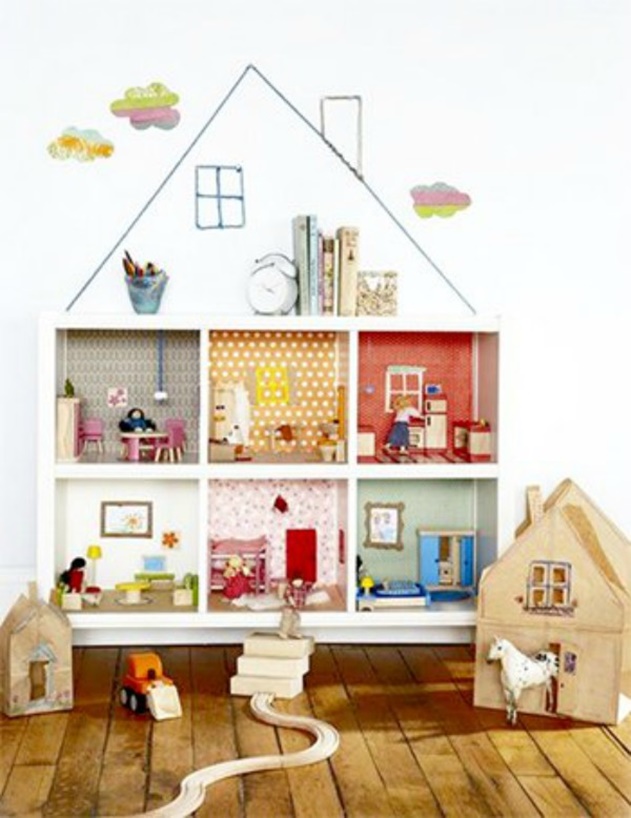 Land of Nod
Mount cubes onto walls as toys, collections, or even living plants display.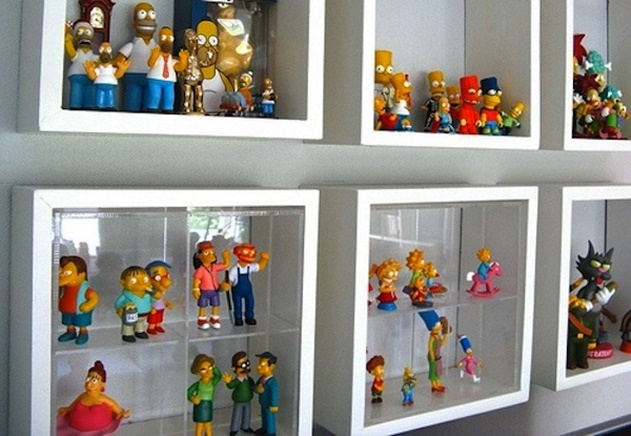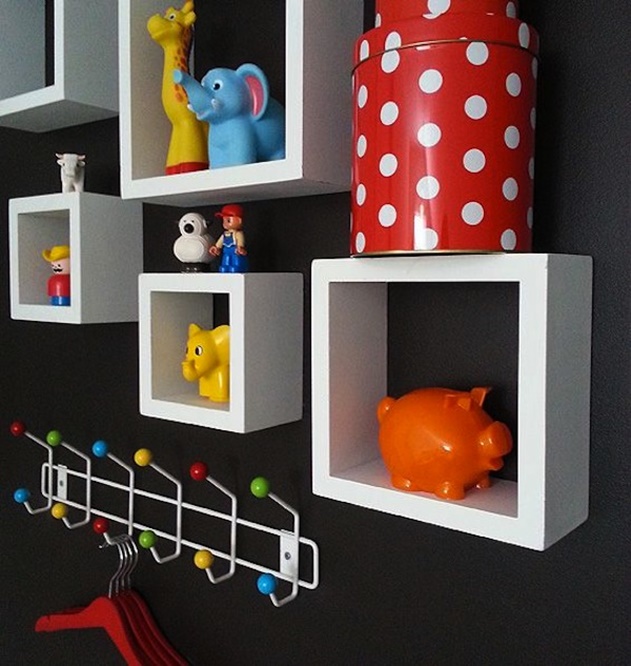 For Bathroom
No bathroom closet? No problem! Keep towels and other toiletries stowed away inside some nifty storage cubes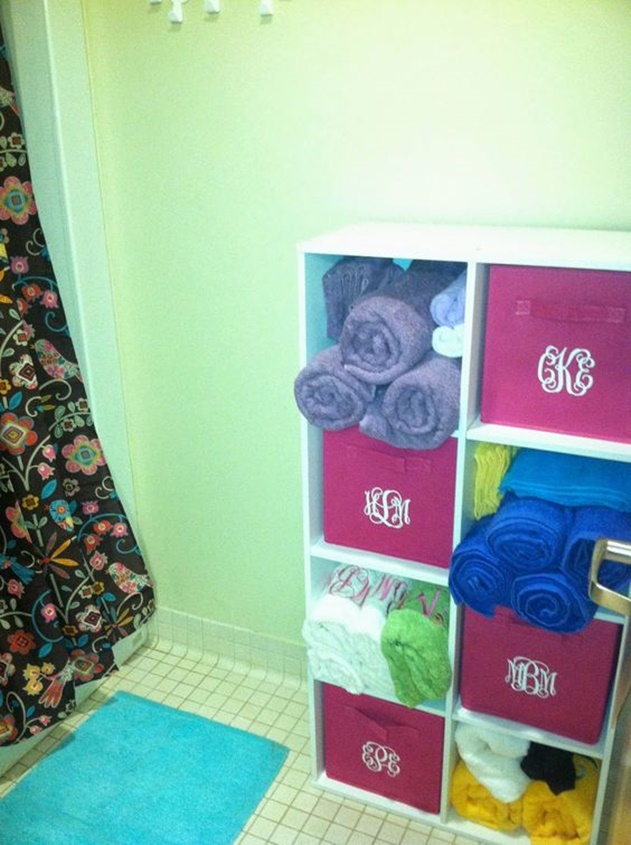 For Laundry Room
So much laundry, so little time. To keep the flow of laundry quick and smooth, keep the laundry room organized with some well-placed storage cubes. Hold detergent, dryer sheets, even store loads that are waiting to go into the washer or dryer.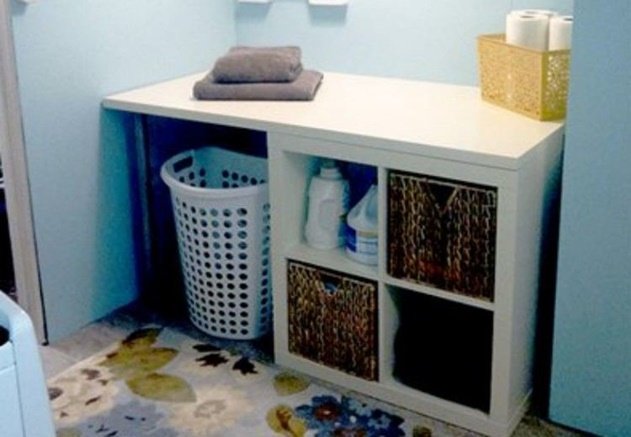 Organize Your Cats 😀
If the cubes are removable (meaning they separate from one another) stack them on top of one enough at some fun angles. Then, cushion the bottom of each cube and you've got a DIY playground your cat will adore.