DIY Lace Painted Furniture, such an incredible idea to transform the old furniture with lace and spray paint, it's simple, and the most important thing is to find your favorite lace patterns!Some of us are huge lace fans, and I have some doily projects for home decoration before, and you can soak doily in cement to create a unique and personal piece of home or garden planter decoration. If you have an old piece of furniture that needs a new look? Grab some lace and try this! This stunning technique can be used on all sorts of projects and be altered to fit any style! Perfect for a dresser makeover, coffee table, or even accent wall!
You may love: DIY Lace Window Treatment With Cornflower-Video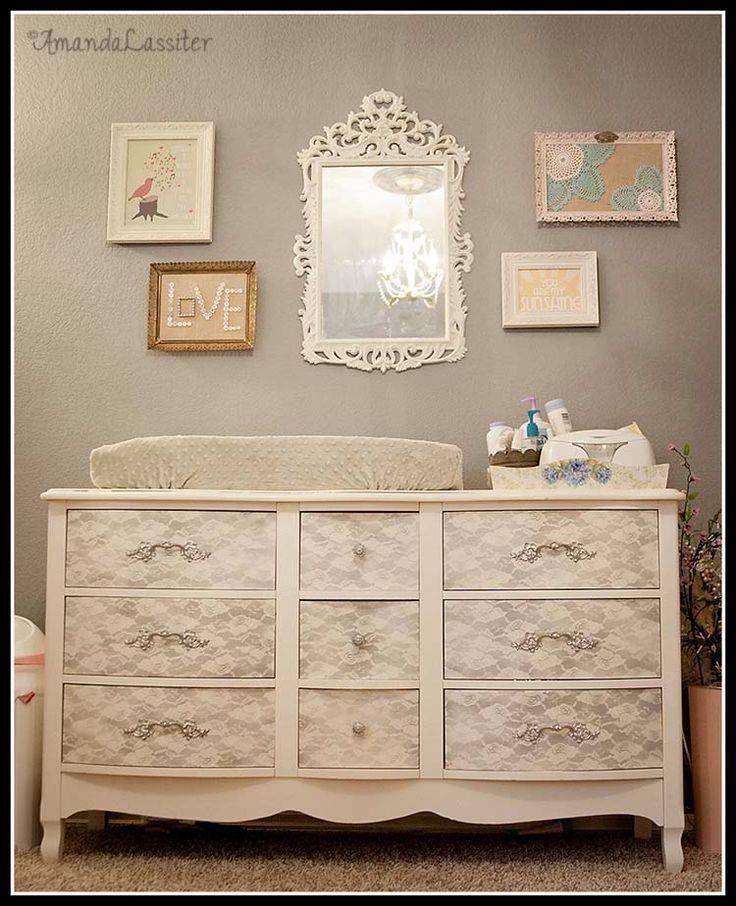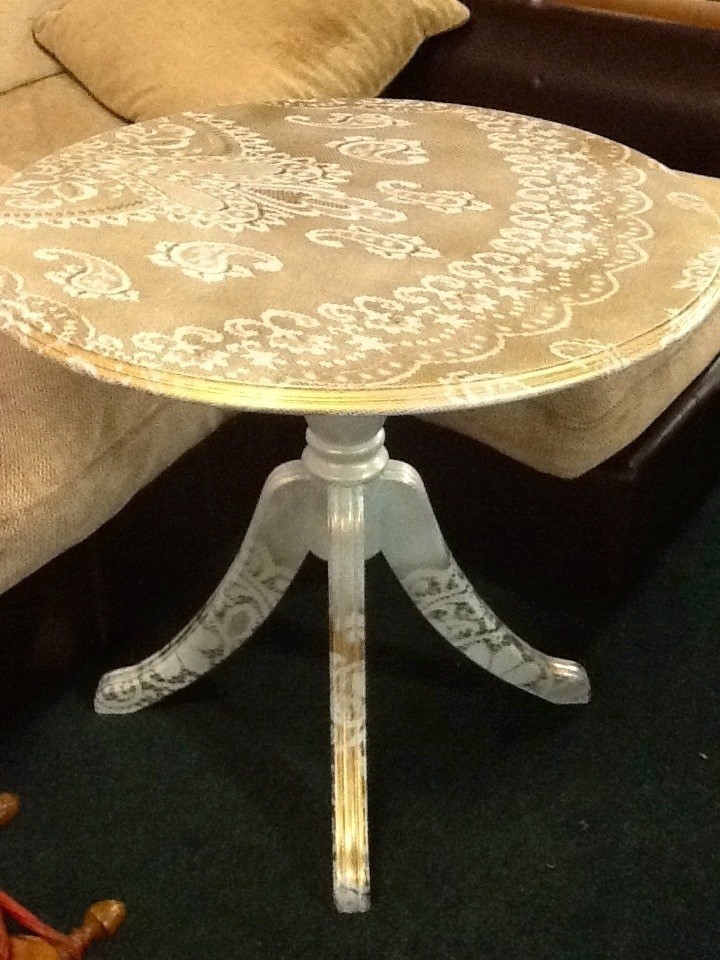 Materials:
Old furniture
Lace
Paint spray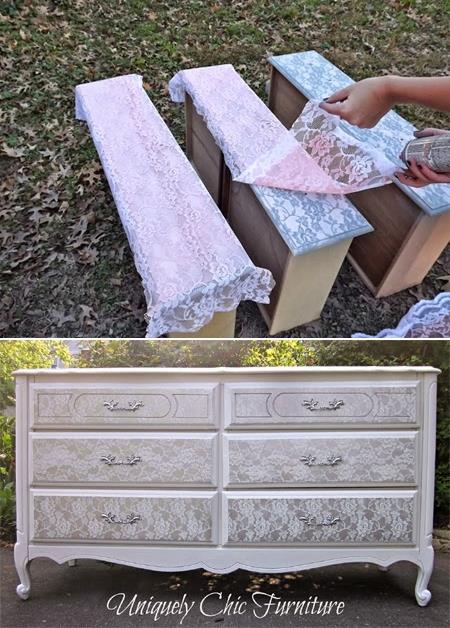 Directions:
Lay a strip of lace on top of your drawer.
Spray-paint right over it and let it dry a bit.
Remove lace from insert dresser drawer, let it dry some more and insert it back into furniture.
To learn more about the detailed lace painting design, check out the original below:
If you prefer spray painting, this video from Refreshbelow show you how to apply a lace applique onto a piece of painted furniture.